For Netflix's buzzy new mob movie The Irishman, director Martin Scorsese spent a crime syndicate's worth of cash on visual effects to age septuagenarian stars Robert De Niro, Joe Pesci and Al Pacino down 20 to 30 years.
Why did he need so much money? Who cares, you'll say, Scorsese gets what he wants. But no, really, why did he need so much money — when VSCO girls and beauty influencers could edit the actors' faces semi-convincingly with the $3.99 Facetune app?
Scorsese used motion-capturing infrared cameras and spent a lot of time in post-production to make Pesci, 76, look like a convincing 40-something. No doubt The Irishman is a technical feat, but the de-aging visual effects are — how do I put this delicately? — distracting. No amount of smoothing can remove De Niro's gait and weathered hands. It's most apparent in scenes involving physical motion, like when De Niro, 76, clearly fake-kicks a local grocer, who deserves an Oscar (and a big thank you from De Niro) for all his fake flailing.
That weirdly smooth-faced CGI style, though, might be familiar to younger viewers who know the effect as Facetuning. Facetune is popular among photographers and beauty influencers to soften skin and remove pores and wrinkles in a photo.
MEL asked a slew of VSCO girls and beauty influencers to de-age a still of old De Niro at a funeral in The Irishman. Using just their normal selfie-editing apps, could they do a better job editing a De Niro for $3.99 than Scorsese did with part of $140 million?
Each influencer I talked to cautioned that they had not seen The Irishman. Even so, they readily edited De Niro from remorseful grandpa to 1960s hitman. The results, much like the film's treatment of women, were… let's call it mixed.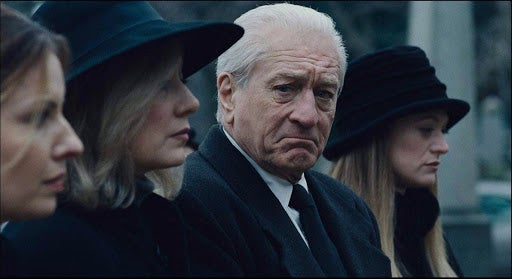 That's the original. Now let's put the influencers to the test.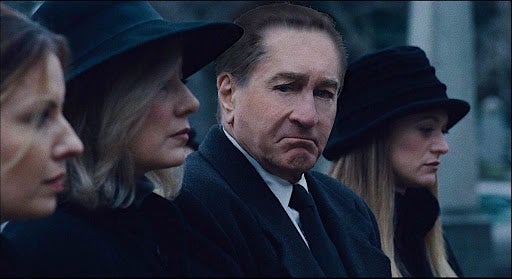 "I'm not sure all $140 million went into making him look younger, or else they would've done a better job," Carlos Zaragoza tells MEL.
For his edit, Zaragoza effectively removed De Niro's forehead wrinkles and minimized his eye bags using Facetune and VSCO. But coloring De Niro's hair was challenging.
"You can't just slap on a color. You have to make sure the integrity of the hair's texture remains while you apply the color," he says. This means accounting for shape, texture and how the hair falls — all of which is greater achieved with practical effects like wig caps and makeup.
How often does Zaragoza edit photos of old white men? "I literally never hahaha," he says.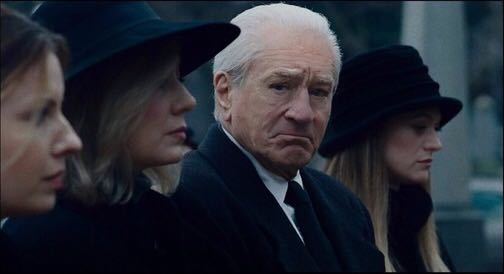 España used Facetune and the app Enlight Photofox to brighten and smooth De Niro's skin. She didn't color his naturally gray hair. "This is the youngest I could make him before he got creepy," España says.
That's not the case for de-aged daddy De Niro in The Irishman. España called the visual effects "genius in concept," a type of backhanded compliment that could leave you sleeping with the fishes.
Seriously, though, España acknowledges editing a photo is a different skill from editing video. It's easy to superimpose a more vibrant skin onto De Niro that will remain consistent while the character walks through various shadows. "The movie did something that would've taken me hours," she adds.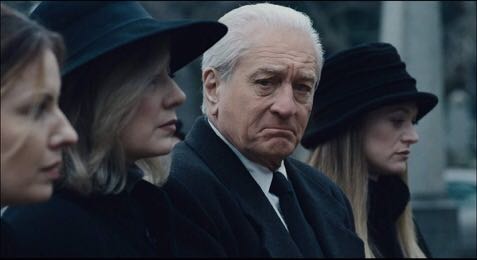 "It looks too smooth. Looks fake," says Cherliz Cohen of Scorsese's de-aging. "Should've turned down the effect."
Though her version doesn't look much younger. Cohen opted to smooth some but not all wrinkles and ever-so-lightly enrich De Niro's skin. Even if it isn't the youngest version of De Niro, she knows she did well and "made him look less fake than they did in the movie."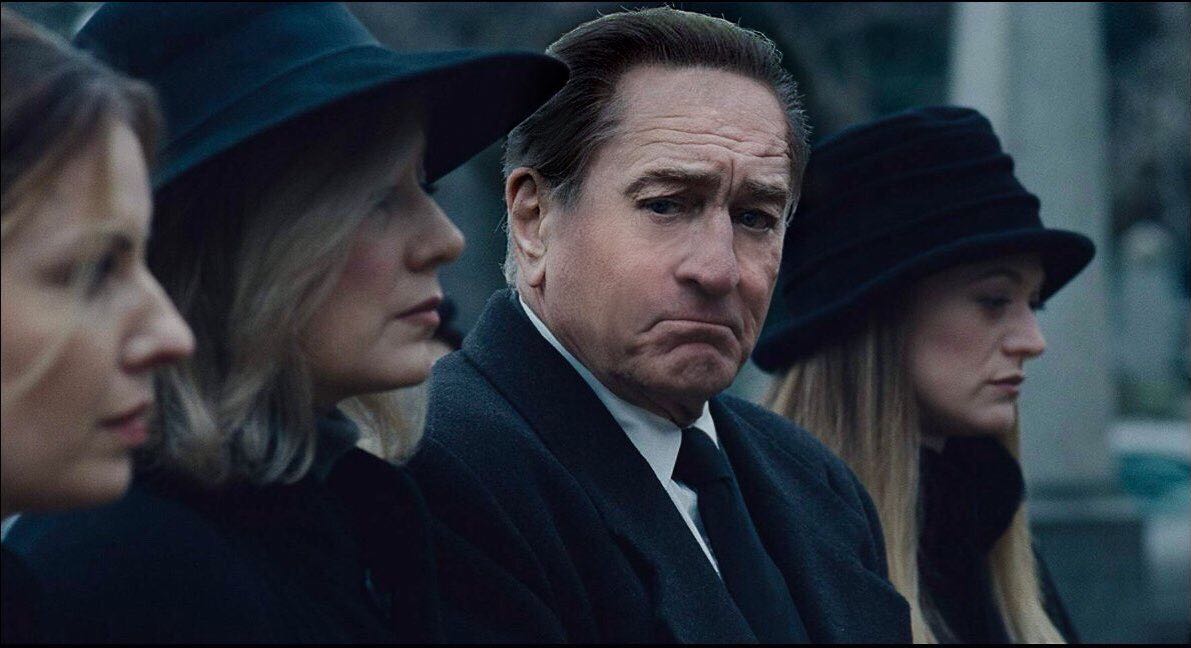 Zoe Branch knows Scorsese did it better. "But they had $140 million, and I had a $9.99 annual subscription to an app." Branch says. So don't judge her photo-editing skills based on her De Niro attempt. "This extreme is by NO MEANS how far I go with my own selfies," she says.
I don't think Branch is giving herself enough praise. Also using Facetune and Enlight, she managed to color De Niro's hair a believable, textured brown and add just the right amount of warmth to his skin without making him Casper the Friendly Ghost.
Her tip for Scorsese and selfing editing in general? Don't just soften the skin. Edit the background to create a cohesive style. "They could use the [flashback] shots to make the past seem a little more hazy and distant in contrast with the crisp, pre-set day shots," Branch says. Keep that in mind for next time, Marty.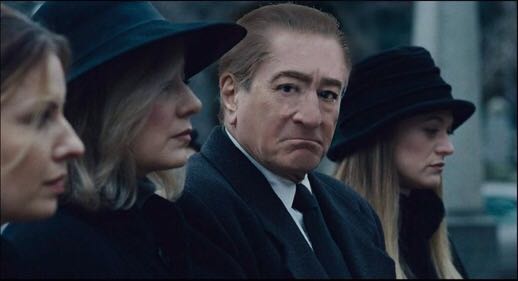 Pickell is more worried about the intent behind the de-aging than the actual VFX. As a selfie editor, he won't reshape jawlines or remove beauty marks. Still, he took a stab at De Niro using just Facetune. What's his self-assessment? "I've never de-aged anyone before, so it was a bit difficult — but, I think, not too bad."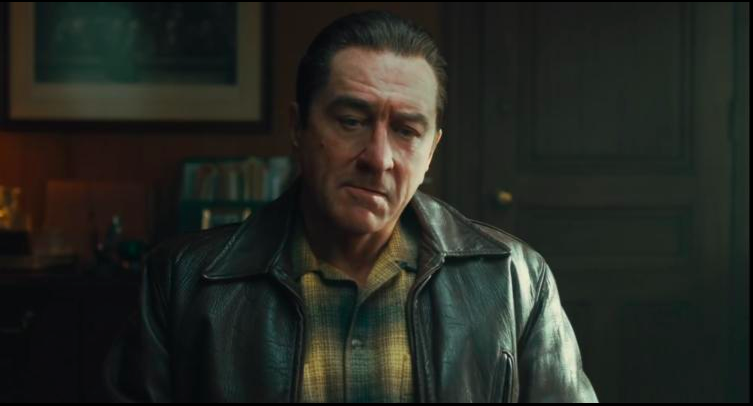 Scorsese, slightly less of a Gen Z influencer, gets some points here for a subtle look and advanced motion graphics, but mostly for his less-intensely colored eyebrows. But he seems unfamiliar with the VSCO aesthetic, and frankly, his process took too long. He's clearly not able to keep up with the YouTube hustle — not when other influencers were able to recreate his work in 10 minutes for a couple bucks.
Through The Irishman, though, Scorsese is ushering in a new era of visual effects that doesn't seem to be going anywhere. Hell, some filmmakers are trying to resurrect a deceased James Dean for an entirely digitally created portrayal in the movie Finding Jack. Another upcoming movie to feature de-aging is Gemini, which stars Will Smith recreated as his 23-year-old self.
No matter how much money he spends on innovative tech, what Scorsese can't do is convince beauty influencers to watch The Irishman, a film about old straight men with bad skincare routines.
"I just don't gravitate towards action and drama movies, especially when the main characters are predominantly white," Zaragoza says. "It just doesn't seem like my cup of tea."