When Ice Cube released his debut album AmeriKKKa's Most Wanted, the firebrand rapper with the hard-hitting flow pissed off a whole lot of Americans — including, it turns out, Mr. Rogers. And you gotta work to get Mr. Rogers heated. But Cube managed to upset the sweater-clad, ever-smiling, no-cussing children's television host so much that Mr. Rogers took him to court. The public-television legend wanted to make sure he got his cut for AmeriKKKa's Most Wanted.
"That's just a fun fact — Mr. Rogers was getting money off gangsta rap," Ice Cube laughingly recalled for the folks who attended his Instagram Live listening party on Saturday to mark the 30th anniversary of AmeriKKKa's Most Wanted. (Unsurprisingly, all sorts of celebrities popped in — from Snoop, to Fat Joe, to DJ Premier, to Common, who fanboy'd out in the comments. "Cube you write movies in your songs," he gushed.)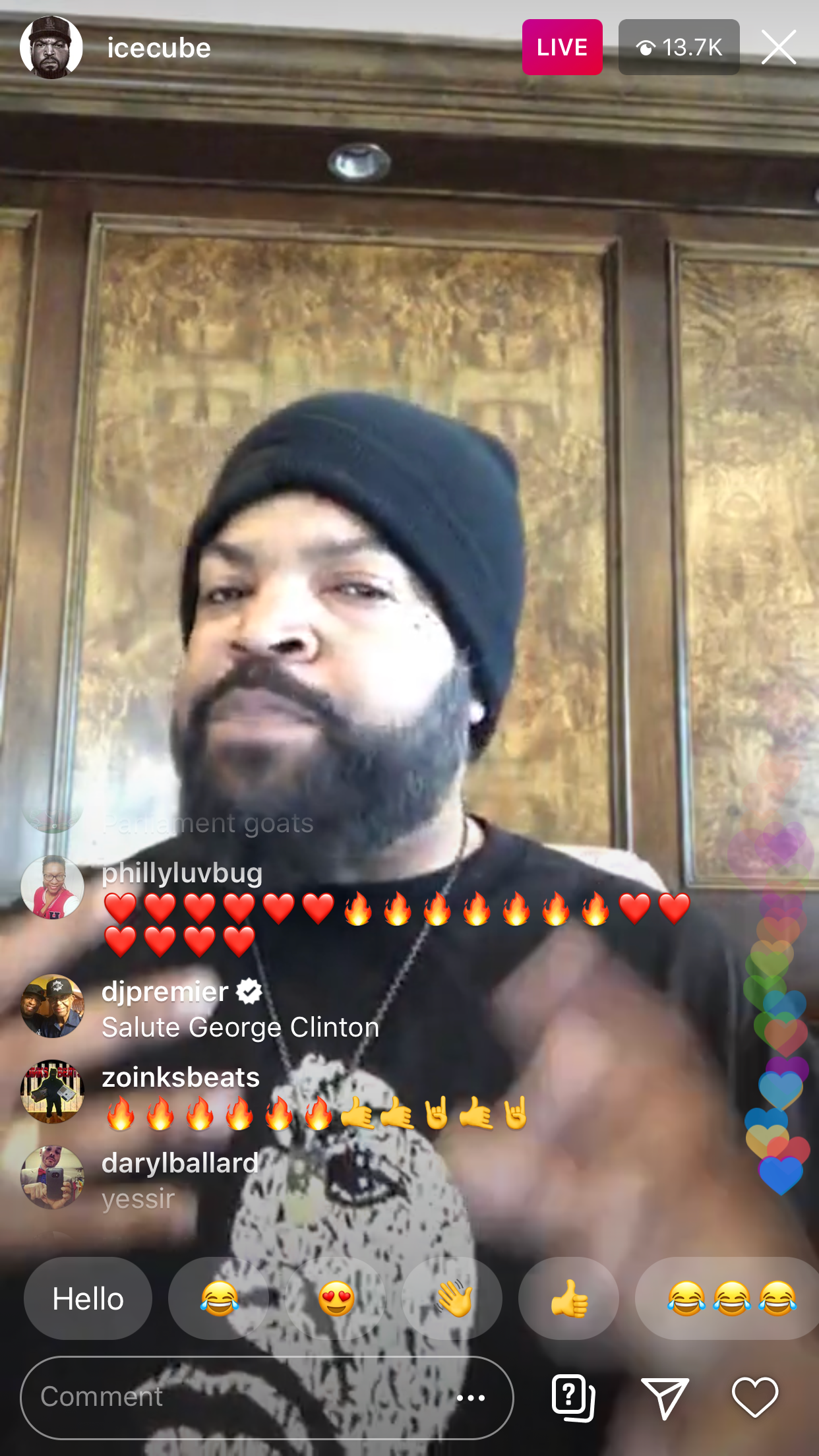 As Cube introduced the song "Gangsta's Fairytale," he added, "It's a trip because, off this song, Mr. Rogers sued us. He was mad because we had the Mr. Rogers theme at the beginning of this shit — 'it's a wonderful day in the neighborhood,' and all that. And the nigga sued us. He was getting, like, five cents a record until we took that part off."
That's right, there was once a time in America when Mr. Rogers got paid from a rap song that dramatized a drive-by and had rhymes about the "Three Little Pigs in a Coupe de Ville, lookin' for the wolf to kill." 
At the height of N.W.A.'s success in the late 1980s, Cube made a series of very unexpected choices. The most shocking was that he abruptly left the group. An elder legend in the rap game, Chuck D, had cautioned the 19-year-old emcee to think of his longevity and to play it smart. And so, the man with the hardest-charging cadence on the West Coast decamped to New York to record AmeriKKKa's Most Wanted, which he asked Chuck D to help him with. 
"This next song, right here, is called 'Endangered Species' — with me and Chuck," he explained as he hit play on easily the most boomin'est East Coast beat on the album. "To me, this is The Bomb Squad [the producers for Public Enemy] at they finest. It's when they putting they foot in it."
Cube said he specifically wanted to connect the East Coast and West Coast sounds in order to record the first album in hip hop that transcended the limits of a 'hood. After all, as far as he was concerned, all of America was his 'hood. And thus, like James Baldwin — but in a Raiders cap — Cube intended to relentlessly criticize his country, blisteringly pushing back on the systemic racism oppressing his people.
Cube dropped AmeriKKKa's Most Wanted in 1990, and throughout the album, he warned America about the anger simmering in L.A., documenting the violent prejudices of the LAPD and explaining without apology how the precarity of poverty pushes young men to make choices their older selves would later regret. His bars were confirmed to be prophetic when the city exploded with the L.A. Riots two years later.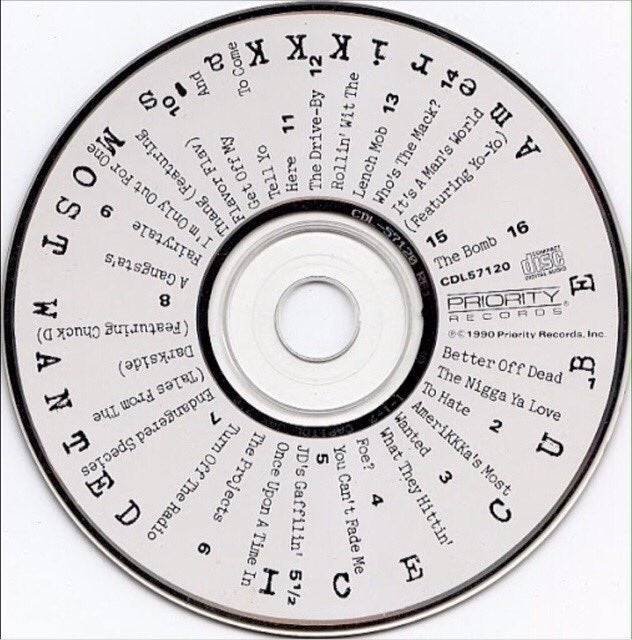 By the time he got to his track "Rollin' With the Lench Mob," a song from the back half of the album, Cube was more than happy to remind his listening partygoers about how hard his songs still bump, just as cocky as ever:
Cause in the city you live and let die
Rolling with the fools one time can't beat
On my knees in the street interlock my hands and feet
He said, "I know you," I said, "You might,
My name is Ice Cube I did a song you didn't like"
Young listeners who aren't well-versed in the Golden Era of Rap would have little reason to know that Ice Cube was once one of the angriest Black men in America. But before he played a cop in movies with Kevin Hart, before he took Nia Long on a road trip to impress the divorcee and her kids and even before he was Craig the lazy yet charming stoner in Friday, Ice Cube was the nigga ya love to hate. And hate him, much of America did. 
On Saturday night, though, seeing Ice Cube on IG Live, enjoying his own album 30 years later, his beard full and greying at the edges, it's clear how much has changed, the time passed evident on his face. That said, when he dropped the needle on that first track, there was another unmistakable observation: How much of what Cube rhymed about back then is still relevant today. 
And so, the wildest thing about the IG anniversary party for AmeriKKKa's Most Wanted wasn't seeing and hearing how much Ice Cube has changed over the last three decades, but rather, how little America has.