'They got the golden arches; mine is the golden arcs'
I'm in line with a hundred other people — many of whom are drenched in Soul Glo — waiting to enter Fat Sal's Deli in Hollywood.
For the next 48 hours, the artery-clogging sandwich shop cofounded by Turtle from Entourage will transform into McDowell's, the burger joint in Eddie Murphy's 1988 comedy Coming to America. "We wanted to dress the restaurant up as something for Halloween," explains Fat Sal's co-owner Josh Stone, who says he first fell in love with Coming to America in a Bronx cineplex in 1988. "McDowell's came to mind because it's a parody of McDonald's in the movie. So this is a rip-off of a rip-off."
Cleo McDowell would take issue with this, of course. As he explains to Prince Akeem (Eddie Murphy) and personal aide Semmi (Arsenio Hall), McDowell's is nothing like McDonald's.
"McDonald's has the golden arches; mine is the golden arcs," he clarifies. "They got the Big Mac; I got the Big Mick. We both got two all-beef patties, special sauce, lettuce, cheese, pickles and onions. But their buns have sesame seeds. My buns have no seeds!"
"Wouldn't be a Big Mick with no seeds on the bun," confirms a man behind me in line, who introduces himself as "Feelthy Rich." He explains he flew in from San Francisco this morning with pals Frank and Katia, who never miss an opportunity to celebrate their Coming to America fandom. Katia says she owns more than a dozen Coming to America T-shirts, including ones featuring Akeem, Prince of Zamunda, the Sexual Chocolate 1988 World Tour and the University of the United States of America, where Akeem and Semmi claimed to be studying.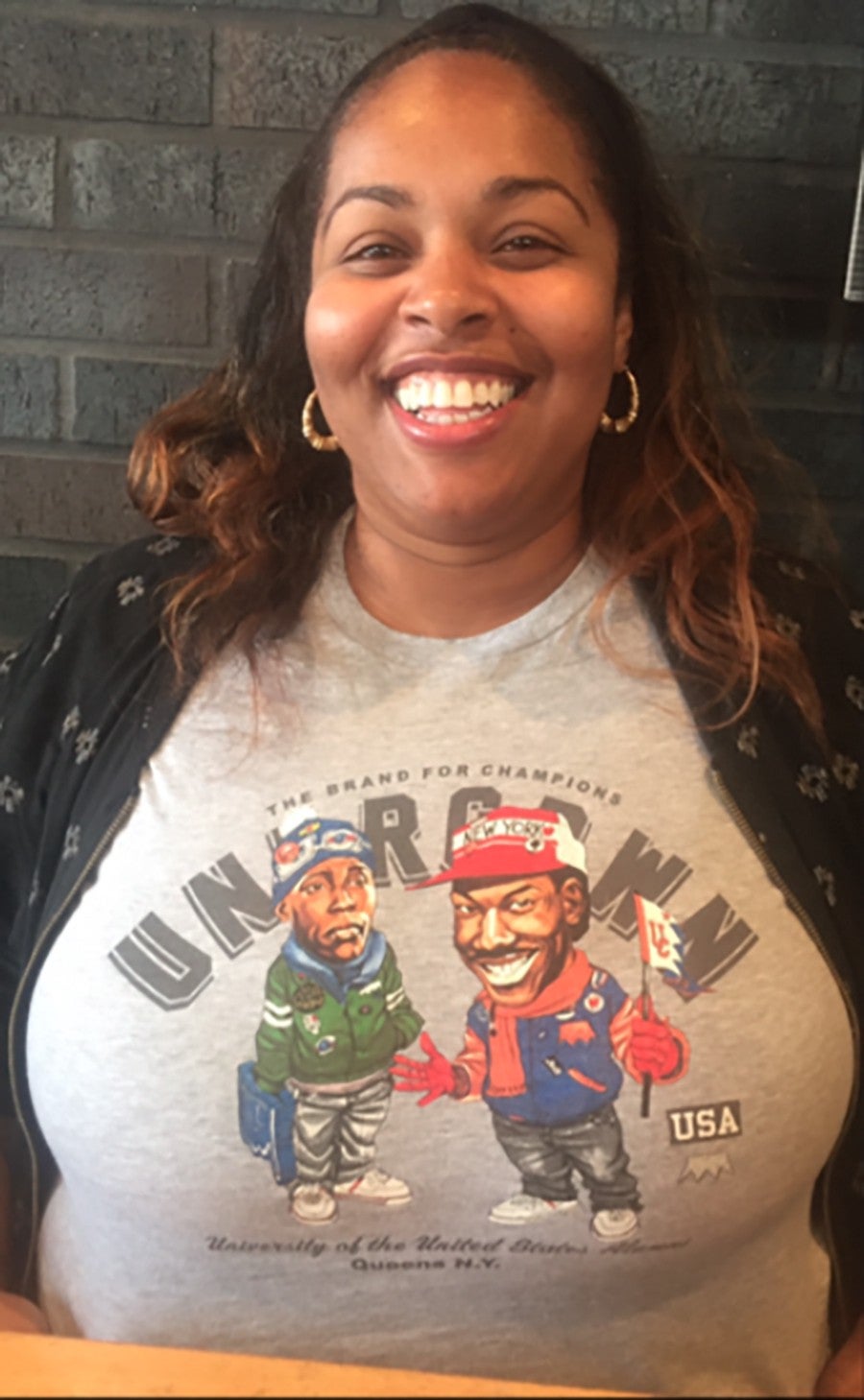 Since Fat Sal's is a deli, their version of the Big Mick resembles a cheeseburger sub — on a seedless bun, obviously — stuffed with french fries. "That's a Fat Sal's trademark," Stone explains.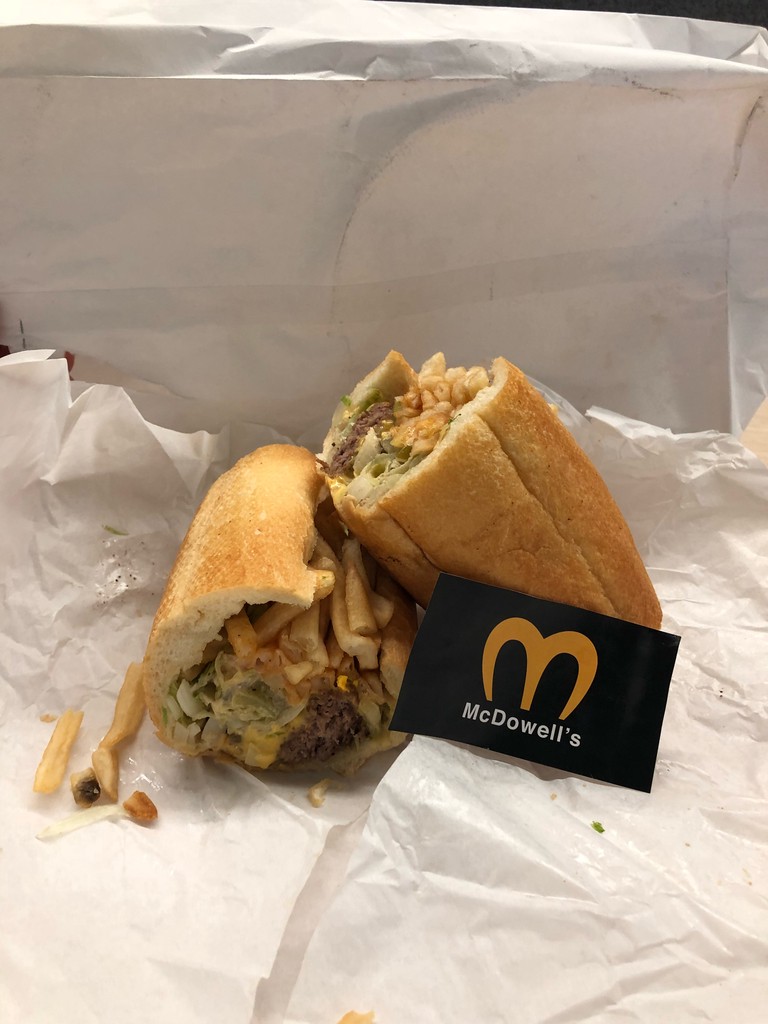 It's the kind of sandwich that goes down best at 4 a.m. after a bong hit — which also might help you forget that you spent $12 on a cheeseburger.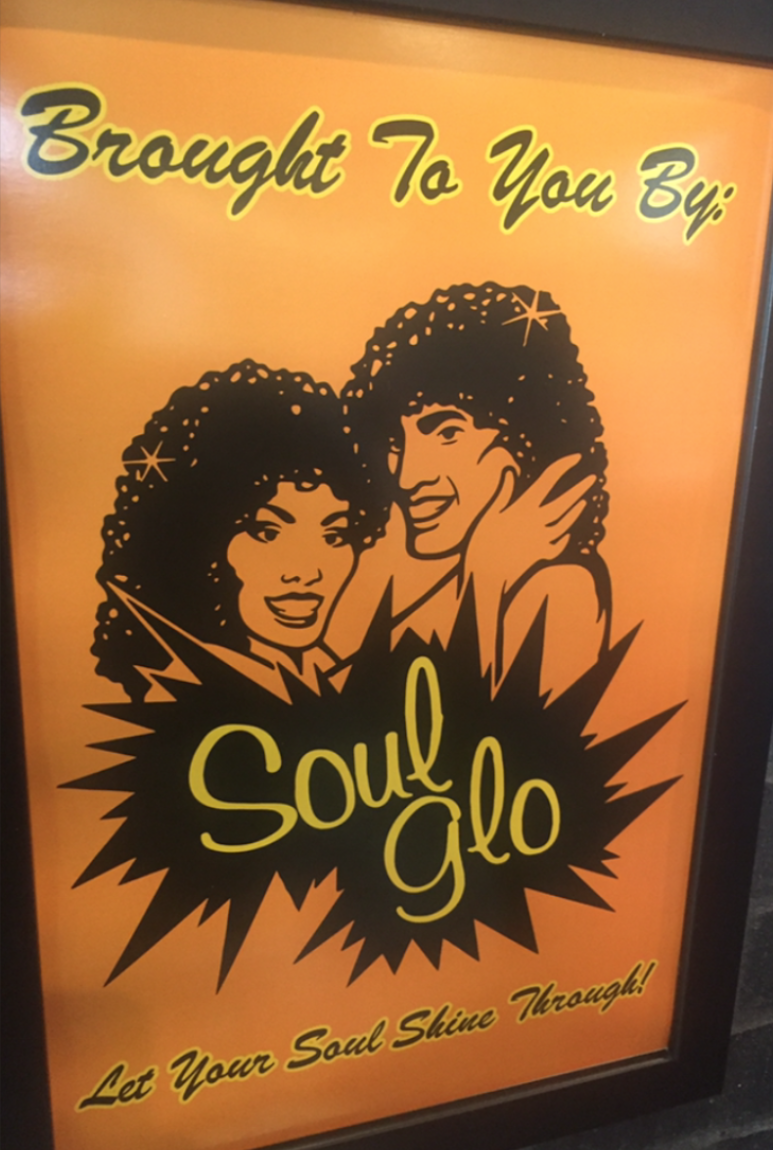 The staff slinging Micks (and "Sexual Chocolate" milkshakes garnished with chocolate cake) have been outfitted in the movie's red plaid McDowell's uniforms. "They gave us these uniforms to wear," says JoJo, the friendly Gen Z-er taking my order. "I've never seen the movie so it's all a little weird."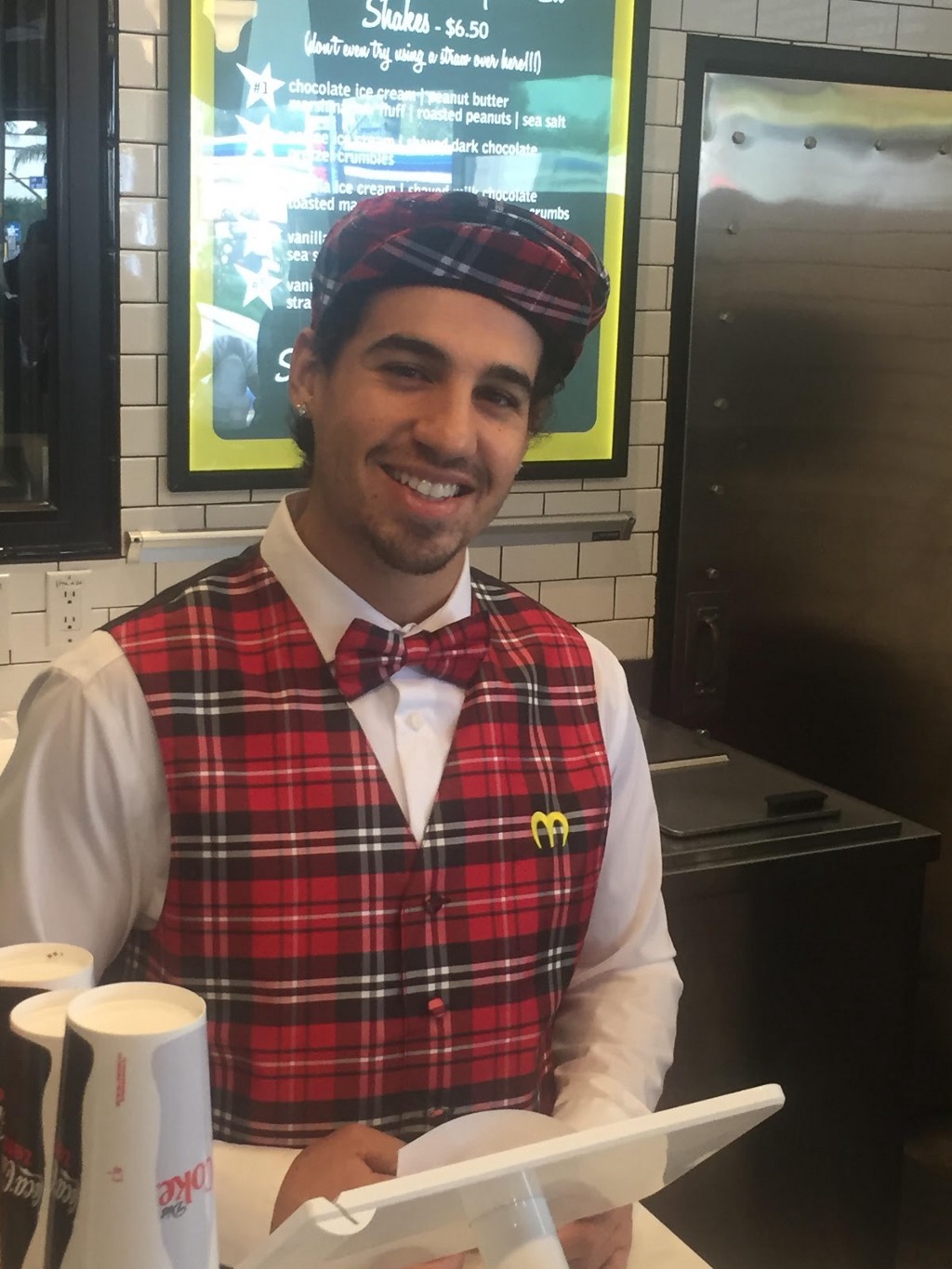 As a teen, Katia says, she rented the Coming to America DVD from Netflix and would watch it on a loop. "It calms me and puts me in a good mood every time. I'm not out here 'looking for an Akeem,' though," she says, referring to the 33-year-old woman who last month married an Ethiopian prince she met at a D.C. nightclub. "I just really, really, really love this movie."
She's not alone. Before long, I realize the line is wrapped around the block.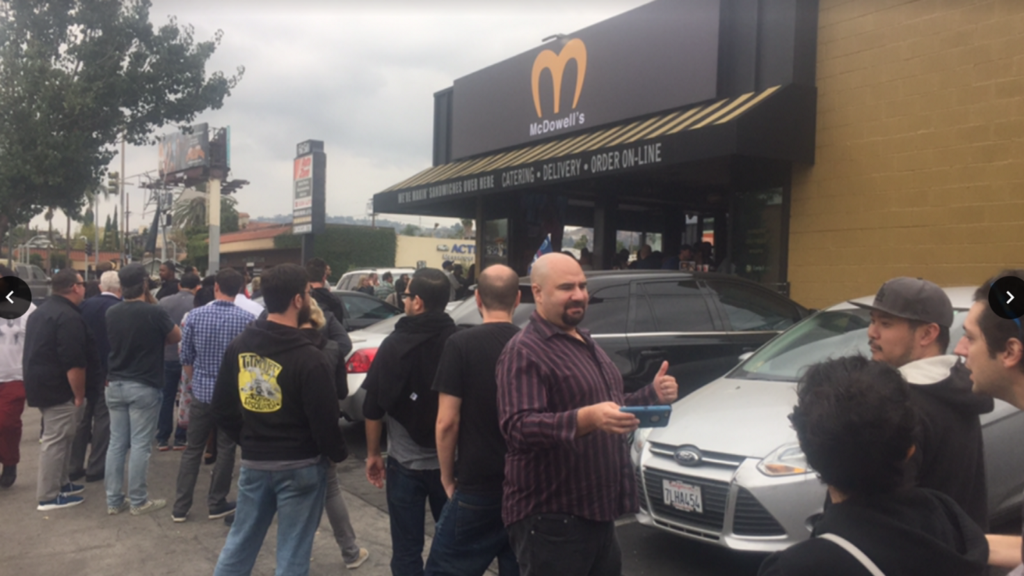 "I didn't expect this," Stone says. "I didn't realize how many people are crazy about this movie and about this silly restaurant. We just wanted to have a good time on Halloween."
On that note, I'll let Randy Watson and "Sexual Chocolate" take us out…