Last week, a barista at my favorite café mentioned that she liked my "plethora of, um," and loosely indicated everything I was wearing. "Your closet must be so colorful." She's right: My wardrobe looks not unlike a collection of costumes for Jimmy Buffett's new comedy musical extravaganza Escape to Margaritaville. Well before I left New York for sunny California, I only ever wanted to dress for a drunken afternoon at the beach.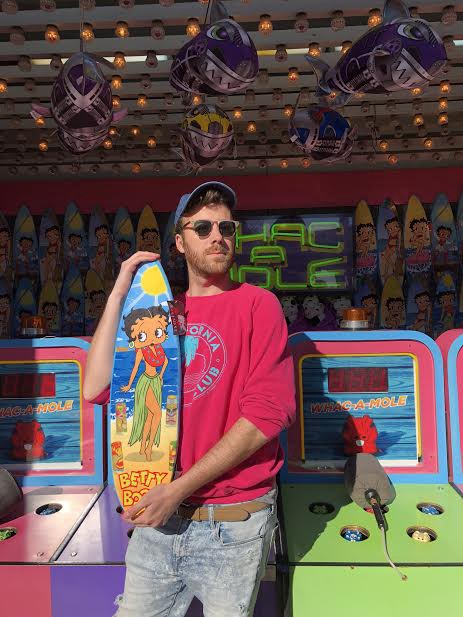 How did I master this DayGlo dirtbag "look" that pleases friends, family and service industry employees alike? Years of slamming tiki cocktails and living in a souvenir stall on the Santa Cruz boardwalk. Yes, it takes effort to seem like you care this little. But I'm happy to divulge my methods here. Prepare thyself to appear completely washed.
Step #1: Tank Tops
Anyone who knows me knows that the core of my fashion sensibility is a deep bench of amazing tank tops. Until you get into the tank game, you cannot hope to understand how much those sleeves are holding you back. Tanks are incredibly versatile, great for both long-distance runs and passing out on the couch after a few afternoon bong rips. When the temperature drops below 75 degrees, you can throw a hoodie or button-down over it.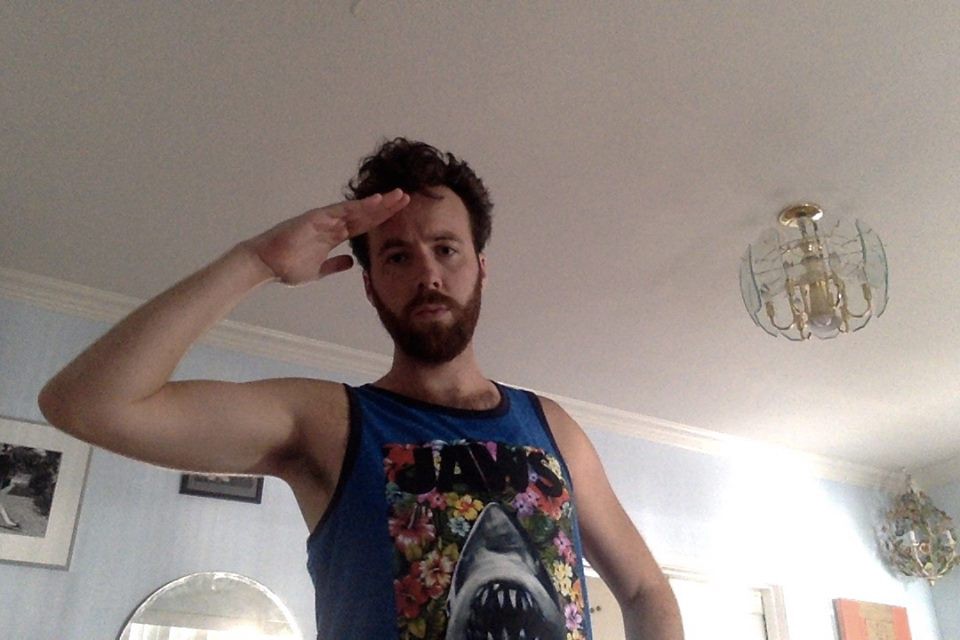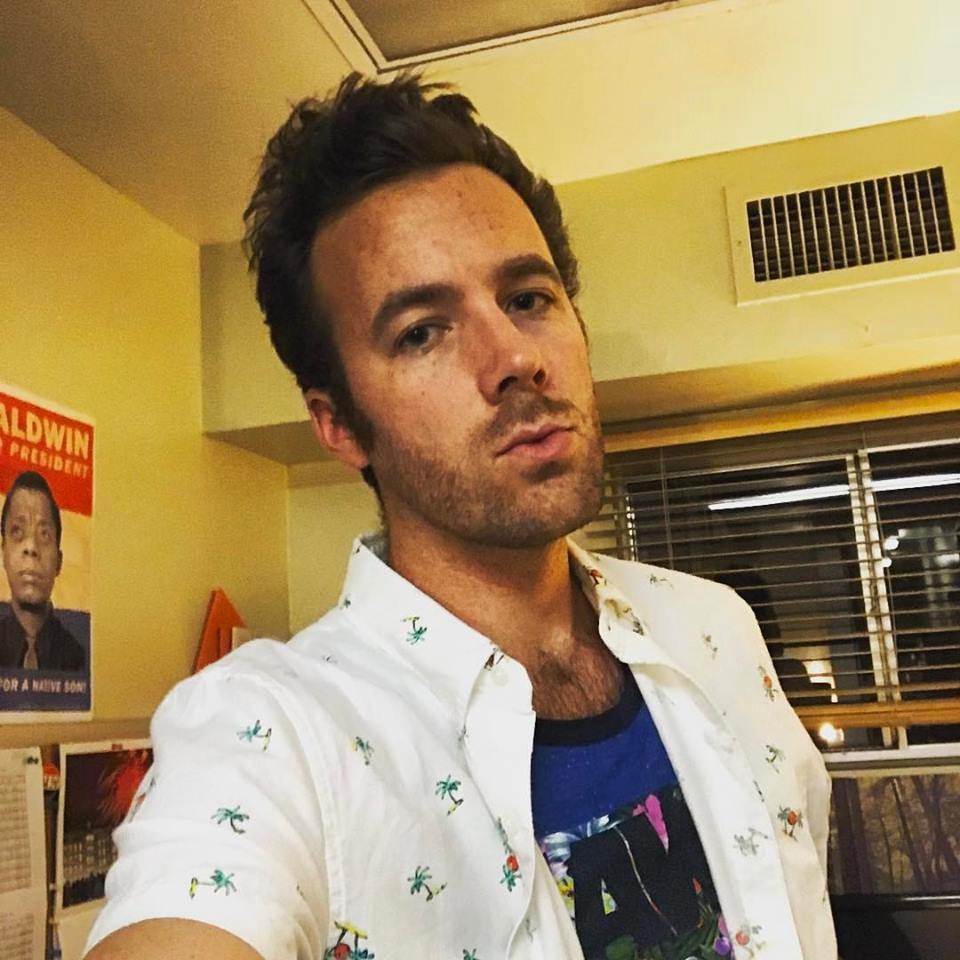 Toward the end of college, pretty much every shirt I owned was a plunging V-neck. The photos of that era are now wildly embarrassing to me, but the V was an important stepping stone on my way to #tanklife. If you're feeling unsure about such a drastic move, do what I did and start with a low-risk purchase: Get an $8 tank from Walmart with a beer logo on it. Wear this to a pool party or backyard BBQ, and voila, you're the chillest, most approachable person there.
From that point on, my recommendation is to seek out tanks that are extremely soft (don't wanna chafe those nipples), preferably oversized (this is about comfort, not blasting your pecs) and maybe feature bizarre or funny text. This "Weed Limit 69" tank from the indie clothing line Seibei tends to garner lots of comments. One guy who saw it yelled out, "Don't limit yourself, bro!"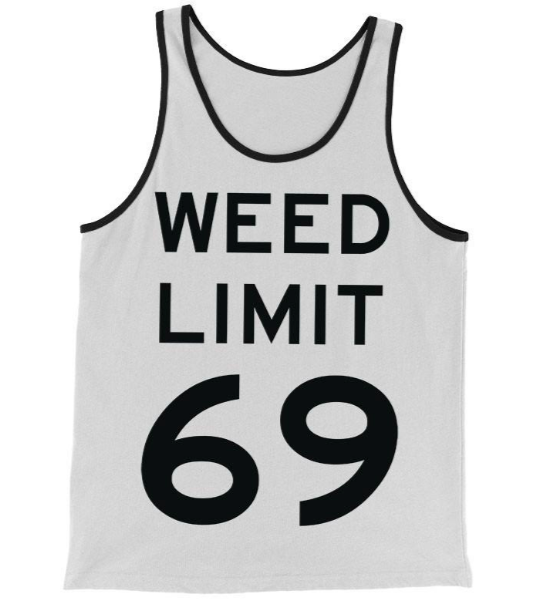 Other than that, try to acquire an even mix of bold tropical hues and tanks with a white or gray base, because those are easier to coordinate with other clothes. By the way, don't be fooled by tank tops that don't have a big scooped collar — they're basically T-shirts with the arms ripped off, and that's not in the tank spirit, is it? Personally, I've come to feel lightly strangled by "normal" collars. Plus they don't show off my chest hair.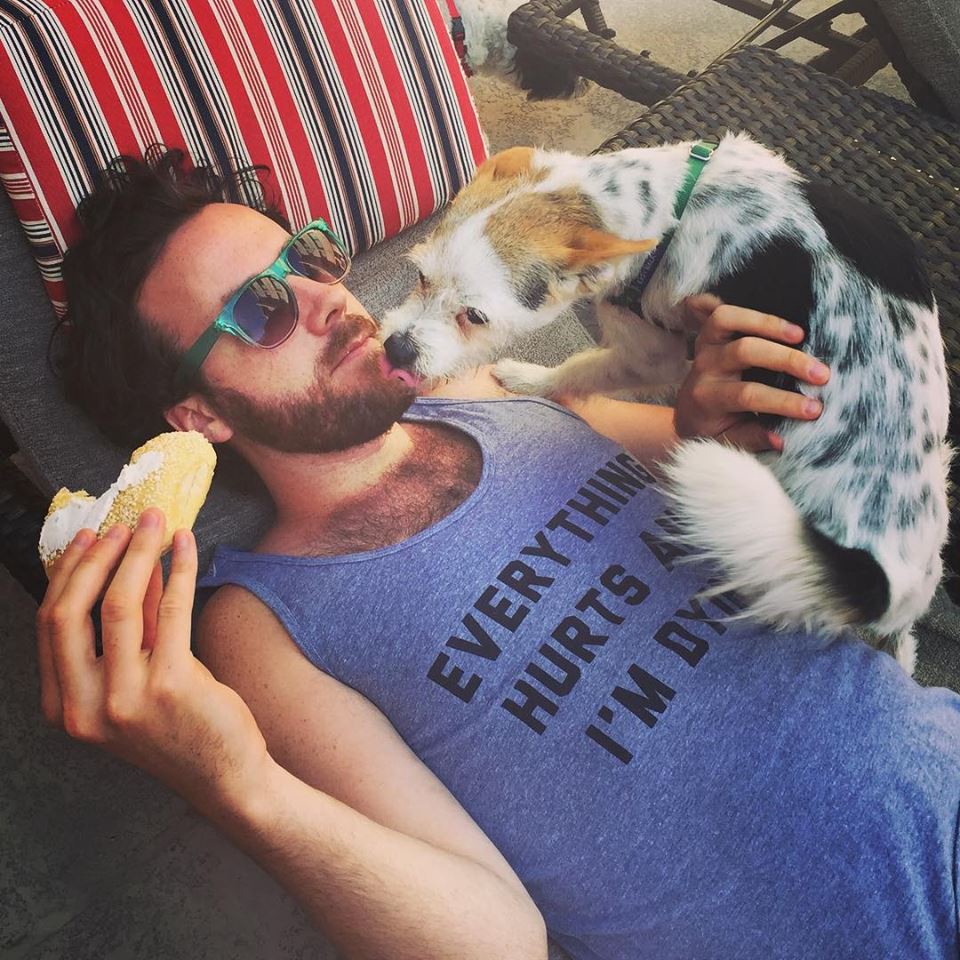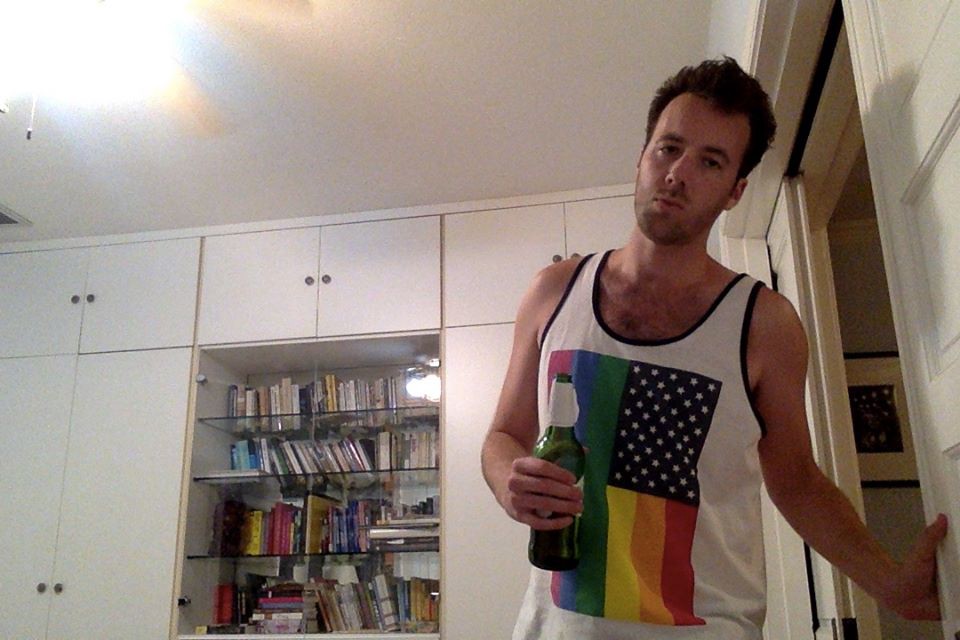 Step #2: Shorts
When it's cool out, I will wear jeans. But as a garment, they're still mysterious to me. After agonizing over a pair in the fitting room and deciding that they're definitely perfect for me, there's still a 50/50 chance I'll regret the purchase a couple weeks later. Shorts, however, are almost idiot-proof. All you need is a sense of your waist size.
Surprisingly enough, you can find solid shorts at Express, a place whose clothing seems principally geared toward dudes in marketing who have to go directly from Casual Friday to a shitty nightclub with a basic dress code. These blue boys you see above are linen or something. Honestly, I don't really care — they're lightweight and stop above the knee, which is all that matters.
You'll want some denim cutoffs in rotation as well. I used to trim old pairs of jeans myself with scissors, but often fucked it up, as will you; instead, follow your seventh-grade instincts and buy them on sale at American Eagle. (They have some kind of stretchy elastic waistband these days, so you won't bust a button with your all-nacho diet.) Finally, there's this outstanding kind of shorts everywhere lately, called "joggers," maybe? They're stretchy, too, held up with a drawstring. I have a plush sweats version that I fart around in at home, and these from Urban Outfitters:
Side note: Buy anything with a pineapple pattern. Also, that isn't my flat ass pictured.
Step #3: Shoes and Sandals
Contrary to my quite average dick, my feet are curiously large, a size above what any shoe store carries. So my options are limited to what I can find online. When I want to tie a very summery outfit together, I'll put on my floral-print Nikes or vintage green Pumas with pastel no-show socks. (I'm aware that the whole idea of no-show socks is that they don't show, but white still manages to get boring.) Otherwise, I'm largely committed to my Sperry Top-Sider Bahama 2-Eye Boat Shoes, which you'd better believe have never known the cotton kiss of a sock. I wouldn't advise you to smell the interiors, which do get sticky in the heat, but damn if these puppies don't make me resemble a guy who has taken a Caribbean vacation or stood near a yacht once.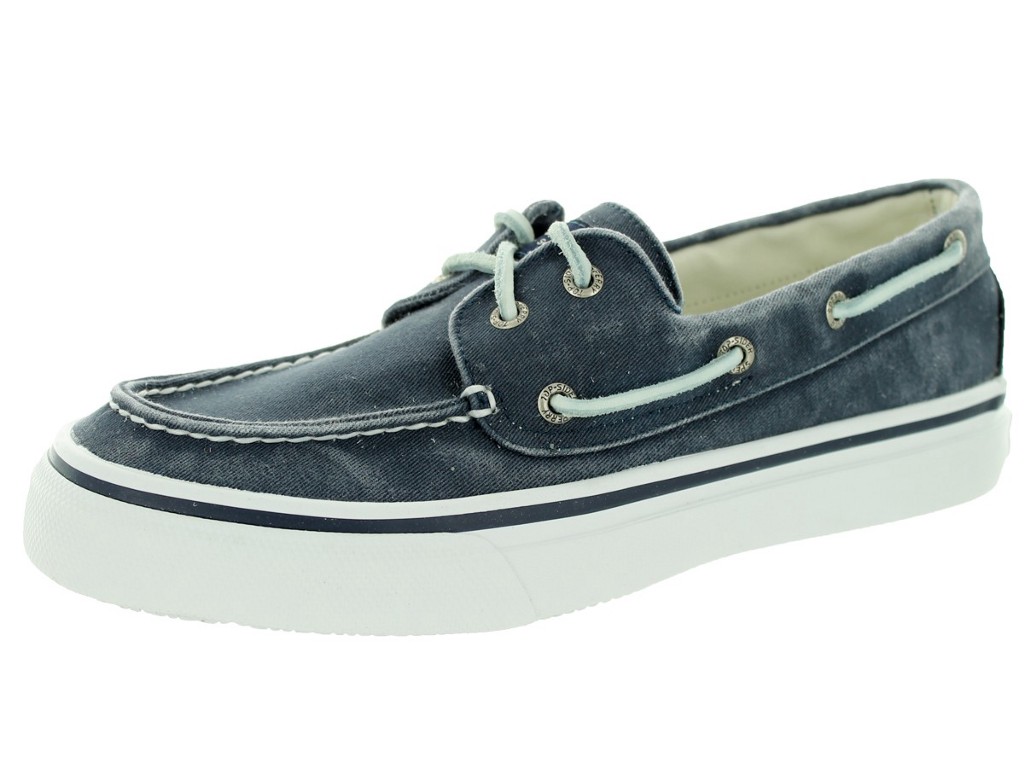 As for sandals… well, if you're a man with his toes exposed, you're bound to be treated like a war criminal. May as well embrace it and go for the most hideous slides around. I'm such a fan of these dumbass jungle camo flops from New Balance that, when I lost my first set after a night of Too Many Margaritas, I instantly ordered replacements.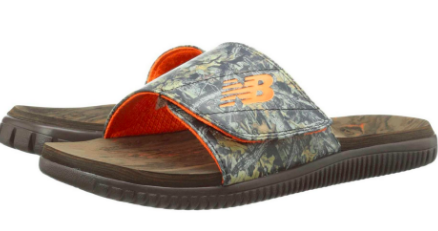 Hell yeah. This aesthetic is really coming together. I can almost smell the sunburn.
Step #4: Layers
Sometimes the beach can be chilly, and you will need something warmer, with (ugh) long sleeves. It's my opinion, however, that apart from the fisherman sweaters once available from American Apparel — I'm hoarding three of 'em, including a sort of lavender one I think of as "unicorn-colored" — retailers have produced virtually nothing decent along these lines in the past decade. My sweatshirts at this stage of the game are vintage investments. Ditto my reversible jacket, which is plaid cloth on one side and waterproof material on the other. As far as sleeveless outerwear, I have an an old puffy vest that holds up like only synthetic 1970s junk can, plus a sleazy tank-hoodie that called out to me in an Oakland thrift shop despite my aggressive disinterest in surfing.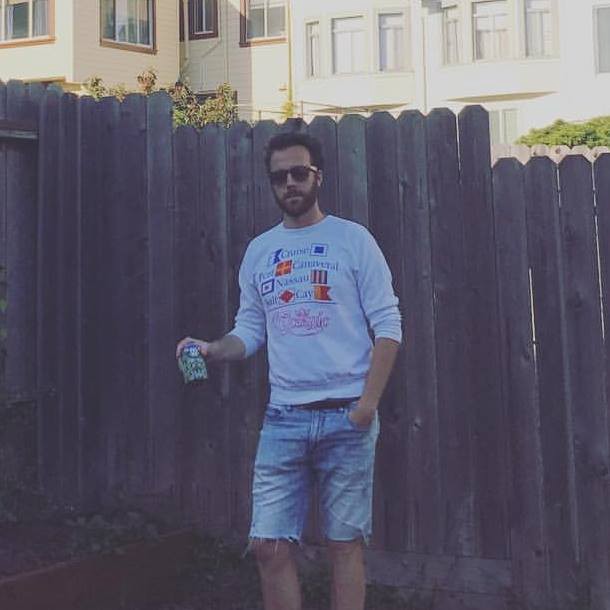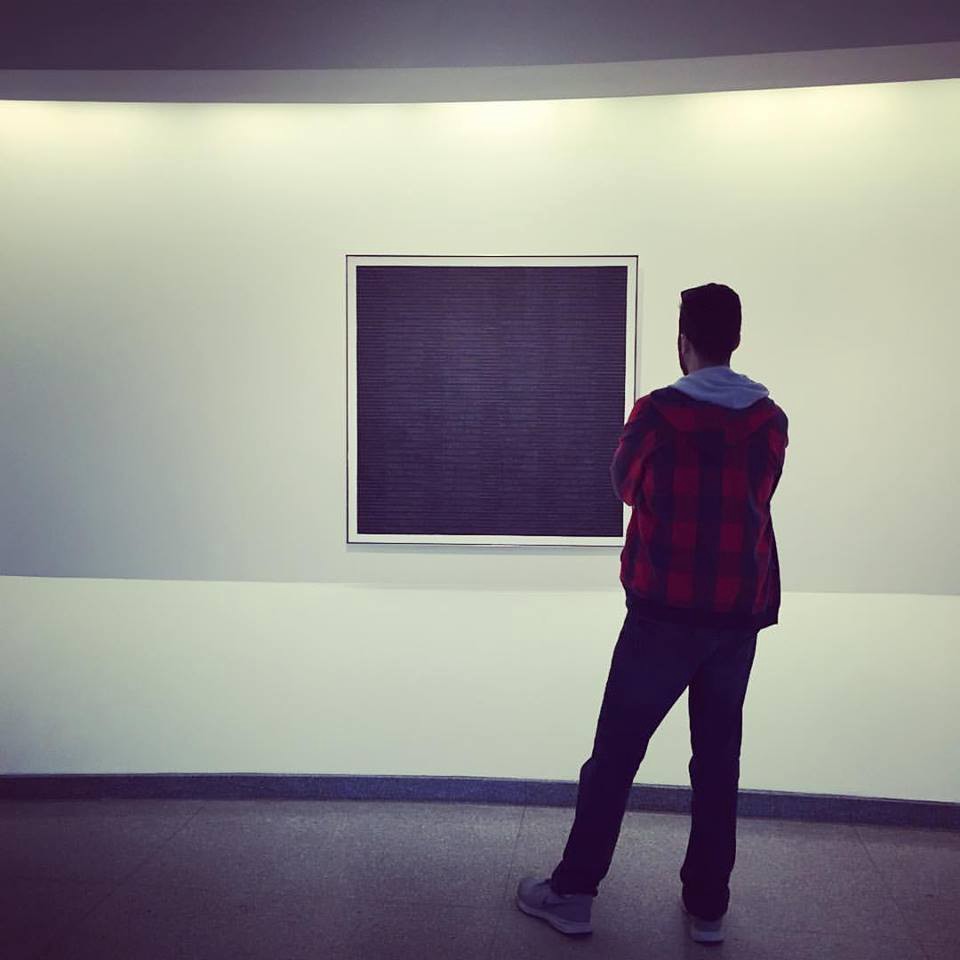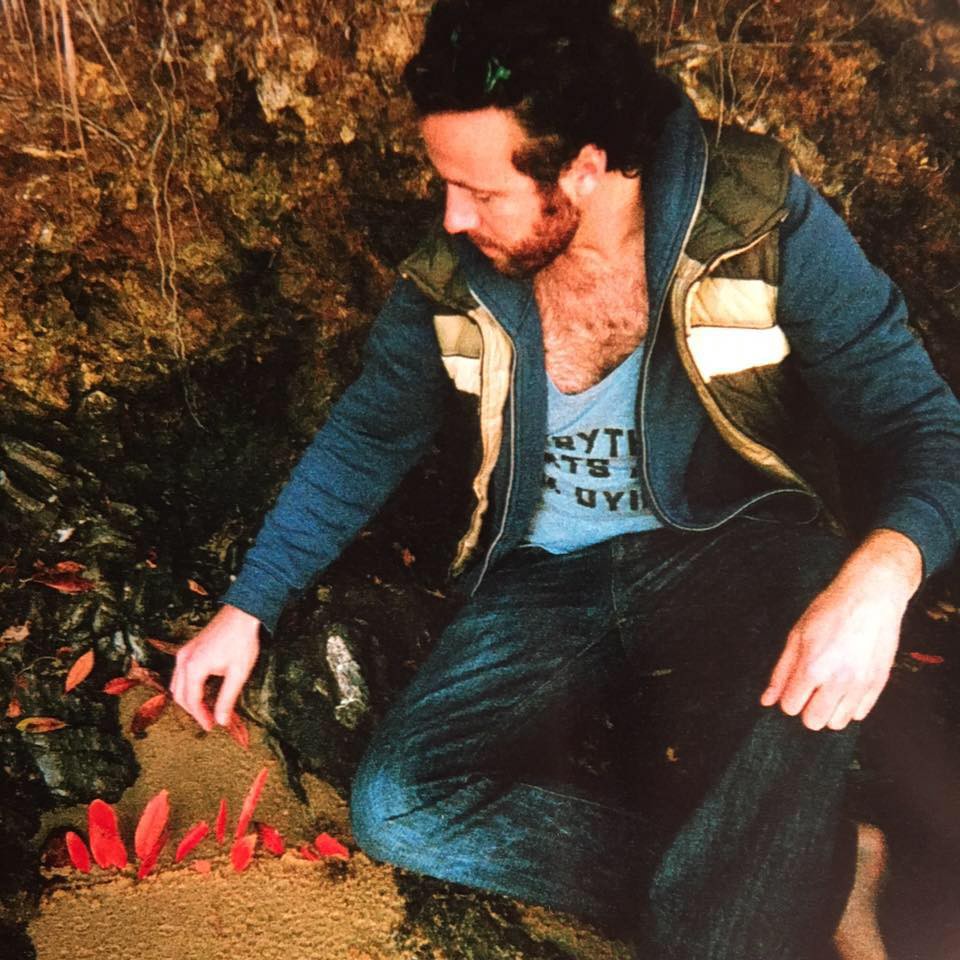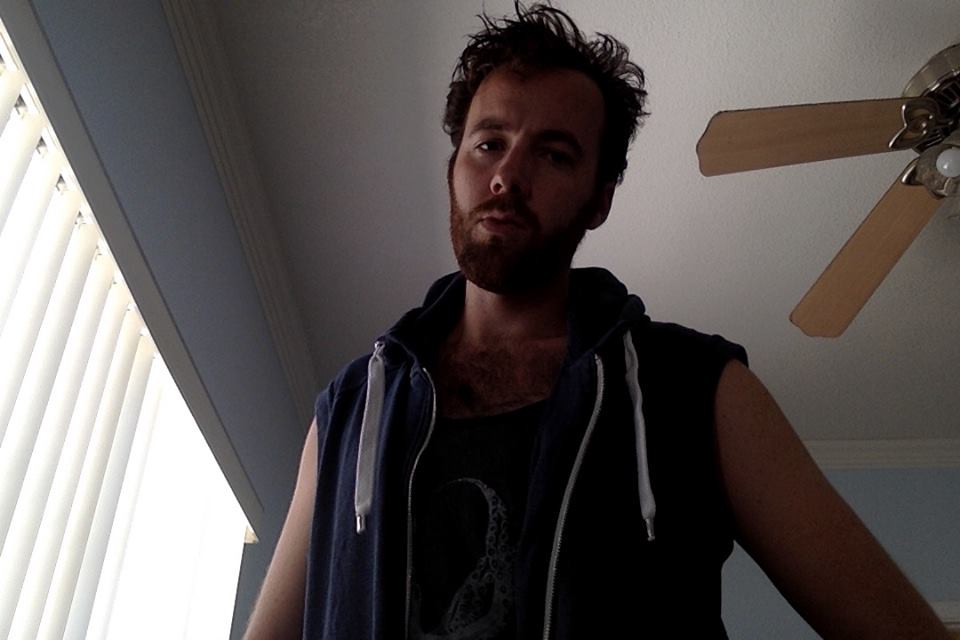 There's also a quilted Polo jacket I snapped up when I saw the Hipster Cop (remember that bro?) wearing something similar during Occupy Wall Street. The most expensive sartorial purchase I've made in recent memory, though — I can justify it because I was celebrating my new job here at MEL, and this item is among humankind's crowning achievements — was a Kauai zip hoodie from Aviator Nation. I'm sorry for appropriating Hawaiian culture, but it's the coziest texture my worthless body has ever known.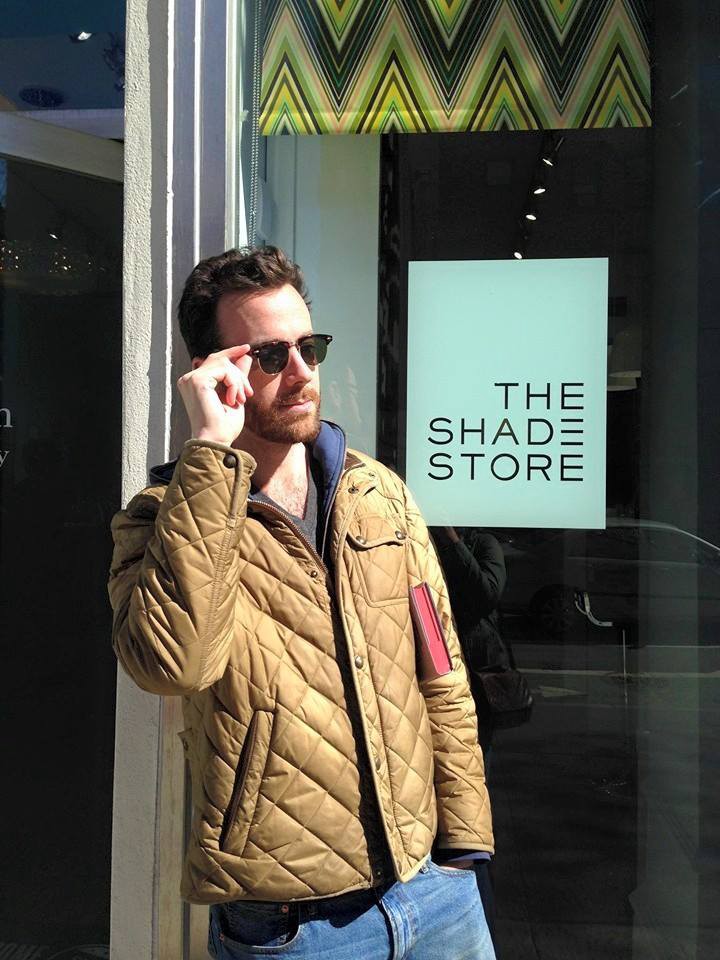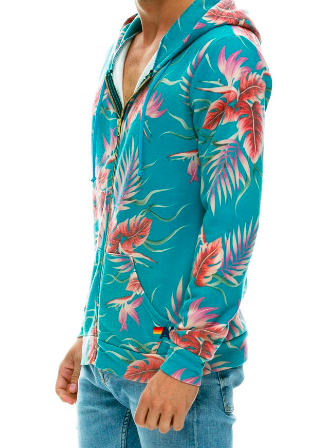 I'd be remiss if I didn't mention another fun advantage of layers: Pattern clashing! Make sure your button shirts are a) tissue-thin; b) wrinkle-resistant; and c) loud as hell.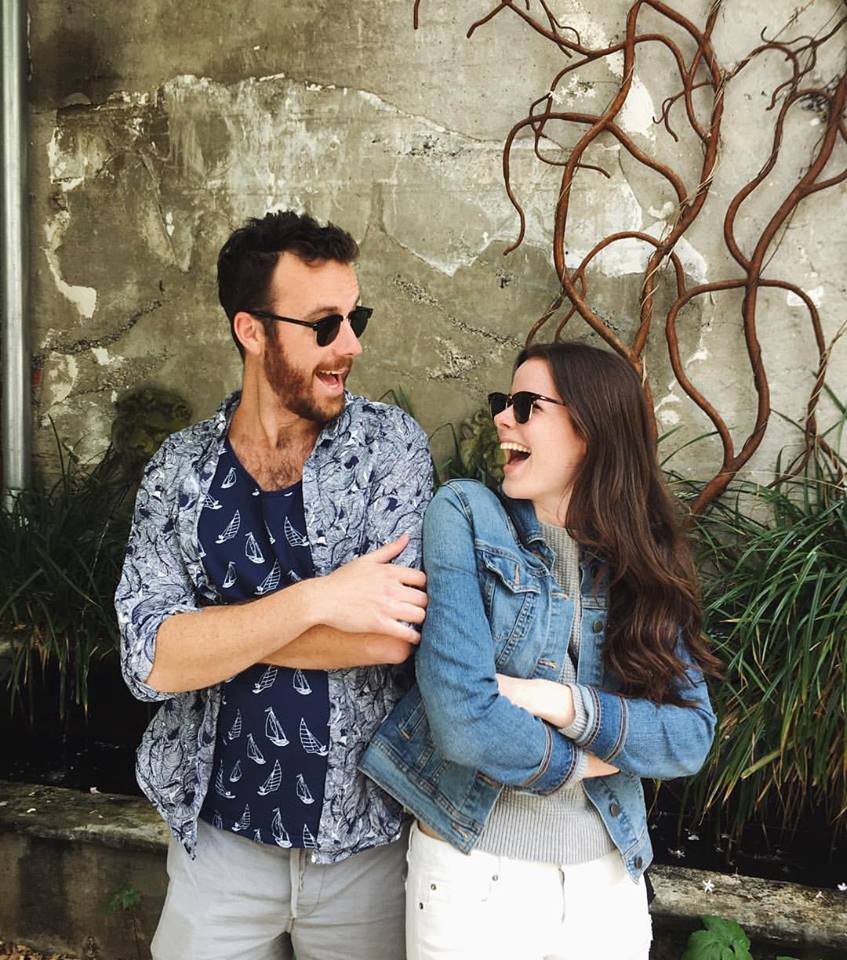 If my sister consents to appearing in a photo with me, I must be doing something right.
Step #5: Hats and Shades
The cranial accessories are a chance to push your vibe into "total wastoid" territory, so do not pass them up. Since I'm constantly losing my hats under car seats and snapping my sunglasses in half when I get riled playing flip cup with the boys, I have a policy of obtaining them nowhere besides gas stations, 7-Elevens, pharmacies and second-hand stores, where they're in abundantly cheap supply and suitably garish to my needs.
Think the trucker hat fad was over in 2008?
Style is cyclical, my good bitch.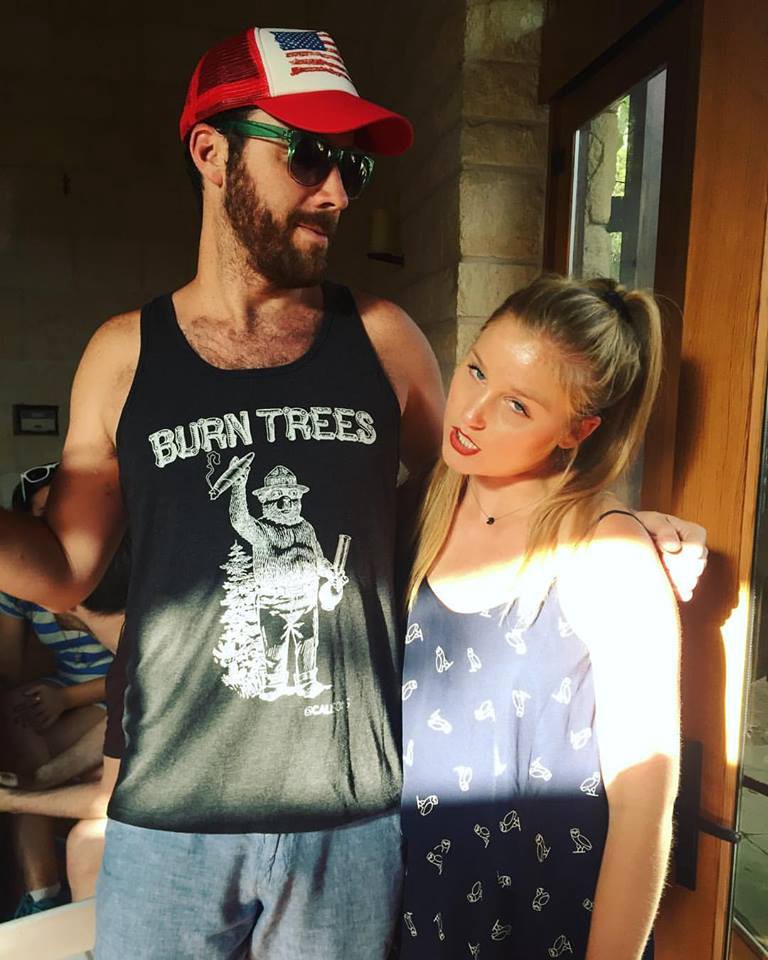 Not much else to say on this except: Don't overthink it. You're beautiful trash already.
Step #6: Formalwear
DO NOT EVER WEAR FORMAL CLOTHES IF YOU CAN HELP IT. In the event that you can't weasel out of a wedding, be sure to transgress expectations in some way. I like to spice up the occasion with white pants after Labor Day or a Pikachu tie. Nice.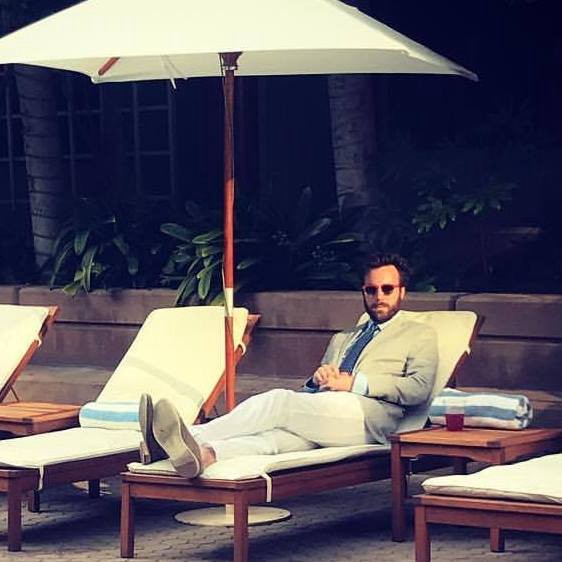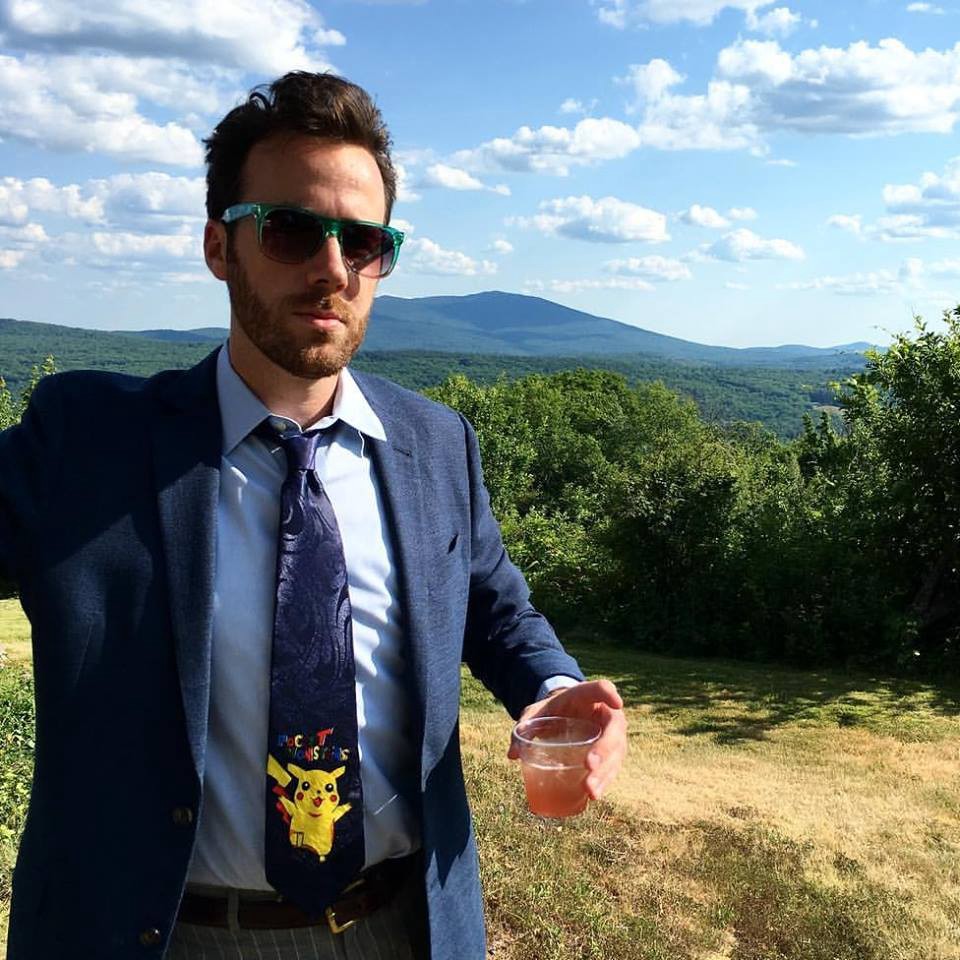 Step #7: Remember That Nothing Matters
My guidelines can only take you so far, and when you come up against a hard choice in assembling the ultimate coastal slacker ensemble, you'll naturally want to ask for further advice. But I'm too busy pissing my own life away to deal with your crisis of self-esteem. Just remind yourself: There are no rules; fashion was invented by rich anemics with brain worms; and any attire that eases your journey through this humid butt-crack of history is worthwhile. Bring back tie-dye. Steal a cowboy hat. Be stupid.
I sure am.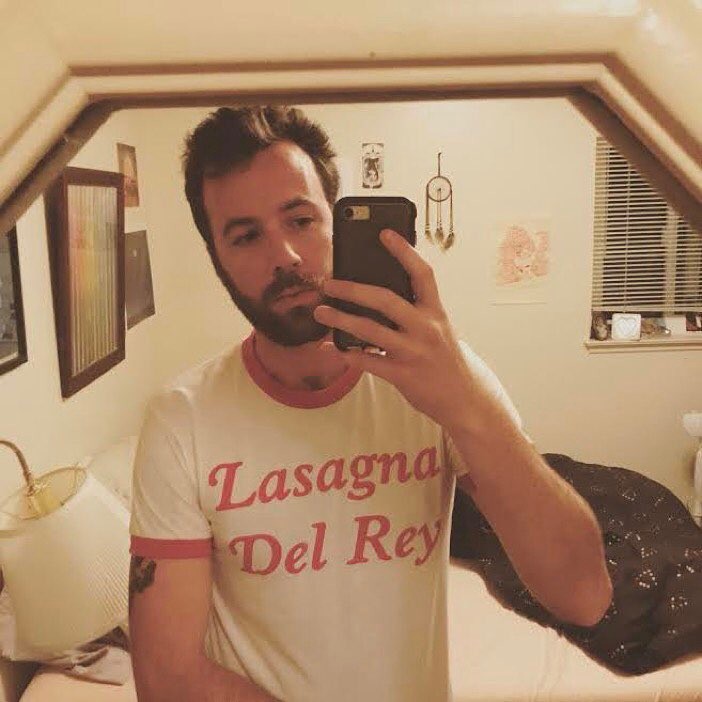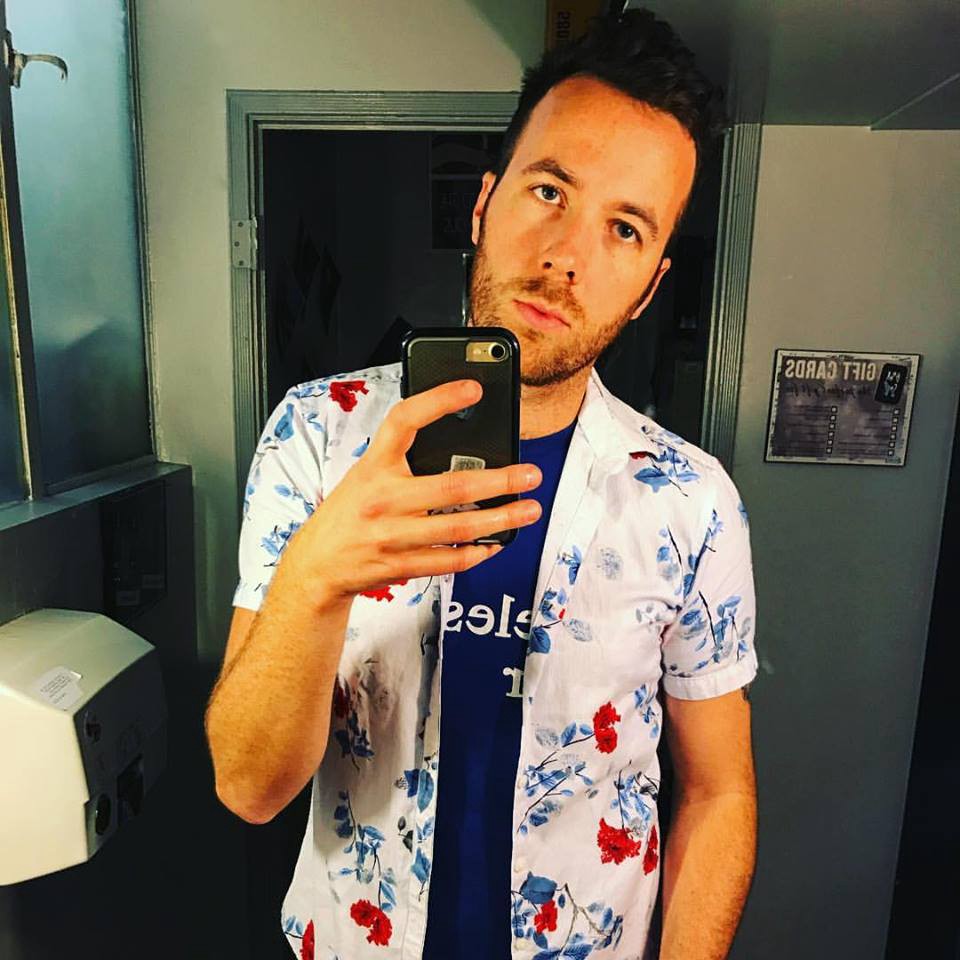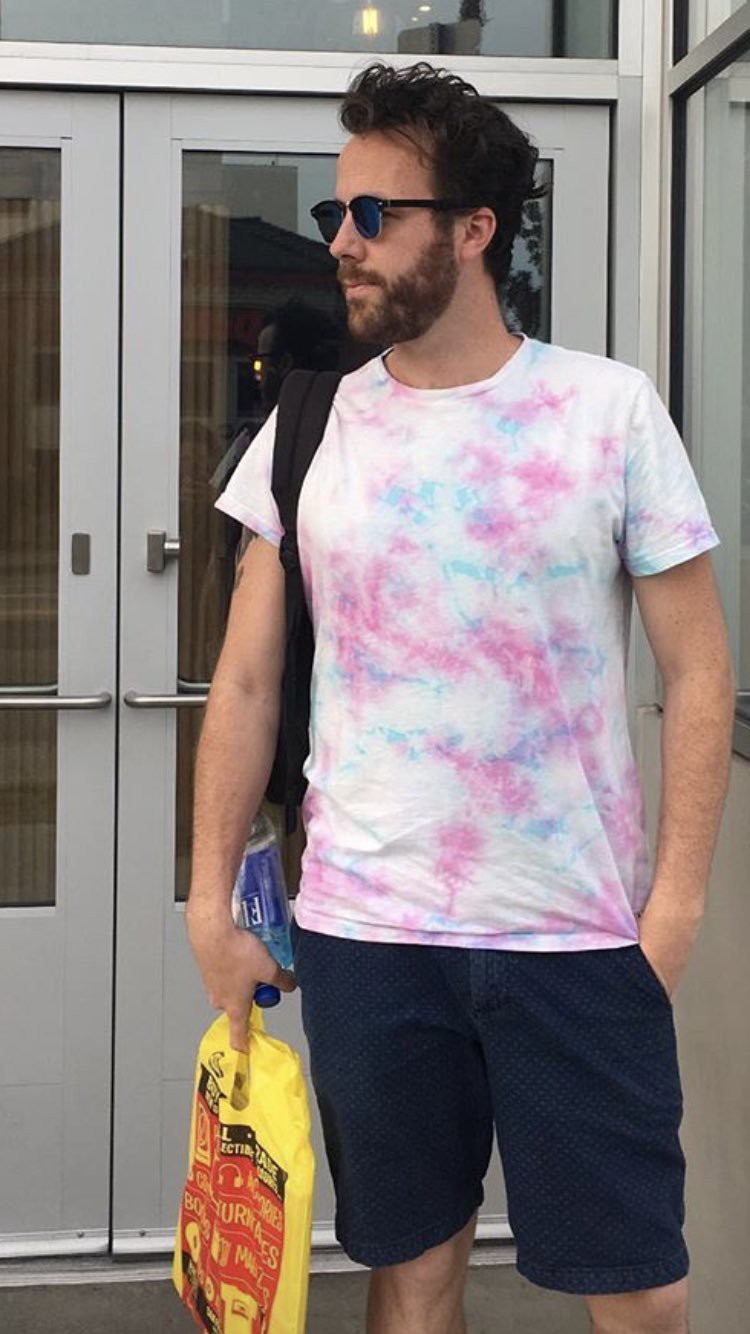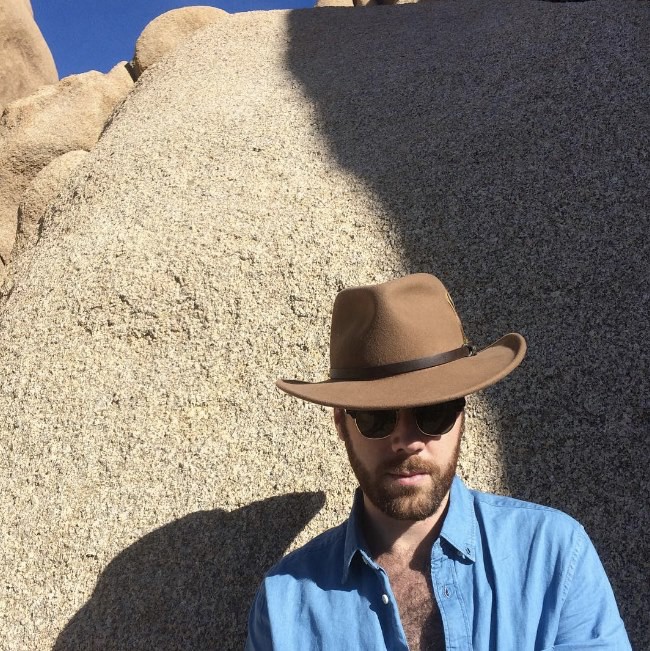 If all else fails, of course, full nudity is a strong last resort — if not the inevitable move. Someday, I hope you can join me at this zenith of couture: The inflatable pizza slice. That's a ways down the lazy river, but follow the palm trees and you'll make it.
https://twitter.com/MilesKlee/status/884102137218596865
Godspeed. We'll meet again when you, too, have become a cheeseburger in paradise.