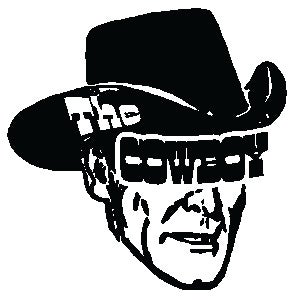 The 1989 film Drugstore Cowboy follows a gang of small-time junkie thieves helmed by Bob, played by a 25-year-old Matt Dillon, who leads his fumbling band of marauding addicts through the Pacific Northwest looting prescription narcotics from small-town drugstore pharmacies. When they weren't stealing, their lives fell into a listless routine of getting high, watching TV, chain-smoking Marlboro Reds and planning their next heist.
I first saw the film in 2012, from the doleful depths of my own drug-addicted rock bottom, and remember looking on with delight as the genial beatniks would create commotion by pretending to have a seizure while Dillon snuck behind the counter and lifted as many pills as he could dump into his pockets. 
For an active drug user, it was better than watching porn. 
Roger Ebert called Drugstore Cowboy "one of the best films in the long tradition of American outlaw road movies," a tradition that included Bonnie and Clyde, Midnight Cowboy and Easy Rider. Like in any good cowboy flick — and like me, I thought — the characters weren't bad people, just deeply flawed. And so, I romanticized the misfits helping each other in the face of the ever-increasing desperation of their lives because, set in 1971, it felt like a bygone era never to be seen again.
Little did I know, though, an IRL Drugstore Cowboy renaissance was well underway. 
According to RxPatrol, a national database that tracks pharmacy crime, since 2001 there have been roughly 1,900 pharmacy break-ins nationwide. It's a number that's grown exponentially in recent years, says Tony Ellis, Loss Control Manager at Berkshire Hathaway GUARD Insurance, who estimates one in five pharmacies has been robbed since the dawn of the opioid epidemic in 2010. "When someone breaks into your pharmacy, they're not looking for money," he says. "They're going for the drugs." 
Experienced burglars don't come through the front door, he adds, preferring instead to cut a hole in the roof or bust through the wall of the suite next door. Less sophisticated thieves, like the ones who robbed Curtin Drug in Glenpool, Oklahoma, in 2013, drive a dual rear-wheeled pickup through the front door en route to $20,000 worth of damage for a total of four bottles of Percocet. 
The typical pharmacy bandit is a white male in his 20s or 30s who wears a hat, sunglasses or something that covers his face, according to the DEA, with the most common stolen medications being opiates and benzodiazepines — oxymorphone, oxycodone, methadone, Percocet, Xanax and Valium, in particular. The robberies generally last only a few minutes and usually include a note that's handed to a pharmacy employee, giving the thieves plenty of time to flee before law enforcement can respond. Their bounty, of course, is much more valuable than cash — a la the duo in Texas who drilled through a safe to steal $1 million worth of painkillers. "That's better than robbing a bank," notes James Hunt, head of the DEA's New York office.
It's Indiana, though, that leads the way in pharmacy burglaries nationwide — with 68 in the first five months of 2015, the most recent public data provided by the DEA. (The next three states: Wisconsin (32), California (31) and North Carolina (21).) Per Shari Rudavsky, health and medicine reporter for the Indianapolis Star, juveniles are often enlisted by adult criminals and offered $1,000 to $2,000 per job since they don't stand to do much jail time if they get caught. "The juveniles take the pills and run out to an older guy waiting in a car in a parking lot," she explains. "The criminals have become so savvy that in many cases they have the minors give them the stolen pills but keep the bottles in case they're equipped with GPS trackers." 
In 2003, an Oxycontin robbery spree began in Indiana in Fort Wayne when a young married couple named Steven and Amber Mayer (32 and 28 respectively), set off on the first of what would eventually be nearly 60 pharmacy heists state-wide. Steven would enter drug stores armed with a pellet gun, robbing them of their most powerful painkillers, while Amber drove the getaway car and staked out the stores weeks in advance for intel on the number of its employees, location of its surveillance cameras and exact placement of its opiates behind the counter.
Copycat thieves began holding up pharmacies in nearby towns monthly, says the late Ken Fagerman, a former practicing clinical pharmacist, in "Staring Down the Barrel," an industry white paper on pharmacy violence in Indiana. An unsolved armed robbery and execution-style murders of a pharmacist and two pharmacy workers led to general pharmacist apathy toward putting up any kind of fight in the moment. "Because of this, thieves were able to hold up pharmacies for drugs or money or commit prescription fraud and forgery nearly at will," Fagerman writes. "In Indiana, criminals can rob a pharmacy faster than you can take money out of an ATM."
Moving westward, California saw a 56 percent jump in pharmacy robberies between 2013 and 2014. "There's definitely an upward trend," says Jon Roth, CEO of the California Pharmacists Association. "Every month we're getting a couple of our members approached at gunpoint." He mostly blames Prop 47, a state proposition passed in 2014 that decriminalized some acts from felonies to misdemeanors and increased the threshold of the dollar value of theft from $450 to $900. "They know the value of a box of oxycodone. You can see the calculator going off in their minds, figuring out what they can steal that's just under that new limit. Then they run out to the pharmacy down the street and do the same thing because it's no longer a cumulative theft, it's per incident." (One active drug addict I spoke to in L.A. says he's robbed more than 20 pharmacies, always demanding exactly the same thing to stay under the threshold: one 30-milligram jar of Roxicodone, an opioid painkiller.) 
Meanwhile, in New York, Keith Kruskall, Acting Special Agent in Charge of the state's division of the Drug Enforcement Administration, says pharmacy burglaries there increased 69 percent between 2016 and 2018, adding the pills fetch $30 on the street at roughly a dollar per milligram. "They go through the front door armed when it's open," he tells me. "If it's closed, they break in the back door. We've even seen them fall through the ceiling. There's no typical way to do it — we've seen it all."
Ironically (or maybe not surprisingly?), the man who wrote the book that inspired Drugstore Cowboy was arrested in 2010 for robbing a pharmacy near Seattle, tying up its employees in the store room. James Fogle, who died a few years ago, had penned the autobiographical crime novel in six weeks while serving a separate prison sentence for a pharmacy robbery in southwest Washington. As Jim Bove, a local police spokesman, told the Seattle Times back in 2010, "He's 73 years old. This is probably the only thing he knows."