Parenting a pet, no matter what kind, can be a frustrating and bewildering experience. Animals can't tell you what they want and need (directly, at least), so we're here to help you answer any questions you have about your favorite companion — whether they be furry, slimy, feathered, scaly or anything in between — with insight from the experts. This is "Basic Bitch," an advice column for pet parents who just want the best for their best friend.
The Very Basic Concern
Birthdays are a big deal in my household, and we make a point to celebrate whenever the animals turn another year older — I walk my dogs to the local pet store, where they get to pick out their own treats and toys, and I give my cat as much tuna, her favorite food, as she can eat. I do the same things at Christmas.
Of course, they love these celebrations. That might just be because they get a bunch of extra snacks, but I like to think they actually understand that we're celebrating them. I can't help but wonder, though.
Basically: Do pets understand holiday celebrations, or do they just get excited because food is involved?
The Expert Advice
Linda Michaels, dog psychologist, certified veterinary assistant and author of Do No Harm Dog Training and Behavior Manual: Although your dog may love birthday celebrations (and holiday festivities) in their honor, apart from their love of great food, their glee is also a matter of what we call emotional contagion in the field of animal behavior — that is, dogs often mirror the pet parent's excitedly happy emotional state-of-mind.
Cats and dogs are more intelligent than they're usually given credit for, and are intelligent in skills we're lacking, such as in the ability to smell a scent trail from the past. Nevertheless, in terms of complex thinking, they simply can't compete with us. Our pets don't have the cognitive ability or brain anatomy that would enable them to understand the concept of celebrating a "special day." Neuroscientist Gregory Berns discovered that dogs are approximately the same mental age (in terms of comprehension) as a two-year-old child (he studied brain function, as it sheds light on emotions in dogs, using functional MRI analysis).
Pet parents get so much joy from including their pets in the holiday festivities and celebrating a birthday or "adoptaversary," so I encourage it as long as your pet agrees and is well-socialized to both human and dog guests — we don't want the holiday to be for your benefit alone. Try to ensure that your holiday party is truly pleasurable for your pet, rather than mixed reactions of "I like this," but "I don't like that." Some dogs prefer a dog zone sanctuary during a party, a private "doggy and me" adventure with you, or quiet time together with a good bone to chew. 
Dress-up is okay if you take the time to desensitize your pet to costumes and party hats, so that you can quickly take some photos or videos to post online (well, of course). You'll also want to be very generous with frequently tossing in healthy, pet-appropriate treats so that the event is enjoyable for all.
Terri Bright, animal behaviorist: The truth is this: We don't know what they know, because they can't tell us; we only know what they do. We can see that their behavior changes when the environment changes. Things like special food, a tree in the house or other decorations will cause them to investigate. They'll respond to their humans, who may be acting in a different-than-usual manner. They'll especially respond if someone tries to get them to wear a hat!
Morgan Kaye, a dog owner who celebrates her pup's birthdays: My boy's birthday was just last week. He turned one and had no idea what was going on — all he knew was, Wow this day is fun. He started it by going to the beach for his daily adventure camp — yes, that's a thing — then he had a playdate with our neighbor's dog and went to the dog park. We bought him a new bed, special toys and baked goods that said "Happy birthday." He's a picky eater, so he didn't even care for them (the nerve). Also, what birthday is complete without a photoshoot?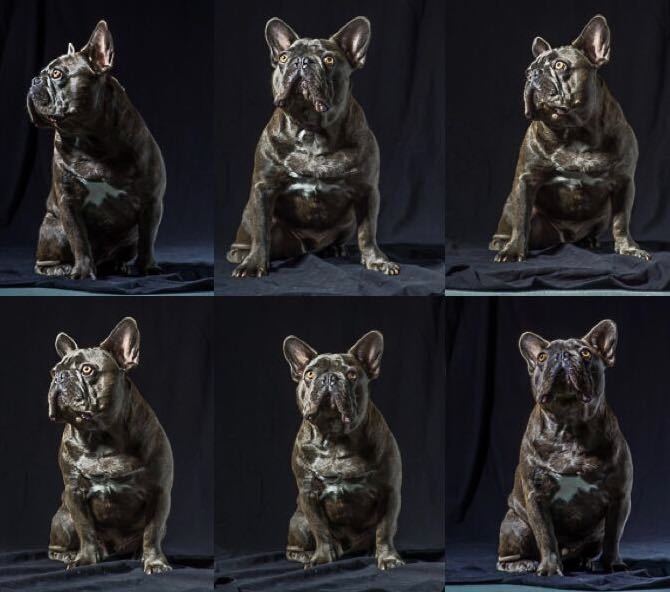 All in all, the day was definitely more for my boyfriend and me. After all, it's celebratory for us, too, as it was a wonderful first year.
Marissa Rodgers, another dog owner who celebrates doggie birthdays: This past May was his birthday, so we got him a party hat and I had the little "pupcakes" from Sprinkles delivered to the office. We all sang him happy birthday — this sounds so cringey in the retelling — gave him the pupcakes, and that was pretty much it.
He got a ton of attention, so I'm assuming he at least knew he was getting more attention than usual. He's also super food motivated, so I'm sure he was stoked on all the treats. My parents always get him and our other family dogs toys for Christmas, and it usually turns into a war of my dog trying to take their toys away — since his aren't sufficient in the moment, he has to have what they have, which is just him being an asshole. I think he has only-child syndrome.