Amazon hates your dad.
Anyone unsure of what gift to give their father this holiday season will get a heap of shitty suggestions from the retail giant. Some people will actually buy this junk, disappointing dads who deserve better.
It's hard to say whether the algorithm or CEO Jeff Bezos himself is to blame for this sorry state of affairs. This week saw a small furor over the retail giant's search results when shoppers who entered the phrase "dad gifts" said they were presented with a link to a (rather expensive) porn DVD titled Dad Is Fucking My Girlfriend. Amazon removed the product to assuage horrified parents — and comply with their own no-porn rule — yet I feel confident saying your old man would much prefer owning a hard copy of some puerile smut than the other trash on offer. Go to Amazon right now, type in "dad gifts," and the second item up is a box of assorted nuts. Do dads love nuts? Enough to be jazzed about unwrapping these on Christmas morning? Color me very skeptical.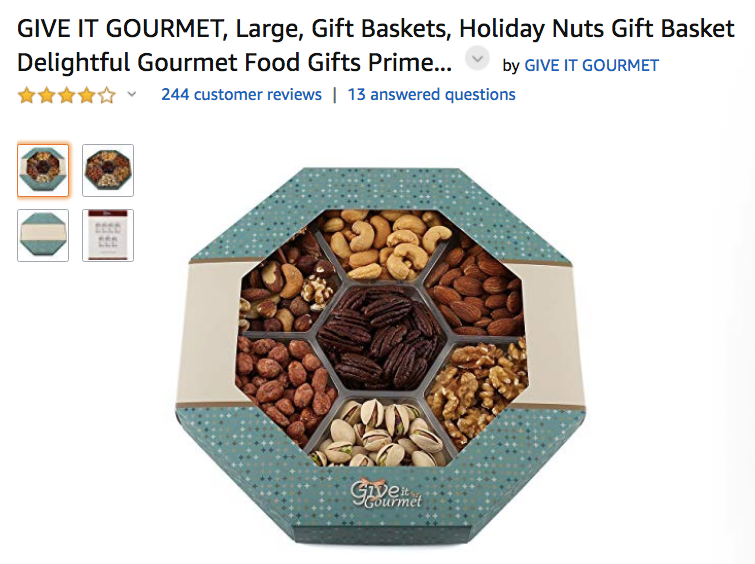 It doesn't get much better from there. I am sad to report that the site is also swamped with a number of mugs and cheap-ass T-shirts bearing the same cringe-y non-joke: "Best Farter Ever. Oops! I mean Father." Come on, now — dad humor is corny, but it's still humor. Your dad can spin a pun with the best of them. This is an insult to his craft.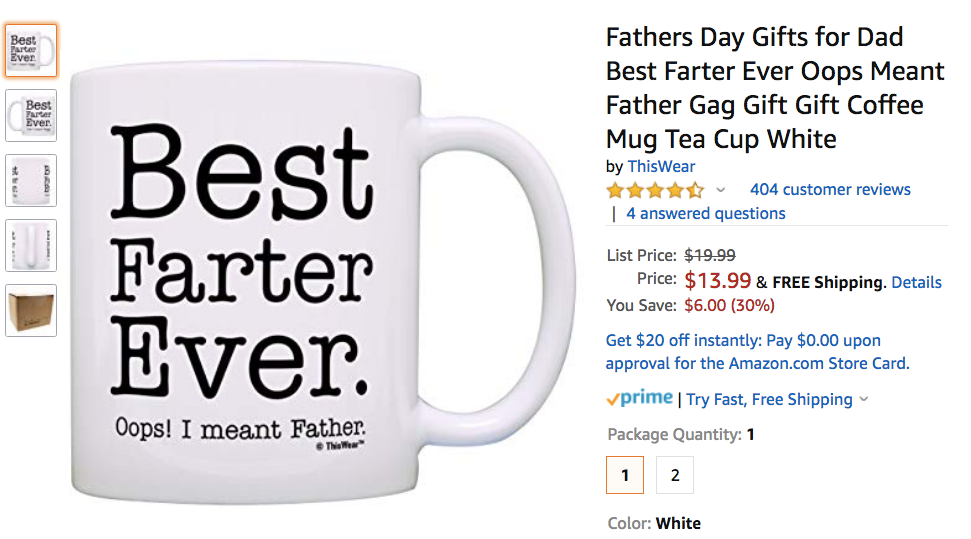 If you try to go highbrow, however, the outcome will be equally dumb. Check out this infomercial-quality liquor decanter that I guess is meant to convey James Bond–like sophistication but looks more like an object you'd find in a young Republican's dorm room. While writing this, I noticed the last available one of these had been sold, which likely means another dad will have to pretend he likes the idea of storing his whiskey in a glass eyesore some underfunded public school would have in lieu of actual science lab equipment. Imagine using that little spigot without getting mad.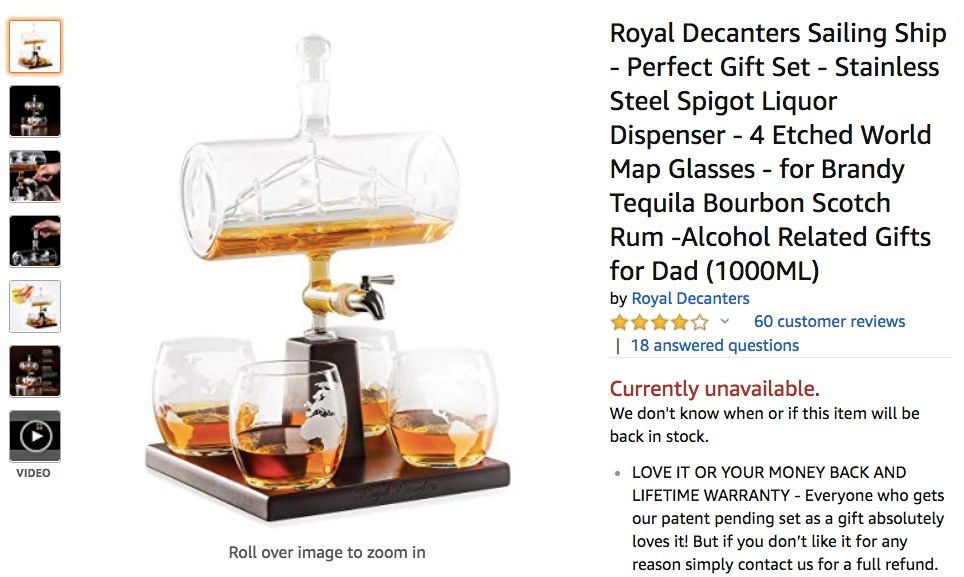 And I hardly know what to say about this titanium bracelet, except that my father would not even attempt to conceal his disgust at it. In fact, he would disown me on the spot.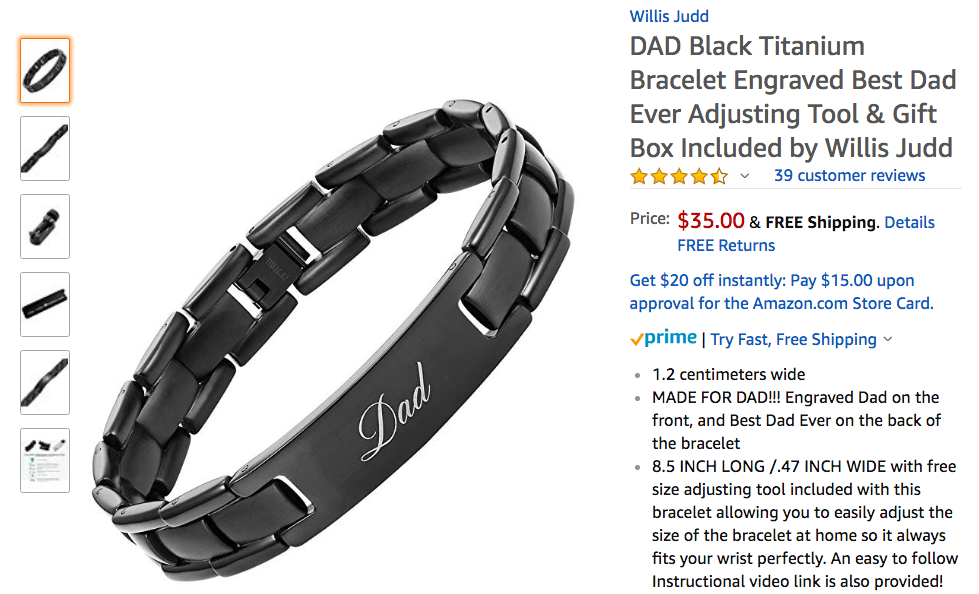 Still, Amazon hardly represents the nadir of dad-targeted gifts. Etsy features not only the depressing flatulence mugs ("I DIDN'T FART MY ASS BLEW YOU A KISS," the worst of them declares) and garish steampunk decor (I defy you to explain why this light switch exists), but terrifying marriages of fragile and toxic masculinities. I hope to never meet the patriarch who wants to lather up with gun-shaped soap — assuming he exists.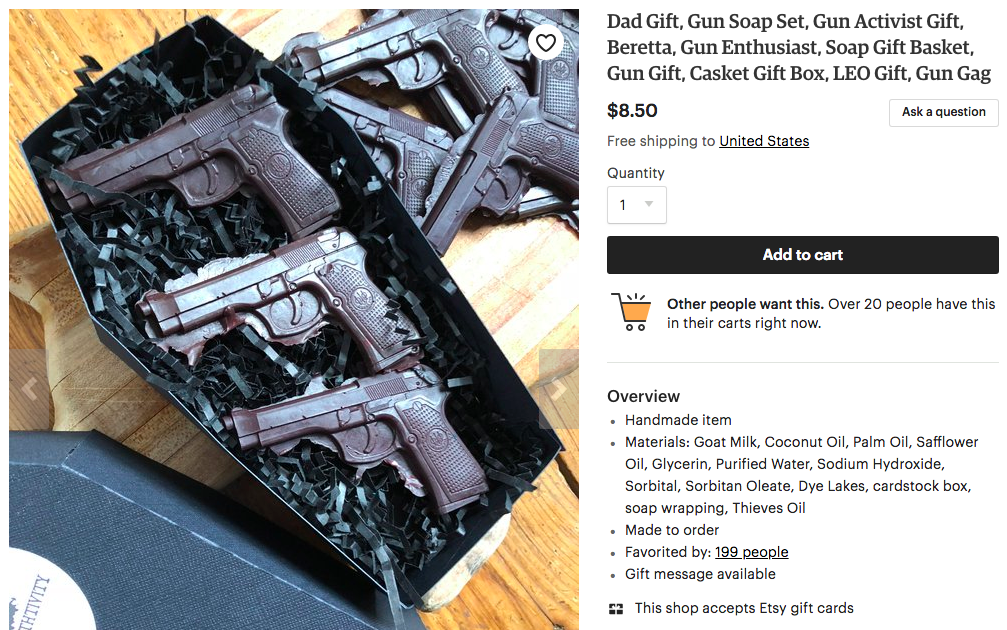 From what I can tell, the "dad gift" became this dismal punchline thanks to a variety of negative trends. First, there is the reduction of dads to a few narrowly prescribed interests and hobbies: Dads like to golf, they go fishing, they man the grill in summertime and they appreciate a fine Scotch. When you need a present for dad, he is not so much a parent as a collection of paternal signifiers. Add to this the strange binary of father-appropriate gifts: It must be either practical or novel, and, in many cases, these requirements coalesce into capitalist monstrosities that are neither, like a magnetic wristband to hold your nails and screws while playing handyman around the house, or a kitchen griddle contraption designed to massively overcomplicate your breakfast. And don't get me started on this $35 chunk of wood for… displaying his car keys? Christ.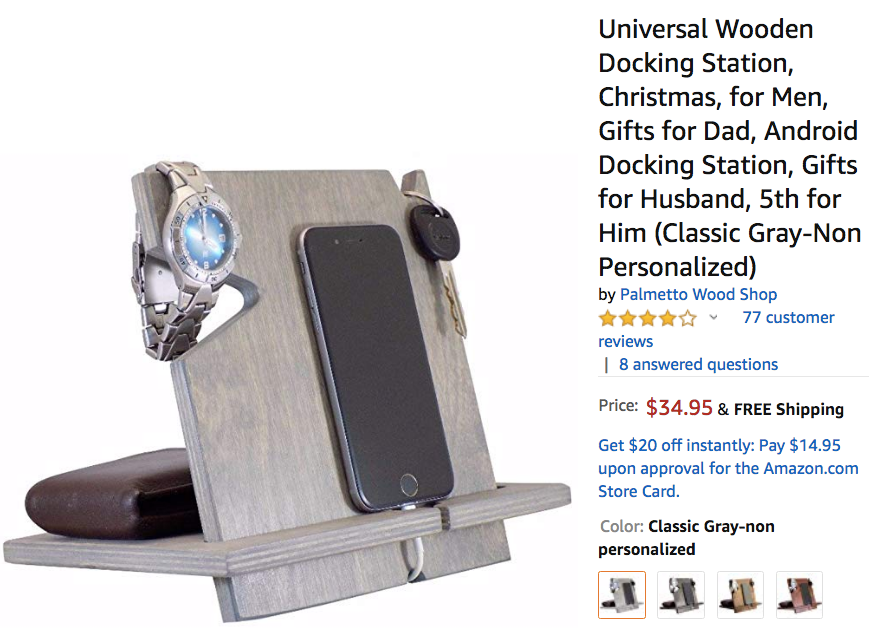 I'm not saying there aren't dads who appreciate a faux-vintage hot dog toaster, or an engraved multi-tool (hey, it even comes in a stepdad version!), or a baseball cap that makes light of baldness. Nevertheless, the landscape of dad gifts paints him as a guy who either builds barns in his spare time or is slowly fusing with his leather La-Z-Boy recliner. There's no indication of the wider dad spectrum in 2018, from thirsty Instagram DILFs and gay activist co-fathers to comfort-nursing dudes and stay-at-home dads.   
Well, moms don't put up with mom clichés, and neither should your dad. He's just stoically enduring year after year of ugly socks and goofy neckties because he thinks that's the role he's meant to play — and besides, he doesn't have the emotional fortitude to tell his family what he really wants. So he'll open that Bluetooth beanie hat or toilet golf putting green or personalized hammer and assure you that it's perfect, honestly, how did you even know he was hoping for something exactly like this?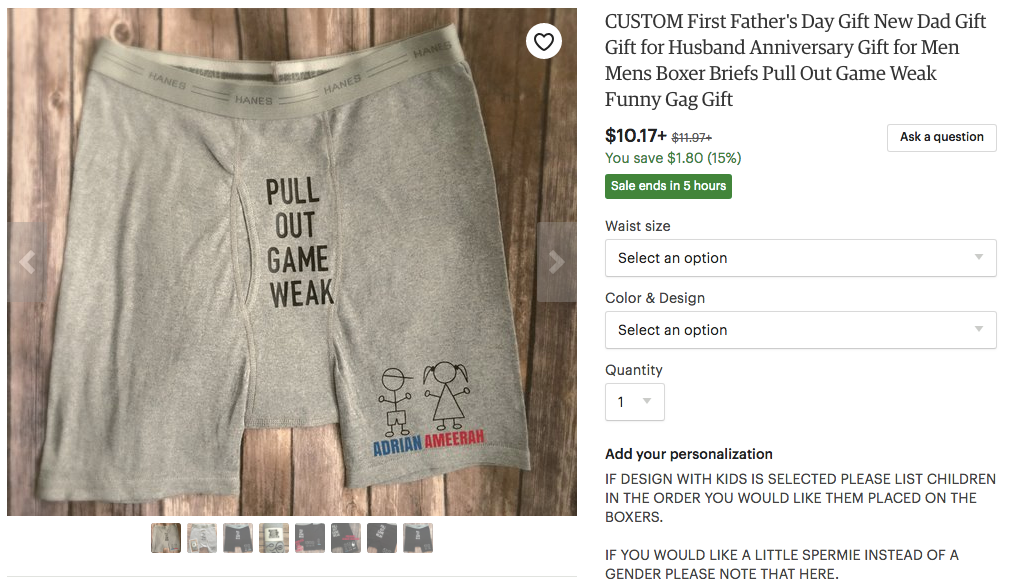 Maybe you aren't part of the problem. Maybe you buy your dad subscriptions to prestige magazines and Criterion Collection Blu-rays, tickets for jazz concerts and wine-tasting events. You know, stuff he might enjoy. But there seems to be a booming market for basic bro-dad trash, and that is cause for concern. Unless we set our fathers free from this morass of dated gender norms, man-cave aesthetics and carpentry fetishism, they may never experience the joy of a truly thoughtful gift — a joy he's more than earned.  
Even if he does fart a lot.