In the immortal words of Adam Levine from Maroon 5, "Nothing lasts forever." That maxim applies to just about everything — from the leftover pizza sitting in your fridge to life itself. In fact, everything is temporary, even really great craft beers — no matter how amazing a brew might be, that doesn't guarantee it'll stay around forever. Breweries close, recipes are retired and one-time collaborations may never be revisited.
Again, craft beer, like life, is impermanent, and that's what this list is all about. While by no means definitive, these are some great beers that we'll likely never see again. As Levine says, "It hurts, but it may be the only way."

Brewery: Otter Creek Brewing of Middlebury, Vermont
Type: IPA
Years in Production: 2013 to (approximately) 2017
Brew Notes: "Otter Creek is a good size brewery that distributes regionally in New England," explains Matt Wiley, who holds a diploma in fermentation development from Brewlab in the U.K. and works for Flying Machine Brewing Company. "Years ago, Otter Creek made a beer called Hop Session. This was when the IPA boom was just taking off, and people wanted beers that were very hop-forward. Hop Session, however, was a predecessor to the New England IPA movement, which has had massive cultural significance all over the world.
"[It] had a lot of hop flavor and aroma, but not the bitterness you usually associate with hops. And while that's popular now, it was ahead of its time back then, and maybe didn't do as well as it would have a few years later."
Pete's Wicked Ale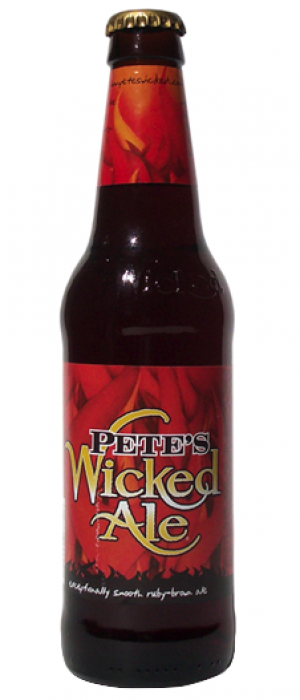 Brewery: Pete's Brewing Company of San Antonio, Texas
Type: American Brown Ale
Years in Production: 1986 to 2011
Brew Notes: As Eat This, Not That notes, Pete's Brewing Company was a pioneer in the craft brewery scene in the 1980s and 1990s. But when craft beer exploded in the early 2000s, they couldn't keep up with the changing market, and they closed their doors in 2011.
Their premier drink was Pete's Wicked Ale, an American Brown Ale that Beer Advocate says was a "hoppy brown ale, [though] you'd never describe it that way by contemporary standards." It also had "toasted malt toffee and caramel characteristics in a way that hadn't really existed in American brews at the time."
Rest in peace, Pete's Wicked Ale — the modern craft-beer scene owes you one.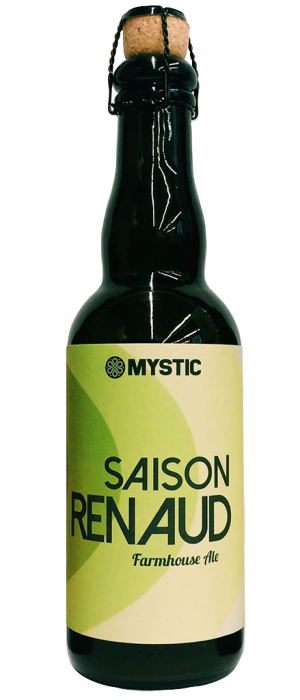 Brewery: Mystic Brewery of Chelsea, Massachusetts
Type: Saison Farmhouse Ale
Years in Production: 2012 to 2019
Brew Notes: "Mystic, which closed in 2019 due to financial hurdles, was an incredibly revered brewery in Massachusetts that was way ahead of its time," says Wiley. "Mystic was a high-concept brewery making very traditional, European-style beers. That was a tough category to sell in when they began, but they became very popular. These beers were typically brewed with a mix of yeast and bacteria, which gave them acidity and a really interesting depth of flavor. Nowadays, people are appreciating these kinds of flavors more, it's just unfortunate that Mystic isn't around for it."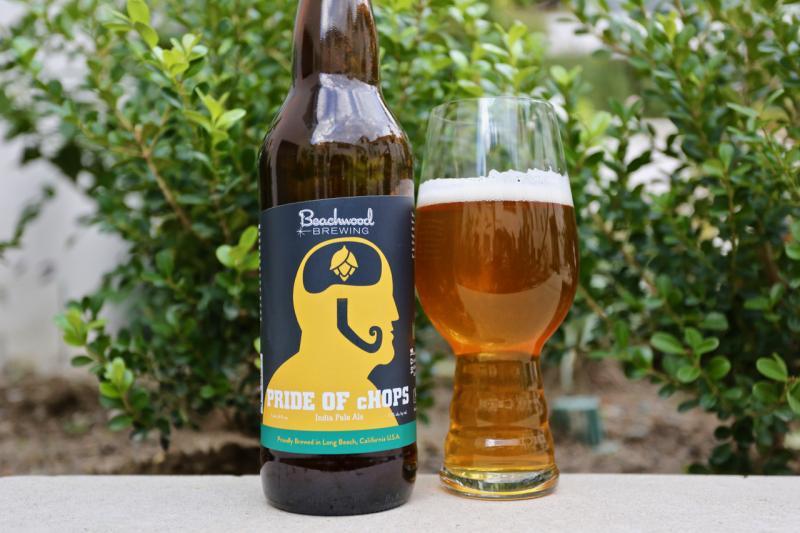 Brewery: Beachwood Brewing of Long Beach, California
Type: IPA
Years in Production: 2014 to (approximately) 2018
Brew Notes: "Pride of cHops was a beer made to commemorate the 20th anniversary of O'Brien's Pub, a legendary craft-beer bar in San Diego," explains Anyaa, a San Diego-based brewer. "It was just for an anniversary, so it was always meant to be temporary, but it was really great and memorable. The hops were a blend of Amarillo, Nelson Sauvin and Mosaic [all different kinds of hops], and the beer was super bright, super fruit-forward and really easy to drink. O'Brien's is an important bar to me and others in San Diego who really like beer, and Pride of cHops was a perfect tribute."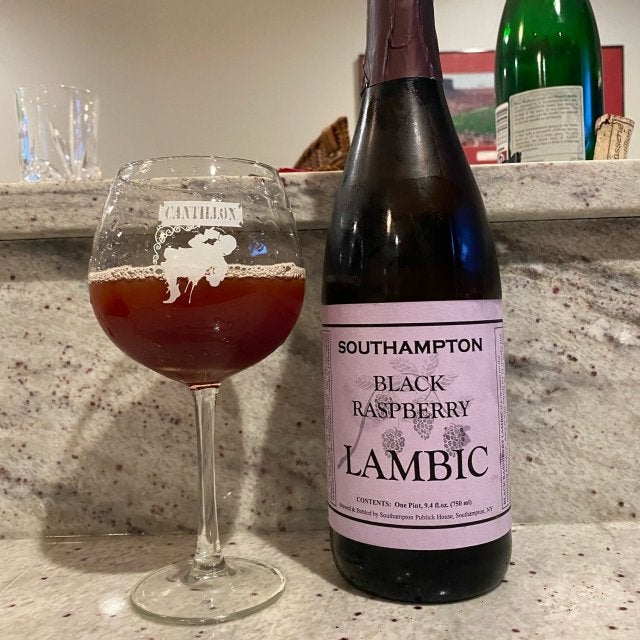 Brewery: Southampton Publick House of Southampton, New York
Type: Framboise Lambic
Years in Production: 2012
Brew Notes: Another craft brew highlighted by Eat This, Not That, the Black Raspberry Lambic by Southampton Publick House was a limited-edition beer that was aged in wine barrels for two years and tasted of sweet honey and tart raspberries. Only 400 bottles of this beer were ever made, but it's still fondly remembered to this day. As recently as April 2022 — a full decade after the beer ceased production — a reviewer on Untappd noted, "This was a true whale back in the day. One of the best beers ever made! I can still taste it from 10 years ago!"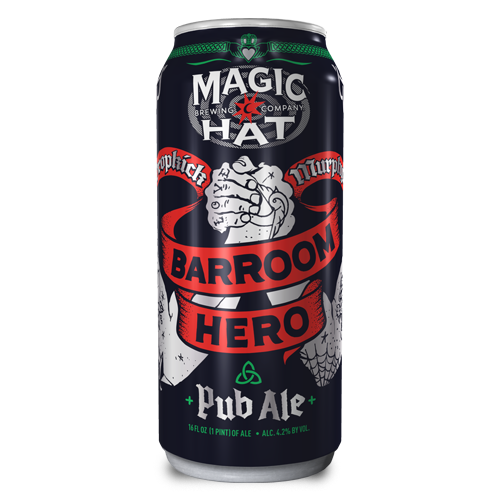 Brewery: Magic Hat of South Burlington, Vermont
Type: English Pub-Style Ale
Years in Production: 2018
Brew Notes: "Magic Hat sold their facility to a brewery called Zero Gravity," says Wiley. "Since then, the only Magic Hat beer that's made is the Number 9, and everything aside from that beer will probably never be brewed again. I was a brewer at Magic Hat, and a personal favorite of mine was BarRoom Hero, which was a collaboration with the band Dropkick Muphys. I loved that beer because it was designed to mimic the easy-drinking, darker beers from the U.K. It struck a similar, rich chord to Guinness, but it was low enough in alcohol and light enough in body where you could drink it all night. I really miss that beer."
Brewery: Flying Machine Brewing Company of Wilmington, North Carolina and Trophy Brewing Company of Raleigh, North Carolina
Type: Lager
Years in Production: 2019
Brew Notes: "This was a great beer on its own — it was a jasmine lager made with rice, which made it really light and crispy. But I think what makes this a great beer is that it spawned a series of lagers at Flying Machine that then became their own beer festival," says Wiley. The festival, "Lager Mountain," just had its second annual event where breweries from all over the East Coast gathered to bring their best lagers.
As for why Death On Lager Mountain is no longer available, generally, collaborations between breweries aren't repeated, and this was something Flying Machine and Trophy Brewing did together. However, Wiley, who works at Flying Machine, says there's been some talk about bringing Death On Lager Mountain back from the dead. So, maybe, the death of this beer — and, perhaps, some of the others on this list — isn't quite as permanent as you might think.