This week I discovered that Oprah has a game. That's right, a game. Unexpected from the inspirational mogul, but when has anything Oprah's done really surprised you? She's Oprah! She can do whatever she wants. And she wanted to make a game, so here it is.
Oprah's game, "Bold Moves," is a brilliant mix between Candy Crush, Wheel of Fortune and an actual fortune cookie. So let's say you love to swipe and love to be inspired — this is the game for you.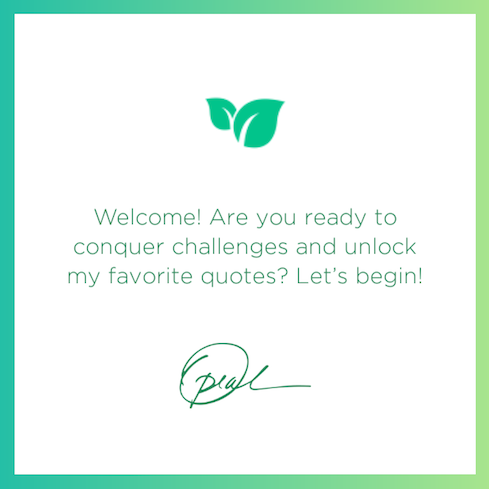 The reward in Bold Moves is wisdom—well, quotes, anyway — from various inspirational people: Russell Simmons, Elizabeth Moss, Stephen Colbert, Lady Gaga and, of course, Oprah herself: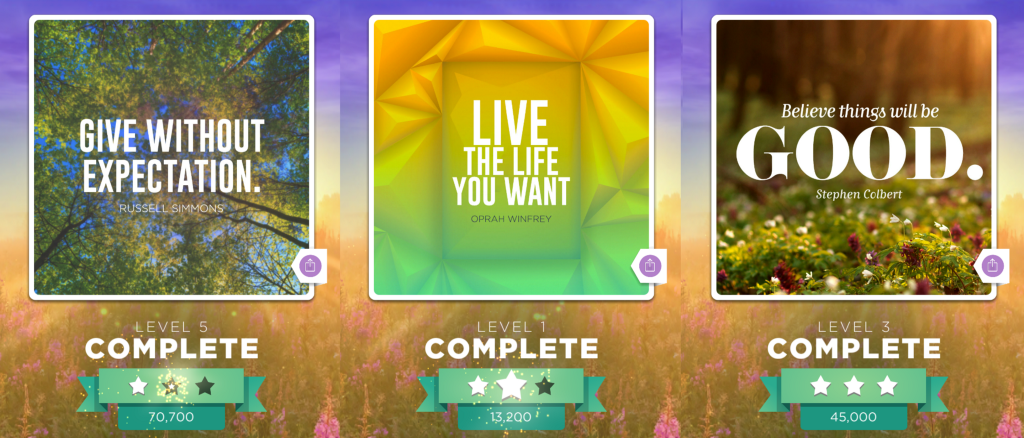 You solve them by swiping letters into the word puzzle — which you can also just straight-up solve if you are good at that sort of thing. The game is fun in that addicting Candy Crush way, although not very hard. I assume this is part of the journey, considering that achieving these wisdoms shouldn't be that hard. Oprah wants you to get spiritual! It shouldn't be that difficult!
Swiping is a soothing task, Bold Moves knows this. I'm rewarded with sunflowers, butterflies and other icons that remind me of Dolly Parton and Disney movies to help me along my way to solving the puzzle. Bold Moves also takes place against a cartoon backdrop — snow-tipped mountains appear along a purple skyline, below is a green forrest and field of wildflowers. When someone tells you to close your eyes and picture the most relaxing scene, well, this is it.
And Oprah's not just inspiring; she's a genius. When you "unlock" the sayings on Bold Moves, the app gives you the option to share them — as tweets, as texts and, most importantly, on Instagram. Because you know where sharing inspiring quotes and memes really does well? Yes: Instagram.
I mean just look at how nice this looks on the 'gram: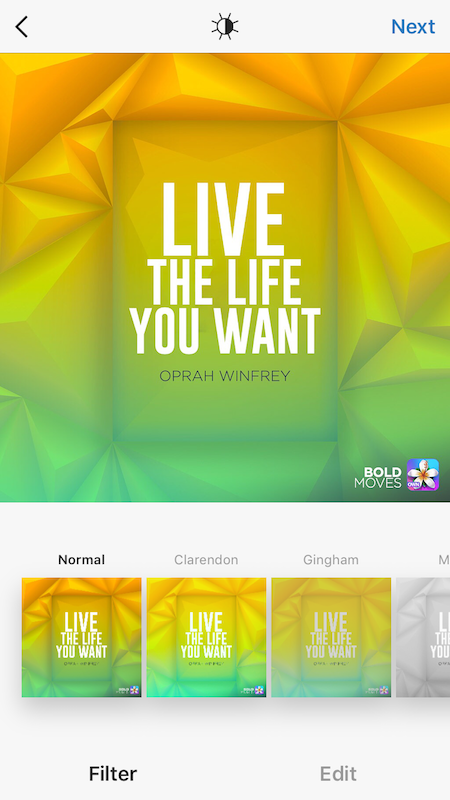 Oprah knows that content isn't just about self-soothing; it's about showing your self to the world as one that is enlightened. What good is it to me to have Oprah-isms at my disposal if I can't share them with the world — revealing that I, like Oprah, am an enlightened person? As they always say: What you share on the internet is how you perceive yourself to be, not really who you actually are.
Thank you, Oprah. I am enlightened and everyone knows it.