Memes — those pervasive and oddly valid forms of social commentary — have very much come to reflect the feelings of society as a whole. When the memes are happy, we're all happy; when the memes are sad, we're all sad; and when the memes are downright insane… well, so are the rest of us.
Below, you'll find every meme we covered during this tumultuous year — and why we thought a bunch of badly photoshopped pictures of a frog were important enough to warrant a 5,000-word think piece.

In August, horrified Democrats took to Twitter to point out what would happen if Obama had ever behaved the way Trump does. MEL Staff Writer Miles Klee discussed how the memeification of this concept ultimately helped us get over meaningless conjecture — like how Hillary or Bernie could theoretically have won the election — and start dealing with the terrible reality instead.
During the course of last year's election, Pepe the Frog — a once-innocent cartoon character turned meme — was transformed into a symbol of hate by neo-Nazis and the alt-right. Klee dove into the recently-published xenophobic children's book written by the assistant principal of a Texas middle school about the notorious amphibian to prove that, as effective as it was online, it was just baffling in IRL.
After the death of activist Heather Heyer in Charlottesville, a Facebook group devoted entirely to the creation of memes about hit 1990s sitcom Seinfeld saw its members turn on each other, after some began posting jokes about her murder. And so, Klee found that even the laughs of Seinfeld rest on a faultline between the hard left and the hard right.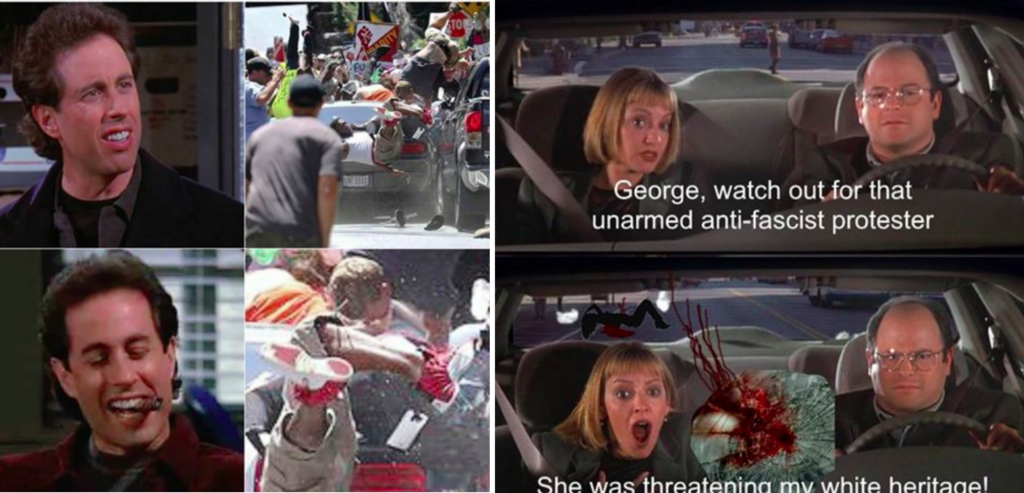 Twitter personality Childish Sadbino uses the power of memes to criticize dudes who are obsessed with not "seeming gay." MEL Contributing Writer Tierney Finster explained how this meme is a lovely tribute to how roastable toxic masculinity really is.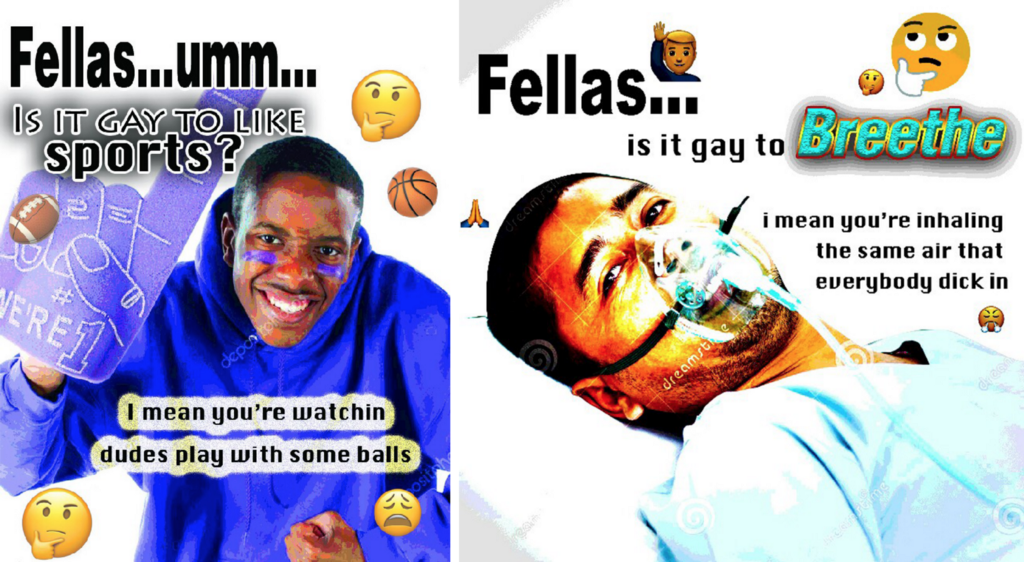 As the the investigation into the Trump campaign's ties with Russia began to pick up steam, Reddit user DragonSandman created a subreddit dedicated to dank memes of Robert Mueller, the man selected to head said investigation. MEL Staff Writer John McDermott later explored the subreddit as both a meaningless distraction and an anti-Trump tool.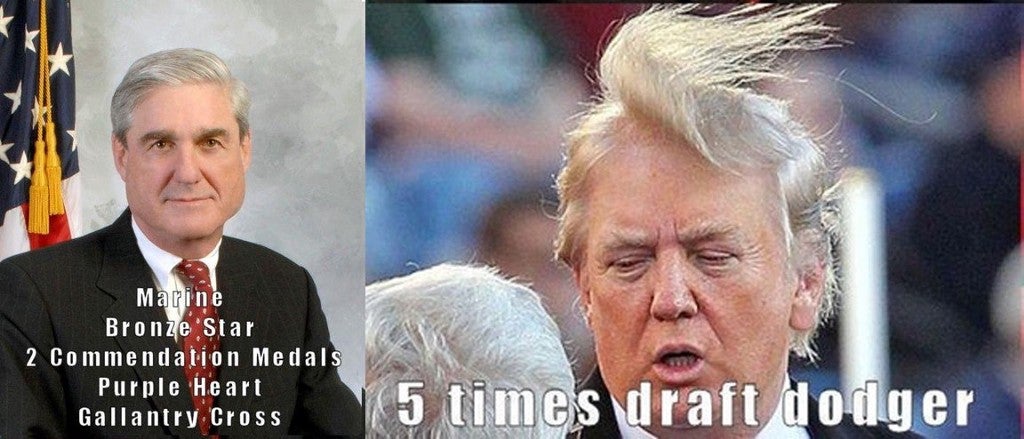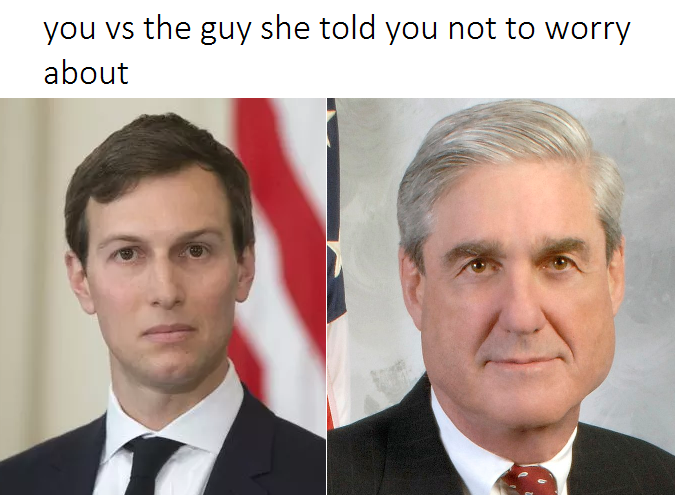 A couple of months ago, Julian Assange let Twitter in on what he called a "male secret" about fake male feminists (and how to recognize them). Klee broke down Assange's 280-character dumbassery, then analyzed the "male secret" meme many used to satirize his tweet.
Upon the one-year anniversary of Donald Trump's election victory, Twitter went full meme to capture what political stress is doing to their previously youthful faces. Klee illustrated how this meme stemmed from a president who makes every day wear like a week, and this whole year like a dark, brutal, medieval century.