Plenty of internet lists will advise you on which are the ideal movies to see on a first date — a sign that, even in our modern-day Netflix-and-chill era, many still rely on a film to help break the ice. But not many movies are themselves about the experience of going on a first date, which makes Richard Tanne's Southside With You even more novel: This fictionalized romantic drama imagines the first time President Barack Obama and FLOTUS Michelle (then Michelle Robinson) went out — they were in their 20s. (Damn, imagine Sasha and Malia watching this one day.)
It's no Dave, but it's not often we get a film about a president who is still holding office. In honor of the occasion and the film, which opens this weekend, here are five more good movies about first dates. Each takes place over the course of about a day, and each captures the nervousness and excitement of taking a chance on love.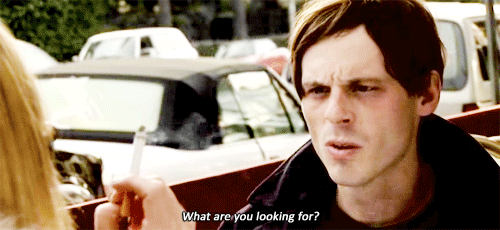 In Search of a Midnight Kiss (2007)
In Search of a Midnight Kiss brings together two common anxieties: the awkwardness of internet dating and the FOMO that comes from trying to find something sufficiently cool to do on New Year's Eve. Writer-director Alex Holdridge casts Scoot McNairy as Wilson, a 20-something Los Angeles transplant who's completely depressed and alone on December 31st. With the encouragement of a friend, he meets up with a woman (Sara Simmonds) after posting a Craigslist ad, but she quickly informs him that she's seeking a suitable man to kiss at midnight — if he's boring, she'll drop him and go looking for someone else. Shot in black-and-white and turning downtown L.A. into a romantic backdrop, Midnight Kiss was one of the first starring roles for McNairy, a charmingly understated actor who's since appeared in Argo and Batman v Superman. But the film is lit up by Simmonds as the mysterious, alluring Vivian, who fetchingly interrogates Wilson as they walk around the city. This is a date movie about finding someone who can help you unlock the problems that seem to keep holding you back.

In Search of a Midnight Kiss is not available online, but you can (and should!) buy it on DVD here.
Medicine for Melancholy (2008)
Writer-director Barry Jenkins' debut is a beaut. Medicine for Melancholy stars former Daily Show correspondent Wyatt Cenac as Micah, a too-cool-for-school San Francisco dude who wakes up in bed with Joanne (Tracey Heggins). They hooked up last night at a party, but they were both really drunk, and now neither of them can remember many of the details — let alone the other person's name. And so, these two strangers get to know one another, their budding interest complicated by the fact that she's got a boyfriend. If Midnight Kiss is partly a paean to Los Angeles, Medicine for Melancholy captures the striking urban landscape of San Francisco and its multicultural energy. As a result, this nervous love story has a greater cultural context beyond the simple meet-cute premise.
Certified Copy (2010)
To classify Certified Copy as a first-date movie is tricky because, well, it's not that easy to explain precisely what happens in this enigmatic drama. Juliette Binoche plays an unnamed antiques dealer who agrees to accompany a writer, James (William Shimell), on a day tour of Tuscany. Although they've never met, an odd thing happens after a local café owner assumes that they're married: The two characters go from having get-to-know-you conversations to adopting a familiar intimacy, as if they actually are a longtime married couple. So, what's going on: Are they play-acting, or do they really know each other? That unanswered question makes this deeply ambiguous film from recently deceased writer-director Abbas Kiarostami endlessly intriguing, examining the mysteries and terror of opening yourself up to another person.
Sunday (1997)
Another kind of mistaken identity highlights this forgotten gem, which won Sundance's Grand Jury Prize, an award that's more recently gone to films such as Whiplash and The Birth of a Nation. Sunday concerns the unlikely meeting of a homeless man (David Suchet) and an actress (Lisa Harrow) who incorrectly believes he's a director she met years earlier. Embarrassed to correct the woman, the homeless man spends a day with the actress, happy to have a respite from his harsh real life. Directed and co-written by Jonathan Nossiter, Sunday is both romantic and melancholy — illustrating the deception and self-delusion we're willing to go through in order to find a little happiness.
Sadly appropriate for a film that itself is about the dangers of slipping through the cracks, Sunday isn't available for purchase on Amazon Video or iTunes, but it's on DVD and well worth discovering.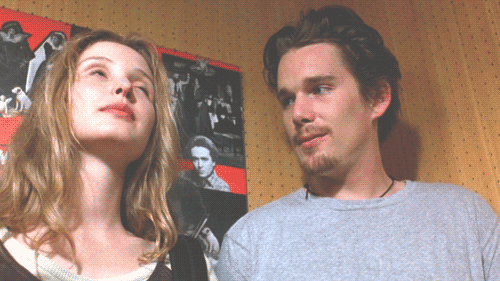 Before Sunrise (1995)
He meets her on a train in Europe, and he convinces her to depart with him when they stop in Vienna. It's impetuous, but she's charmed by the guy, so why not? And so director Richard Linklater began an odyssey that started with Before Sunrise and continued with Before Sunset and Before Midnight, charting the love story of Jesse (Ethan Hawke) and Céline (Julie Delpy) over 15 years. Each film in the trilogy has its own considerable merits, but Before Sunrise deftly illustrates the electricity of a first date: How honest should I be? Does this person actually like me? Is everything I'm saying stupid? There's something impossibly, poignantly romantic about the film's premise, and Linklater and his actors milk it for every emotional drop, leading to an ending that's just about perfect — although, miraculously, he found a way to extend these characters' amour for two more sublime films.