barber
And, while we're at it, what do topiary artists, ice sculptors and dog groomers think of the character's skills?
Working from home is allowing normally clean-cut dudes to safely experiment with long hair for the first time. And suddenly, the Biebs is our guiding light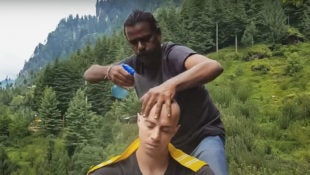 Baba Sen's head-massage skills brought success to the white YouTubers who filmed him. Then he died in debt. What do we owe him?