Last Sunday's Game of Thrones season premiere showed brother-sister duo Jaime and Cersei Lannister settling the differences in their fraught relationship, setting up the opportunity for some brother-on-sister boning action later in the season.
For the uninitiated, Jaime and Cersei are the heir and heiress to the Lannister throne, one of the most powerful kingdoms in the show's fictional universe. And they also fuck each other and have a litter of ill-begotten progeny, arguably making them the world's most (in)famous incest couple. Much like on Earth, however, incest is largely frowned upon in the mythical realm of Westeros. In the very first episode, Jaime throws a young lad to his death after the boy witnesses him banging his sister doggy-style in a castle tower, just to protect their dirty secret.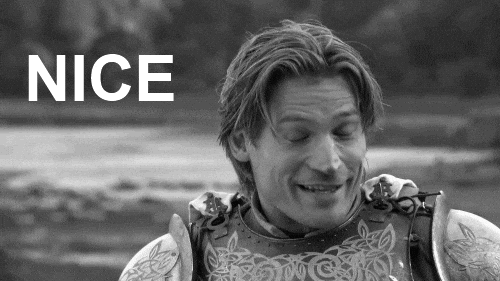 But if we can trust the internet (and when has it ever given us reason not to), then incest fantasies are far more common than many would think. Like, a lot more, according to searches conducted on Google and PornHub.
"Of the top 100 searches by men on PornHub, one of the most popular porn sites, 16 are for incest-themed videos," Seth Stephens-Davidowitz writes in his new book Everybody Lies.
This isn't just porn about a boy getting seduced by his cougar stepmom while dad's away on a business trip, or two horny pubescent stepsiblings dabbling in some forbidden pleasure, either. People really enjoy watching incest porn in the truest sense of the term. To wit, about half of all incest porn is between characters who are blood relatives, Stephens-Davidowitz says.
The most popular incest porn-related search terms include "brother and sister," "step mom fucks son," "mom and son," "mom fucks son" and "real brother and sister," according to Stephens-Davidowitz.
From Everybody Lies:
"The plurality of male incestuous searches are for scenes featuring mothers and sons. And women? Nine of the top hundred searches by women on PornHub are for incest-themed videos, and they feature similar imagery — though with the gender of any parent and child who is mentioned usually reversed. Thus the plurality of incestuous searches made by women are for scenes featuring fathers and daughters."
The knee-jerk reaction is to dismiss incest porn as merely a premise — a trope that people readily ignore and is entirely detached from their enjoyment of the sex being depicted. Every porn backstory is just some ham-fisted excuse to get people boning anyway, and as long as you fast-forward through the dialogue at beginning and ignore the "Dad fucks daughter on her wedding day!!" chyron, incest porn isn't markedly different from any other porn genre.
But that doesn't answer the question of why incest enters the equation in the first place, let alone why people actively seek it out.
Cross-referencing PornHub data against Google searches suggests people indeed have a latent desire to have sex with their family members, both step- and blood-related. Of all the searches that begin, "I want to have sex with my …", 75 percent end with a word indicating a family member, such as "brother" or "sister," according to Everybody Lies. The most common way to complete this search is with "mom."
"I thought [the interest in incest porn] was just because people want to watch the most taboo stuff possible," Stephens-Davidowitz writes via email. "But then I saw a large percent of searches with the phrase 'I want to have sex with' on Google are for family members. So now I think a large number of people have incestual fantasies."
Somewhere, Sigmund Freud smugly smokes his pipe and laughs at the generations of haters who attempted to discredit the Oedipus complex.
Perhaps this isn't surprising considering "daddy," once restrained to confines of father-child sexual roleplay, has crossed into the mainstream lexicon as a way to describe anyone who possesses the positive characteristics we associate with fatherhood, such as confidence, compassion, assertiveness and power.
That said, PornHub actually discourages its users from watching incest porn that depicts a blood relationship between the characters — i.e., the site doesn't recognize "incest" as a search term, nor does it use the term in its communications. This's probably because "incest" is on the porn industry's so-called Cambria List of self-imposed regulations — subjects and images so taboo that industry players tacitly agree not to shoot them.
Instead, PornHub prefers the term "step-related content" (as in step-family member) — a category that's wildly popular. In 2016, "step mom" and "step sister" were the first and third most popular searched terms on the site.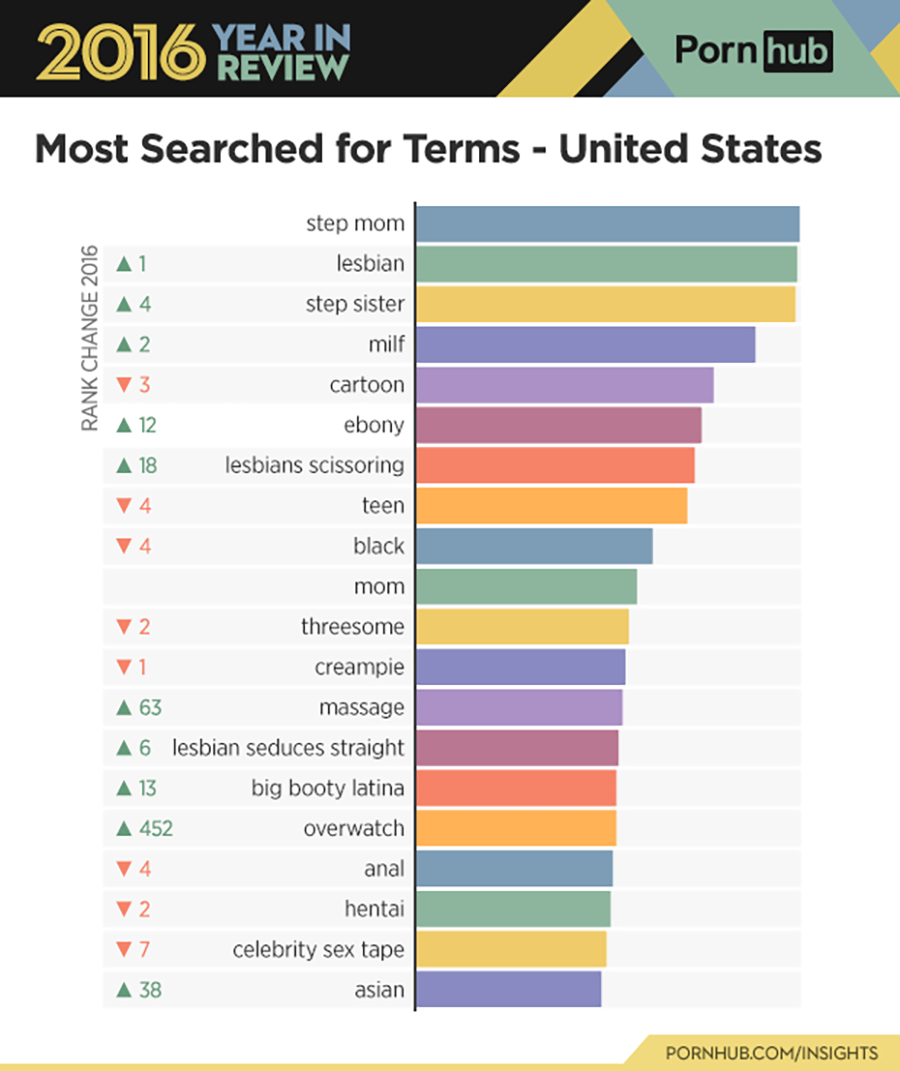 "There's generally a huge disconnect between the porn people watch and how we usually talk about sexual desire. That's because people lie about sex," Stephens-Davidowitz explains. "Also, it's possible porn has created desires in people they didn't know they had."
Oscar Wilde once said: "Man is least himself when he talks in his own person. Give him a mask, and he will tell you the truth." Stephens-Davidowitz' book is based on the same premise, albeit with a modern bent. Under the cloak of the internet, people reveal their true natures. And our true nature is harboring secret incest fantasies.
Enjoy your next family get-together.