Tindra Frost didn't know she was Iceland's first porn star until she saw herself splashed across news websites in her home country back in 2012. The articles were written in Icelandic and are now unavailable online, but Frost says the tabloids used their usual bullshit porn lexicon — words like "salacious" were common — and hounded her for comment. "They tried to turn it into shocking tabloid news," she tells me. "In fact, some of the local journalists even got pretty threatening when I wouldn't respond to their requests." Others doxxed her, publishing her face, real name and date of birth for all to see. 
Although distressing at the time, Frost, now 30, can finally speak easily about her early years in porn, opening up about everything from erotic hypnosis to the changing face of sex work. It's been almost a decade since she launched her career, and the landscape of porn has evolved irreversibly since she first dipped her toes in. Prior to her 2012 debut, little was known about Iceland's porn scene — all you got were lengthy histories of its paradoxical porn censorship. But today, Frost and a small number of other Icelandic creators make a living on sites like OnlyFans and various video-clip stores, spreading their content across different platforms as they hack away at the country's long-stigmatized sex work industry. 
Described online as a "busty brunette," Frost has an infectious smile and hazel eyes, lined lightly with black liner for our call. Taking a long sip from a Venti Starbucks coffee, she tells me her story begins in Reykjavik, where she was born and raised by "pretty liberal" parents. "Although Reykjavik is a capital city, I always say it's very small and uniform," she says. "I never saw myself living that conveyor belt lifestyle where you grow up, get married and pop out a few kids." Strong-willed from a young age, she seized an opportunity in her mid-teens to go to Scotland, where she lived with her aunt for a few years before later moving to London.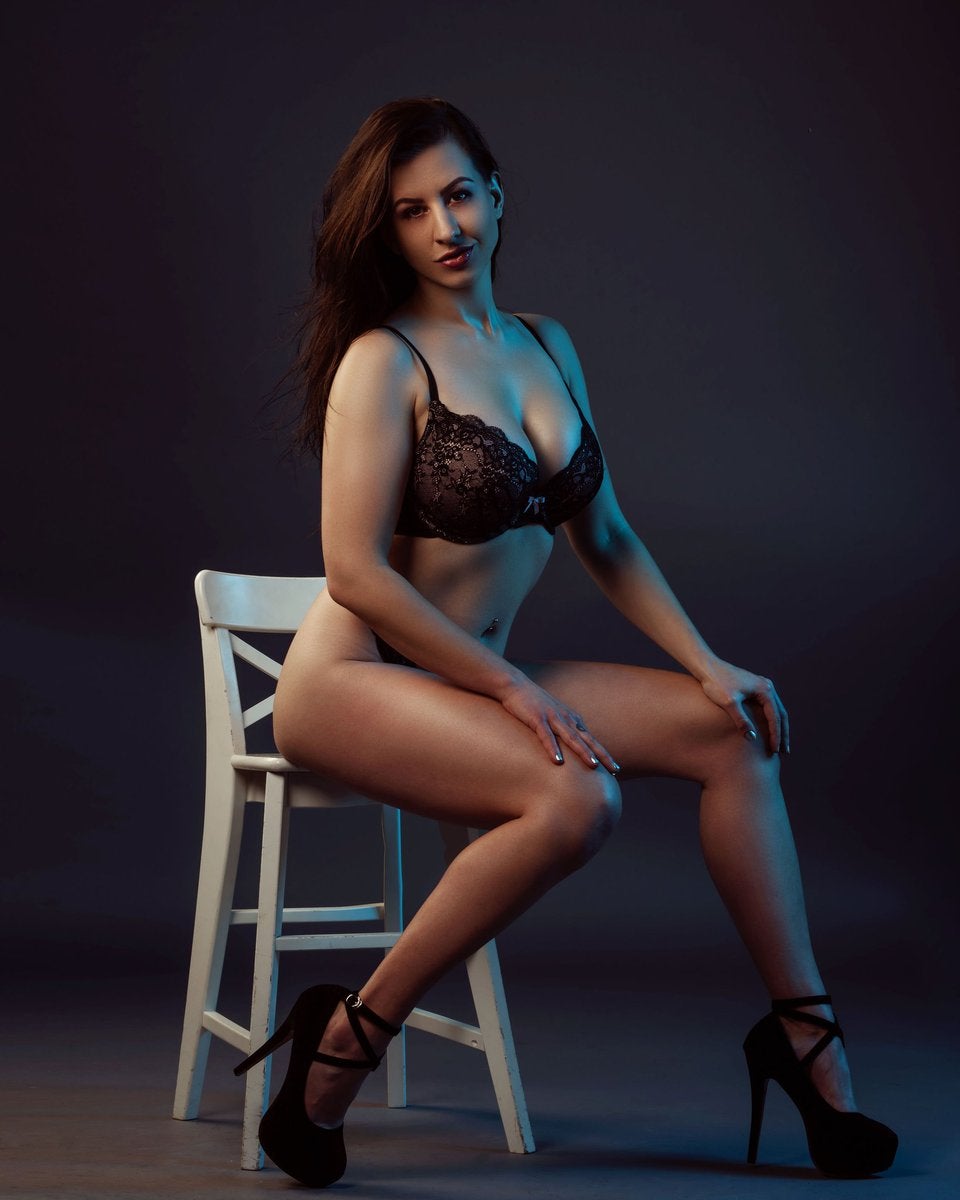 It was in the British capital that Frost met a young woman who became the catalyst for her entry into porn. Then 21, Frost, a self-described exhibitionist, was intrigued by the sound of a late-night, U.K.-based channel called Babestation, a wildly popular, wildly horny late-night TV stream where viewers called in to interact with said babes. The aforementioned friend shared tales from her life on set, and Frost recalls the thrill of excitement she felt at the prospect of being topless on air. "The thought of me being from tiny little Iceland and then suddenly being on national television — that's my kink!" she jokes. 
It was 2012 when Frost became a resident TV babe. "I used to down four Red Bulls a day," she recalls, shuddering at the memory of the late-night shifts. "I would get there at 8 p.m., we'd be on-screen at 9 p.m. and then the tits came out at 10 p.m.!" There were nudity rules — no full-frontal, soft-core only — but Frost would chat and flirt with boned-up viewers until dawn, though the tits had to be away by 5 a.m. due to watershed TV rules.
There were other rules, too, though some were infuriatingly vague. "Not getting your genitals out is fair enough, but sometimes they would say things like, 'Your face is too aggressive, you're speaking too fast,'" she recalls. Despite these minor, petty complaints, the channel offered regular shifts and regular income — unlike the porn industry, which generally rolls on a shoot-to-shoot basis and is made up largely of freelance contractors. 
Naturally, viewers were intrigued by her accent — despite leaving the country in her teens, there's still an Icelandic lilt to her tone. Initially, she remained tight-lipped about her heritage, and could usually pass as being "Swedish, Welsh or, you know, just one of the Nordic countries," so she kept it to herself. Frost wasn't out as a sex worker to her parents back then, and wanted the chance to tell them on her own terms. But just days before she was due to fly out and break the news, her mom snooped her social media accounts and beat her to the punch. 
Frost remembers heading for a quick break at work, then seeing a flurry of texts from her mom and feeling an immediate, gut-wrenching knot in her stomach. Nevertheless, she had to resume her duties as a babe and "look alive," all the while panicking at the thought of her parents' reactions. Things may be changing slowly — "Everyone and their mother has an OnlyFans," jokes Frost — but especially in 2012, there were very few positive, realistic portrayals of sex workers in the media, or anywhere else. "I knew in my head that whatever they were imagining was so much worse than what was actually happening," she explains. "I worried they'd think I was doing this out of desperation, that I was being forced."
Of course, Frost didn't see it that way at all. In her eyes, she was simply a horny exhibitionist being paid good money to get her jugs out on live television.
Shortly afterward, the Icelandic press came knocking, scandalized that a local had made it big in porn. Despite a progressive reputation, the country's law on sex work follows the harmful Nordic Model, which takes a so-called "feminist" approach by criminalizing clients. Various case studies have found this legal approach doesn't keep sex workers safe; instead, it gives clients the upper hand (they can use the threat of criminalization to haggle down rates, argue against screening processes and strong-arm sex workers into shady, undercover meeting places) and creates a fear-based culture ultimately intended to eradicate sex work full stop. Instead, activists have long argued for full decriminalization of the industry, a wildly successful strategy adopted by New Zealand in 2003. "There's this sense that the Nordic model is feminist, because the feeling in Iceland is that sex workers are victims," Frost explains. "They like to see that there's a perpetrator — the man — and the victim — the woman."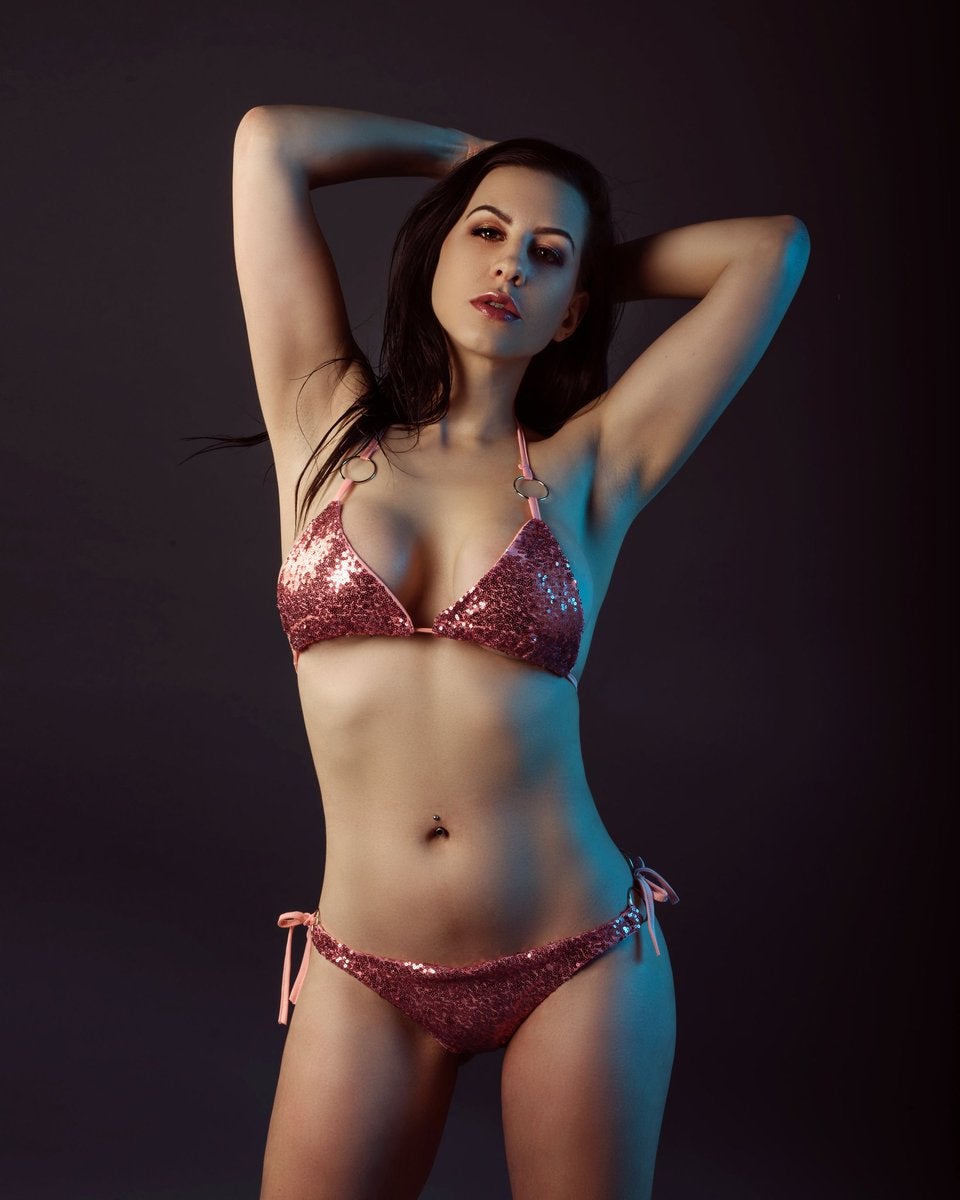 This might seem at odds with press reports of Iceland's "liberal casual sex culture." But seemingly, this ethos doesn't extend to sex workers. "I wouldn't say it's hornier than any other country, but there is less shame around sex," says Frost, who praises the country's comprehensive sex-ed curriculum. This curriculum made headlines in 2013, when it mandated the viewing of a sex-ed porn film whose title loosely translates to "Get Some Yes." The archived clip, which seems basically impossible to find online, might seem pro-porn in theory, but an interview with its director highlights it was made to oppose the content of porn and the messages it sends about "normal" sex. In fact, Iceland is actually the only Western country to outlaw porn. 
"The ban isn't really enforced, and it's seemingly very weak," Frost explains. "My Icelandic isn't what it used to be, but I read the law and it basically says you can't distribute anything which would 'make people feel uncomfortable' — which obviously, if you're religious, porn would." The legislation is rooted in what she describes as an "outdated form of feminism" — in fact, it's so old-school that the wording of the law opens with "anyone who prints porn." Admittedly, it's pretty vague legislation, but it's emblematic of the country's wider stance on sex work.
There are pockets of Iceland fighting to push laws in a more sex work-friendly direction, though. Reykjavik-based publication The Grapevine is famously progressive in its views, and has long advocated for full decriminalization. And in 2016, one of Iceland's main workers' unions teamed up with sex work organizers to create a sex worker-led chapter, which has also campaigned tirelessly to get porn legalized. 
But despite these challenges, Frost says there are a growing number of Icelandic creators on sites like OnlyFans, probably because the country's anti-porn laws aren't strictly enforced. "I've never heard of anyone being arrested [for porn]," she says. "There don't seem to be any repercussions from them filming in Iceland." Yet, there's never been a "big porn production company" there, and Frost says most residents of Iceland simply try to brush sex work under the rug. "Because it's a very small country, people treat porn like this thing that they don't have to deal with," she explains. 
It's been a tumultuous ride, but Frost now claims her Icelandic heritage as a kind of "fuck you" to the country's press. "Especially when the first stories came out, I was shamed by the media so much," she says. "I was like, 'Right, now I'm gonna really shove this in your face!'" Thus, her rebellious "Viking Princess" persona — the alias she currently uses to create content — was born.
Despite not having lived in Iceland for well over a decade, Frost still gets nervous having her "real name out there." As a result, she rarely visits despite having younger siblings and family in the country. After a few years of working her way up the ladder of the porn industry — largely through collaborations with other models and building a fanbase on cam sites — Frost moved to Canada in 2018. There, she focuses on her OnlyFans and makes a few trips back to Europe to shoot for studios. She has, however, become an inspiration of sorts to the ever-increasing cohort of OnlyFans stars in Iceland.
"Even in Iceland, things are starting to change," she says of the porn landscape there. "When I started, I knew there were some girls doing cam shows, but it was the case of them using VPNs and geo-blockers to avoid being sued or recognized." The local press, too, she says is "now definitely a lot more positive than it used to be."
So while she might call herself the Viking Princess, she's as much a pioneer as royalty.