The Oscars are Sunday, and one of the big mysteries going into the ceremony is, what will win Best Picture: the feel-good sleeper CODA or the acclaimed frontrunner The Power of the Dog? It will come down to the Academy's method for selecting the industry's top prize, which isn't as straightforward as you might think.
This year, there are 10 nominees, and each voting member submits a ranked list. But it's not as simple as counting up which movie gets the most No. 1 votes. Because the Academy uses what's referred to as a preferential ballot, there's no winner until one movie ends up first on a majority of the ballots — and if that doesn't happen in the first round, there's a somewhat complicated process that then takes place to find a winner. Essentially, the film with the fewest No. 1 votes is eliminated, and all those ballots are then assigned to the voters' No. 2 pick. If there's still no winner after that round… Okay, is this getting confusing? Don't worry: The Academy recently put together an explainer video that goes through all of it really clearly.
Makes sense, right? But here's the thing: To better illustrate how the process works, the Academy in its video created 10 fake films (accompanied by fake posters) — and now I can't stop thinking about these movies. There are no plot descriptions or actors mentioned — just a title and a poster. What would these movies be about if they existed? And which one would be the best?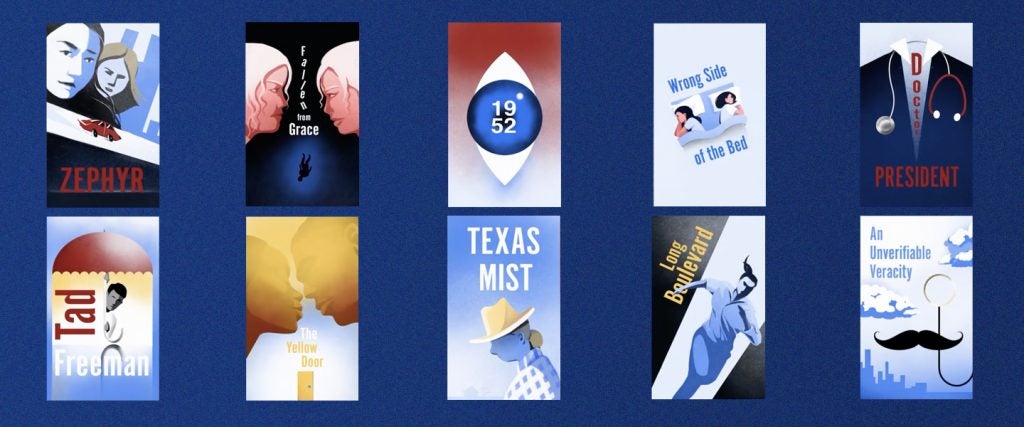 Ladies and gentlemen, there's only one way to find out. Below, I rank these 10 made-up movies, and take a stab at their storylines based on the poster. I'm confident my utterly fake films are all better than some actual Best Picture nominees, like Don't Look Up.
10) Doctor President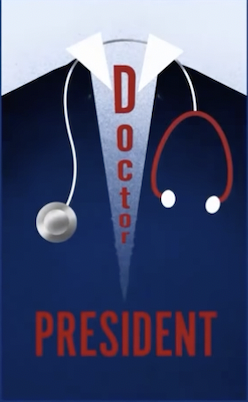 As everyone else has said, Doctor President would have been infinitely more interesting if, instead of being the story of a idealistic small-town physician (Ryan Reynolds) who makes an improbable run to the White House, it had focused on a female character, demonstrating the gender inequality both in the working world and in politics. Nonetheless, Academy voters flipped for Reynolds' change-of-pace role, although I found this crowd-pleasing comedy-drama to be infinitely lame. And that tagline — "He's helped heal his patients … now he'll mend our broken democracy" — was just the worst. Seriously, Jon Stewart needs to stop making movies.
9) Zephyr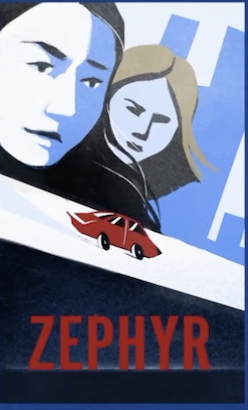 I wasn't as high on this indie drama as others were, but I appreciated its realistic look at how ordinary people have to turn to crime in order to make ends meet. A tale of female friendship and a gripping examination of this country's failed War on Drugs, Zephyr ends up being a little formulaic, focusing more on its privileged main characters than the addicts who become their loyal customers. Still, this is some of the best work Nicole Kidman has done in forever — you instantly buy her as a divorced mother of two with nothing to lose and a tank full of gas. And it's great to see Alana Haim continue to grow as an actress after Licorice Pizza.
8) Tad Freeman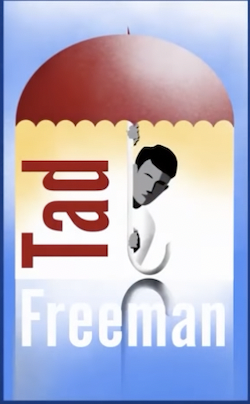 The little movie that could, Tad Freeman snuck up on people, its modest saga about the titular umbrella repairman who can magically see his clients' futures proving to be heartwarming during a time when we could all use a little pick-me-up. This British charmer, starring Michael Fassbender, far warmer and more cuddly than we're used to from him, appealed to fans of Being There and Amélie, although its forced love story and terribly fake rainstorm effects sequences ended up waterlogging the movie's second half. I'm not looking forward to the Broadway musical that's in the works.
7) Fallen From Grace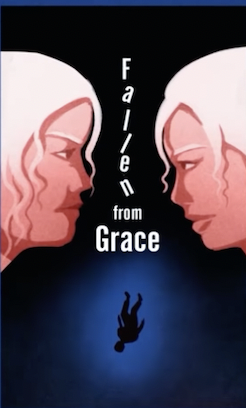 Every once in a while, Hollywood pumps out a movie about female frenemies — Single White Female, A Simple Favor — but none of them has been as elegant or unnerving as Fallen From Grace, which starred Anne Hathaway as Lisa, who becomes enamored with her next-door neighbor Grace (Charlize Theron), a stylish dresser and brilliant academic. But mysteriously one day, Grace starts ghosting her new BFF. What's happened? Simultaneously a deft character study and a tense psychological thriller, Fallen From Grace shows how genre movies can still be done right. You'll never forget the sight of that body plunging to the street below.
6) Long Boulevard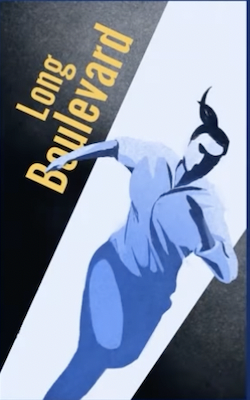 A law-abiding citizen wrongly accused, a society that too often maginalizes women: Long Boulevard is an action-thriller about a single mom and scientist who, after being framed for a colleague's murder, must go on the lam while trying to clear her name. This sorta remake of The Fugitive goes a long way on Sandra Bullock's gritty performance, turning her character's quest for justice into an allegory for all the ways that women aren't believed. I do think the three-hour running time is a bit much, though — nobody needed a Boulevard that long.
5) 1952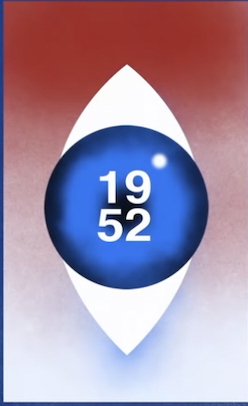 No one knew what Denis Villeneuve would do after completing his multi-part Dune, but his follow-up — a retro sci-fi drama — didn't disappoint. A critique of conversative 1950s America, 1952 has a little bit of everything: mind control, extra-terrestrials, authoritarian governments. This alternate history, in which the men of a quiet suburban community are replaced by alien clones, comments on the Cold War paranoia of the sci-fi films of the period while doubling as an examination of toxic masculinity. I just really hope Villeneuve isn't serious about a sequel: Does anyone really need a 1953?
4) Texas Mist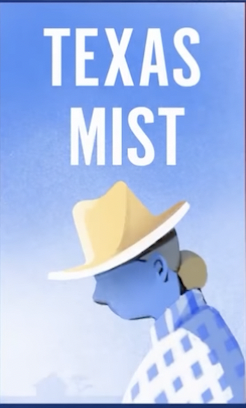 A movie about a female cowboy? Better believe it: Texas Mist upends gender norms in its portrait of Katherine, a city slicker who inherits her estranged father's Lone Star State ranch, discovering that the empty landscape and noble animals are exactly what this high-powered executive needed to get a new lease on life. The swerve halfway through to a thriller — can Katherine protect her homestead from creditors and a local gang? — isn't always convincing, but I'm glad to see Nomadland Oscar-winner Chloé Zhao returning to her roots after the disappointing Eternals.
3) An Unverifiable Veracity
The snootiest film in this year's race, this droll comedy-drama follows lovably awkward New Yorker fact-checker Clifton, whose quest to verify a statement in an article leads him on a surreal odyssey — one that will send him across continents in search of an answer that may never come. At first, I wasn't sure if I wanted to see Jared Leto in another chameleonic role — and I'm not sure we needed him to look like the Pringles man — but he won me over by the end. The movie may prove too highbrow for the Academy, but what I know for sure is that An Unverifiable Veracity is the Wes Anderson-iest movie Wes Anderson has ever made.
2) Wrong Side of the Bed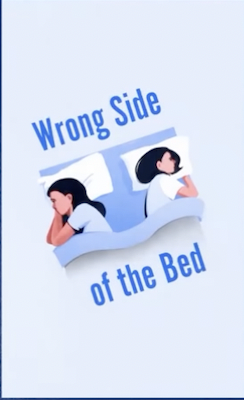 This wrenching, sensitive drama about a gay couple having trouble conceiving was the surprise hit of the Sundance Film Festival, and it's just been picking up steam ever since. Not surprisingly, the usual killjoys have protested the subject matter — Fox News, Sam Elliott — but few movies this year were as emotional (and surprisingly funny) as Wrong Side of the Bed. First-time filmmaker Mandy Jones' low-budget indie debut sure is something special — which is why it's a shame (although not surprising) that she's just signed up to direct a Star Wars sequel.
1) The Yellow Door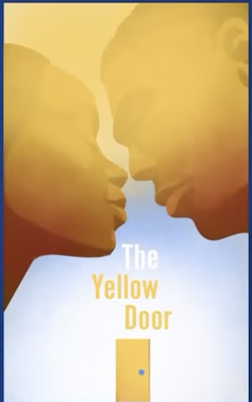 Based on the Pulitzer Prize-winning play, The Yellow Door tells a measured, ultimately devastating love story about a young couple, observed over the span of decades, whose first apartment had a yellow door. What starts as an amusing curiosity — seriously, why is the door that bright, garish yellow? — becomes a metaphor for the power of first love and the way that our memories play tricks on us. (Was the door really as yellow as they imagined?) I wish the old-age makeup they put on the actors for the finale didn't look so bad, but this tale of racism, economic inequality and romantic commitment is absolutely haunting. It's so great that there's no way it'll win Best Picture.