I gotta start this story by saying I'm a terrible basketball player. To say that as a grown man is monumental, because 14-year-old Reek thought he'd be an eight-time All-Star by the time he was 30. But I got cut from three junior varsity tryouts in a row — damn right, JV even in my junior year — and realized my body would never be coordinated enough to do the plays I saw in my head. But I love the game, and I still play on occasion to stay in shape.
So on Wednesday night, my friend Nick and I decided last-minute to join a pickup game at the L.A. Fitness on Hollywood Boulevard. As soon as we arrived, we noticed there were some really tall dudes ballin' out on the court. Someone on the sidelines said one of the guys played on the Bulls' current roster. It was 6-foot-5, 225-pound Rawle Alkins, Chicago's new shooting guard, recently traded from the Raptors.
I instantly got scared. Usually, when you get runs with a couple of real ballers, they treat every possession like it's the NBA Finals. Plus, when other players can tell I can't shoot or dribble, they don't wanna pick me up. But tonight, the basketball gods saw fit for me to ball up, and that's what I did.
We were winning at first. I played solid defense: calling out screens, jumping in passing lanes and keeping my man in front of me. On offense, though, I was a non-factor. Mainly, I'd set screens and crash the boards. Alkins was good. He made difficult shots and some amazing crossovers — but thankfully, my boy Nick did a good job of guarding him.
Inevitably, though, Alkins and his guys caught up. It was a close game. We were up by one, about to go for the win, and I turned over the ball two possessions in a row. I was feeling anxious. I wanted to prove my worth.
So I did the unthinkable.
Cut to Alkins. He stood at the top of the key and came charging for the lane. My first instinct was that he was gonna lay it up, so I ran in to contest it. Once he jumped, though, it became clear he had no intention to lay it up.
The sheer impact of wind coming off his body as he wound up caused me to curl my arms back. No way would I be strong enough to block it — he'd take my arm with him to the rim.
His knee rammed into my side. I instantly bruised.
The only sound louder than the slam was the oooohs and awwwws from the crowd.
I looked over to see who watched Alkins posterize me: two super-sexy Instagram-model types. Shit was bad.
The dunk tied up the game. I was definitely shooketh. That slam not only took my soul, it took the wind out of the team's sails. We missed a few buckets, and they grabbed the rebound and knocked down a game-winning two-pointer.
After the game ended, all my teammates got congratulations. I sat quiet in the corner drinking my overpriced protein shake. I had to look up the dude, of course, and I found out Alkins is only 21. You know how bad it is to get yammed on by somebody who never experienced dial-up internet? It's like getting dunked on by your little brother.
On the drive home, all I could think was, Well, at least no one recorded it.
Oh, was I wrong.
Later that night, Nick sent me Alkins' Instagram story — featuring three different angles of the aerial assault, all with different filters and the hashtag #SAVAGELIFE. There I was, posterized, obliterated, for all of NBA Instagram to see.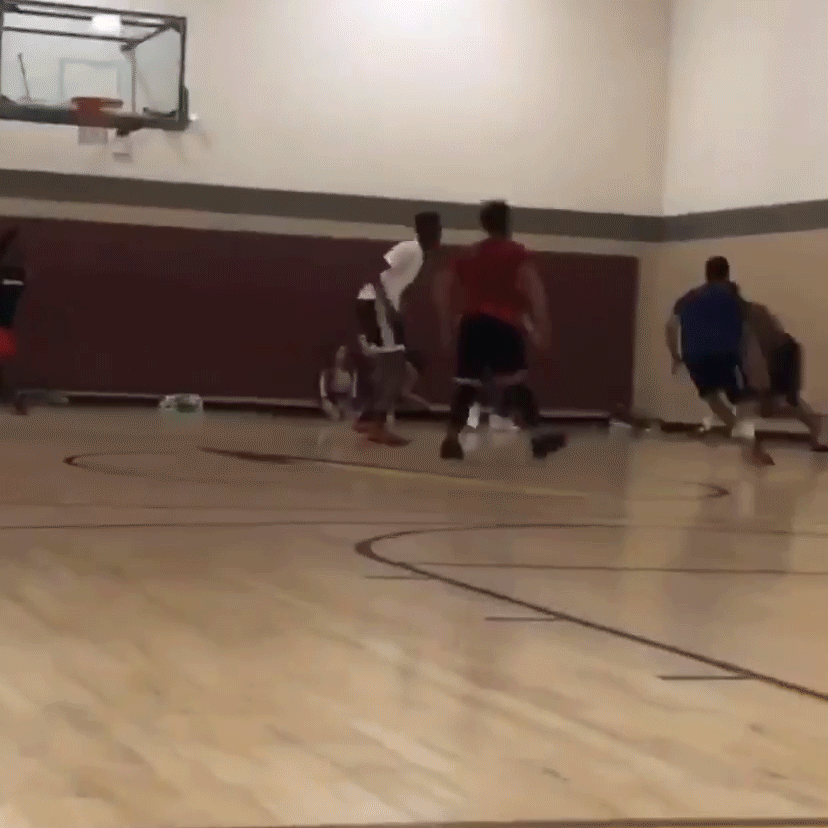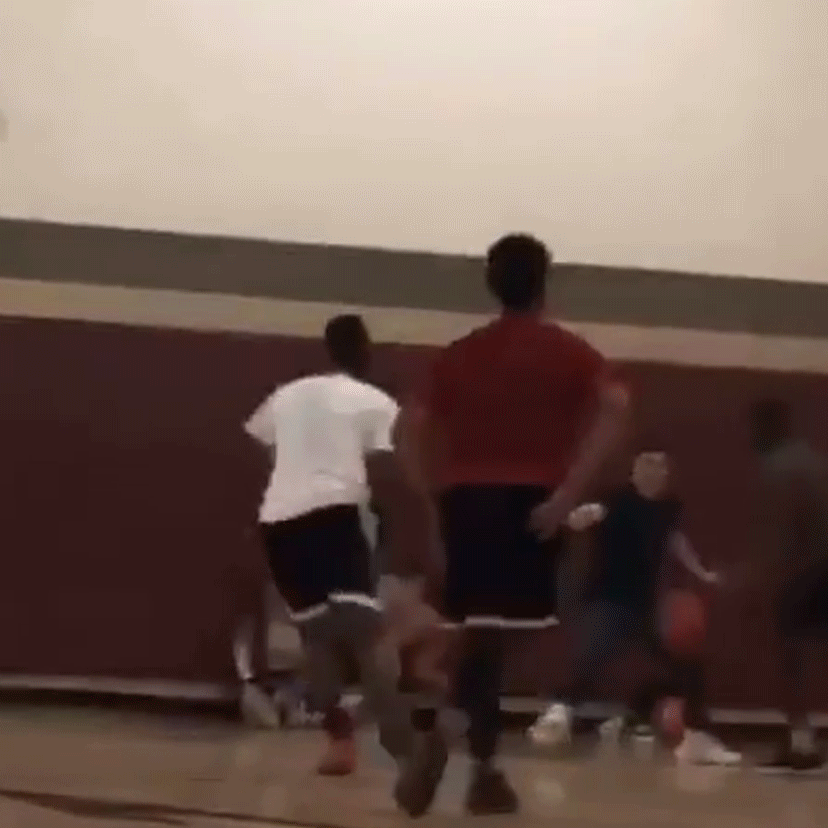 Naturally, as a journalist, I had to reach out to Alkins for comment. But then he dunked on me again: He posted my DM to his Insta story with "Only in L.A." and a facepalm emoji.