My feet are a fucking mess. Washing them typically entails marching in place in sudsy water and hoping for the best. Consequently, I've had athlete's foot on my left pinky toe since the Clinton administration. Worst of all, every couple of years toward the end of summer, a shell of thick, hardened skin over my heel begins to crack. I'll inevitably pick it off. That's how cracks go away, I reason, while ignoring malevolent bacteria lodged in my not-routinely-clipped fingernails. Naturally, crippling infections ensue.
Like me, three out of four Americans will have foot pain at some point in their life according to Glenn Gastwirth, director of the American Podiatric Medical Association. While women's foot problems typically stem from abusive shoes — high heels and pointy pumps — men's issues are almost always a matter of neglect.
Thirty-nine, though, seemed like a good age to stop neglecting my body parts, so when I heard about Baby Foot Peel, the Japanese exfoliation import that magically removes layers of dead skin in sheets, leaving behind childlike, never-touched-the-Earth smoothness, I bought a two-pack for $30 at Target and brought them to work the next day, figuring we could feature my newborn baby feet on MEL's Facebook Live.
"No," my editor Alana Levinson said matter-of-factly, nonplussed I'd pitched a five-year-old story. "You need to go see Ms. Glen," she corrected, referring to veteran beautician Glendora Strickland, owner and operator of Ms. Glen's Therapeutic Manicures and Pedicures, whose 90 minute "Ultimate Spa Pedicure" is geared toward "feet in need of serious TLC" and promises to address the most common foot problems: thick toenails, dryness, cracking, peeling, calluses, and "tired feet."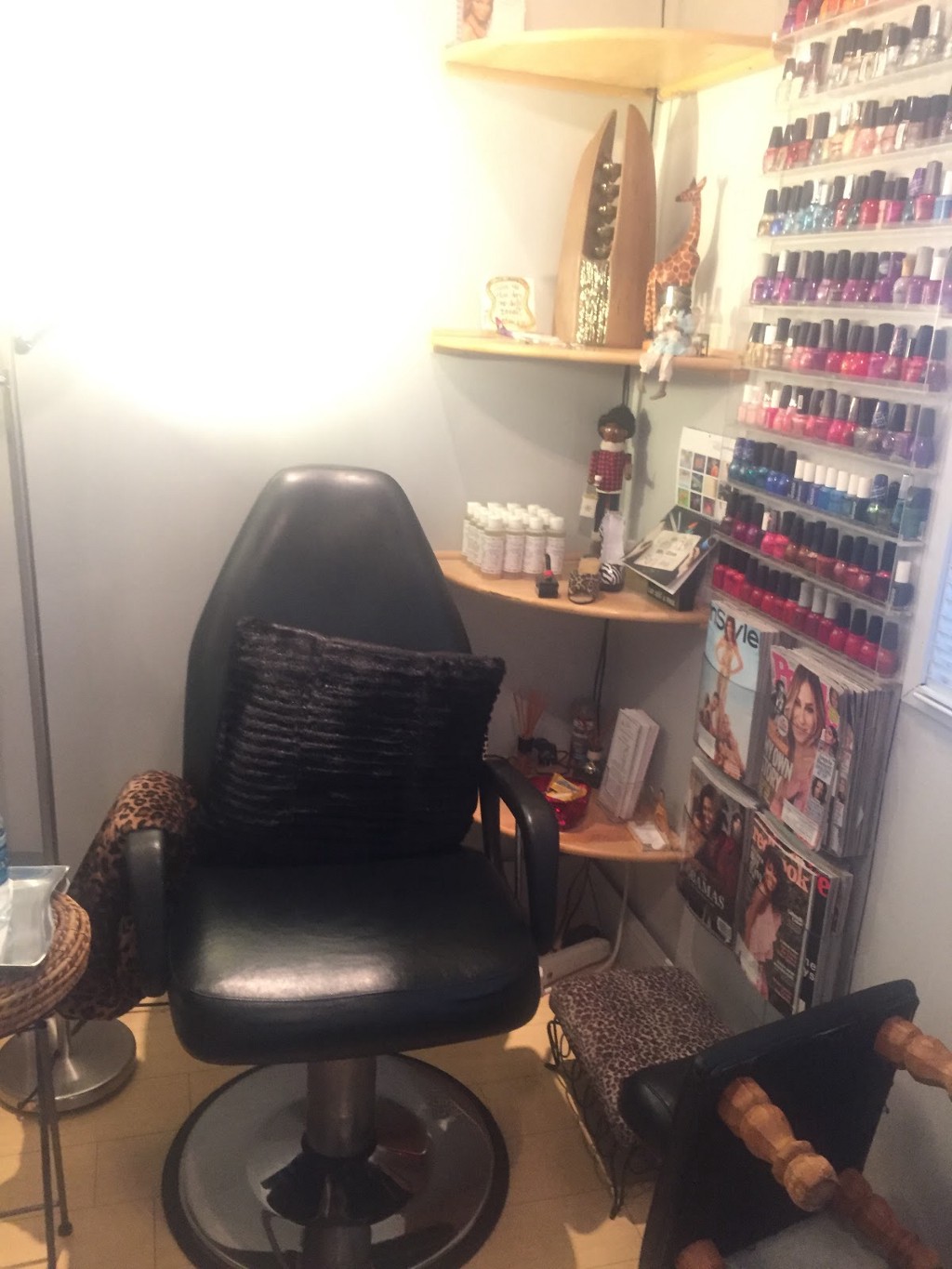 Ms. Glen is a beloved foot whisperer operating out of small nook in the back of a sports chiropractic building two miles north of LAX. She stopped advertising years ago. "If people need me, they can find me on Yelp," she explains, where 96 percent of her 338 reviews are five-star, many employing words like "angel," "godsend" and "foot heaven."
It definitely isn't your average pedicure. It's closer to a 90-minute medical-grade Korean body scrub focusing entirely on your feet — shaping, filing and buffing the nails; exfoliation; moisturization; callus maintenance; pressure point massage; and a warm paraffin wax treatment to finish.
"They don't teach what I do in school," she says, applying callus remover to the inside of my big toe. "I'm the only one in the country that does this." A retired real estate agent, Ms. Glen proudly notes (twice) that she keeps her broker's license current. "Always have a backup plan," she explains, topping off my camomile tea with a hot pot before dumping the remainder in my foot bath. "It's a mighty poor rat that has but one hole to crawl in."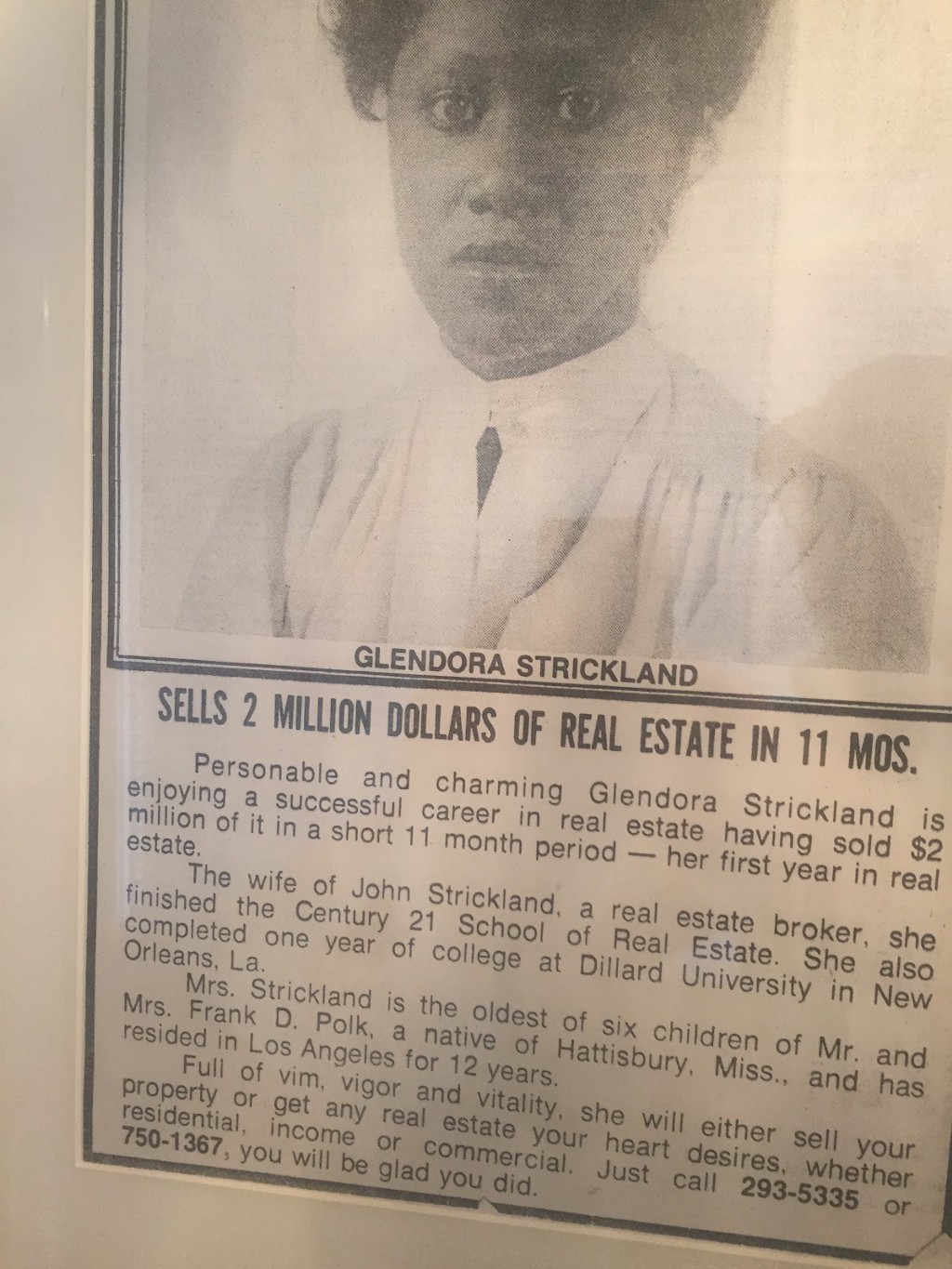 "I don't measure anything," she says, adding imprecise amounts of apple cider vinegar, Palmolive antibacterial soap and gold Listerine to the frothy mix. "I just have a feeling — an uncanny ability to get it right."
Ms. Glen sets the radio dial to 94.7 The Wave, The Soul of Southern California, and over the course of the treatment we're serenaded by Aretha, Adele, Whitney, Mariah, Barry White and The Weekend. "It's a nice variety," Ms. Glen notes.
After my feet are sufficiently soaked in Ms. Glen's simmering potion, my nails are clipped, cuticles groomed and calluses attacked, one by one, with a small gray pumice stone. "Stay away from that Baby Foot Peel," she cautions, digging into my heel. "All the skin will peel off of the bottom of your foot — and then the top of your foot — and it won't come back the way you want it."
Besides, she says, my feet aren't nearly as bad as some of the men who've sat in this chair. Guys tend to ignore their feet until something goes wrong or someone steps in, she says. "Take this one," she says, pulling up a Yelp review on her phone from a woman who dragged her 400-pound husband's severely cracked heels to Ms. Glen last year. "It was horrific," she remembers. "I was lifting that man's feet for three hours. I woke up at four in the morning and could barely walk. I had to take 500 milligrams of Motrin."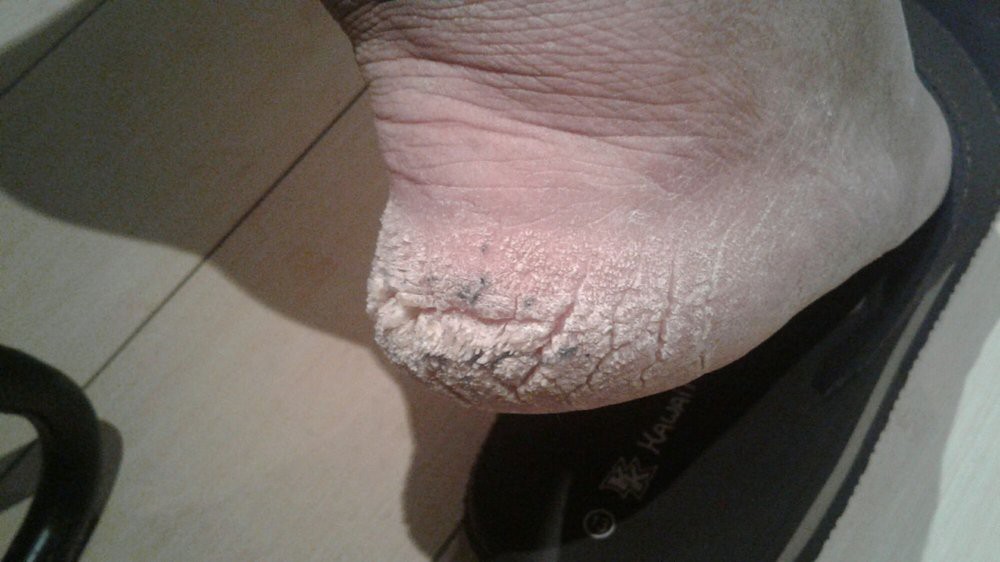 "I raised my prices after I finished with him and added a note on my website: 'This price is subject to change depending on the condition of your feet.' But he was walking on clouds when he left!"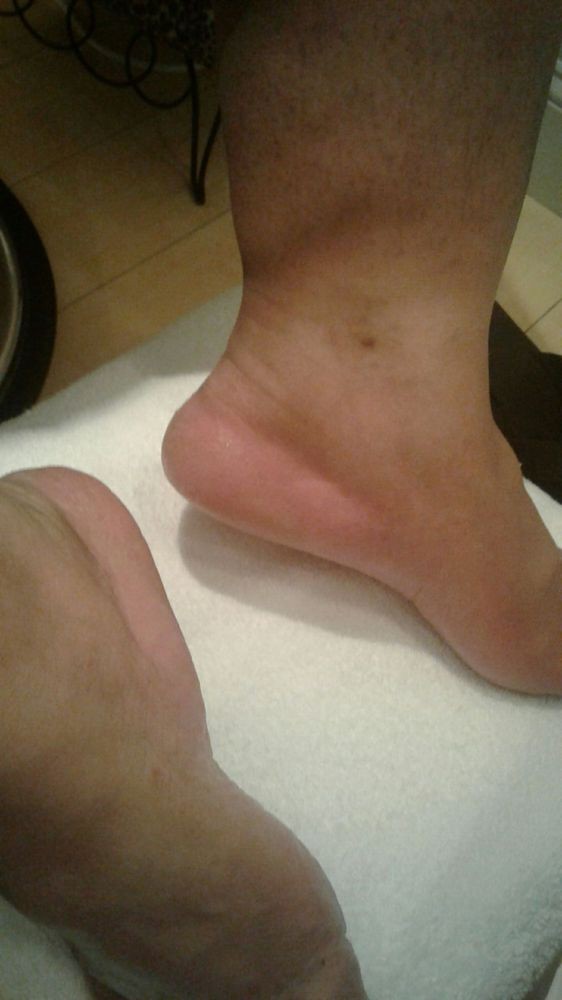 A lot of guys ignore their feet because they think foot care is a "woman's thing," Ms. Glen explains. "But it's not. This is footcare. It has nothing to do with their sex. Everybody needs footcare because everybody walks!"
Ms. Glen says she has customers from all over the world, some of whom sometimes coordinate layovers at LAX to see her. Suburban soccer moms, Beverly Hills attorneys and A-List celebrities all come to Ms. Glen to tend to their tootsies.
"I did Sigourney Weaver's feet," she says. "I told her I didn't know who she was because I don't watch horror movies. My dream is to do LeBron. He's explosive the way he moves. Oh my God," she adds, drifting off for a beat. "I would love to do his feet."
For a slightly more scientific perspective on foot health I turn to Manhattan podiatrist Dr. Krista Archer, an expert on why men have such gross feet.
"First of all," she says, "I disagree that Ms. Glen's the only one in America doing this kind of foot treatment — I do the same thing in my office."
Well, kind of the same thing. Instead of using pumice stones on soaked feet to exfoliate the dead skin, Archer prefers a diamancel callus treatment using surgical steel on dry skin. "Pumice stones are good for wet feet," she explains. "But have you ever tried to use one standing on one leg like a stork in the shower? It's dangerous, takes forever and who wants to deal with that?"
The important thing, Archer says, is to buff your heel once a week and apply an emollient cream to keep it hydrated so it won't crack. She also suggests to generously apply nail oil after you get out of the shower every day for two weeks. But she catches herself as the words leave her lips.
"Ya know, younger guys who are healthy and have other things to think about aren't going to worry about something unless there's a problem. I can't imagine any millennial guy caring this much about his feet unless he's metro or homosexual. "
"How do you them him to care?" I ask.
"Fear tactics. Pictures of an old dude's feet and how nasty and gnarly their nails and skin look when they've ignored them for the last 40 years, rather than nipping issues in the bud. It's much, much harder to get rid of fungal issues once they've progressed."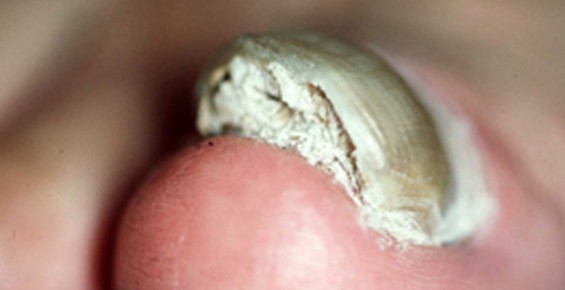 A normal nail plate should be clear and flat and adhered to the skin of your toe, Archer explains, but over time, fungus destroys this adhesion and deforms the nail plate. "It's contagious, too," she adds. "No one wants to see that. It's repulsive to me, and I do this for a living."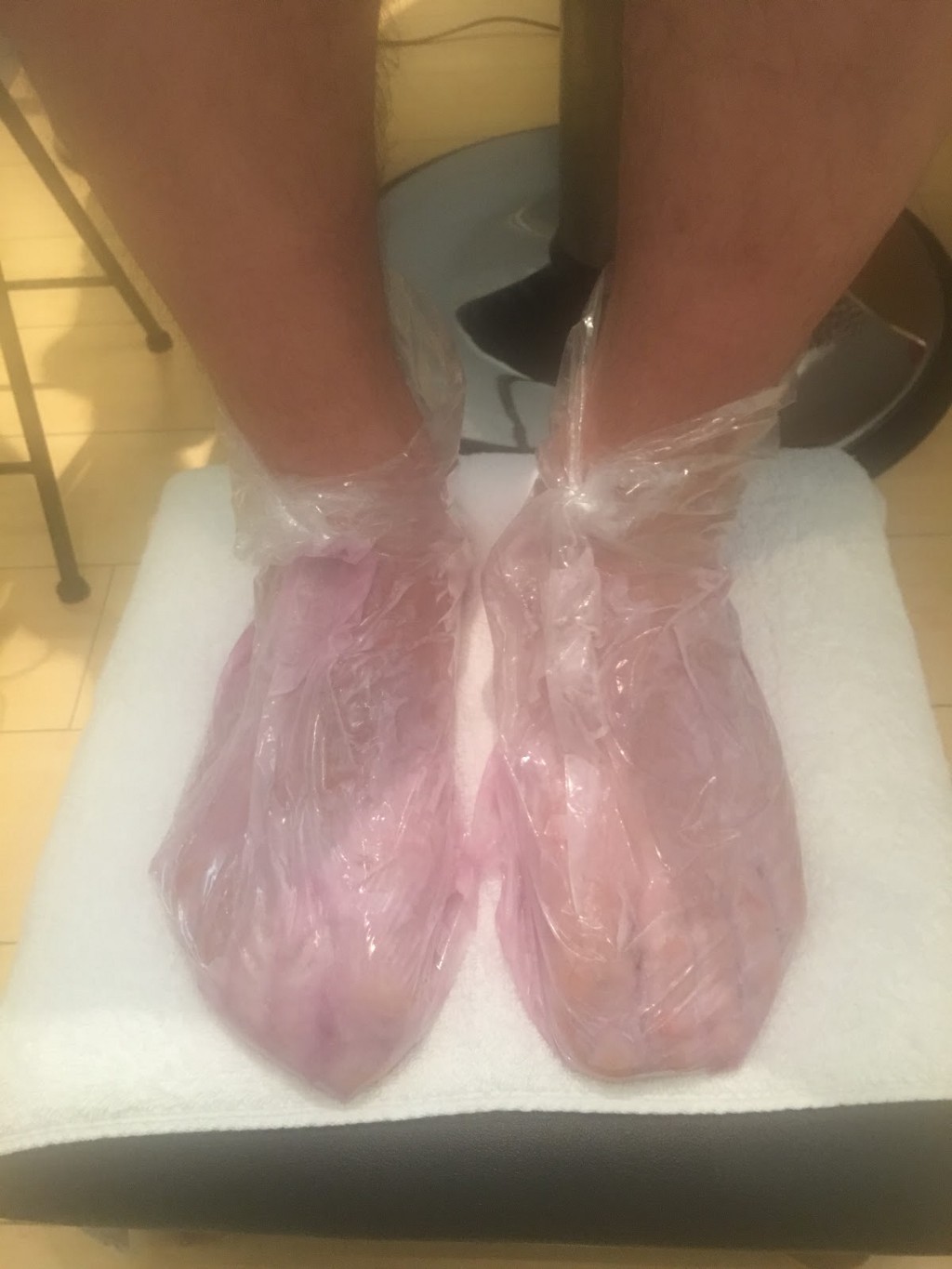 Back in the Ms. Glen's nook, she finishes by placing my feet in bags of hot wax, or what she calls the "Icing in Cake." Once the wax cools she pulls it away, taking any residual dead skin along with it.
"You're not gonna get any more feet so you better start maintaining what you have," Ms. Glen says, opening a new pair of cotton socks and slipping them on my newborn feet, commencing the "tough love" part of the treatment. "Your feet were filthy. You need to stop walking around in bare feet if you want this treatment to make a difference," she says, explaining that floors suck all the moisture out. (She recommends socks and slippers around the house and never barefoot outdoors.) "If you continue your wicked ways, nothing is going to help you. We're creatures of habit. But when something isn't good for you, you need to make a change."
"Feet are crucial," she adds. "Pay attention to them."