"That ain't no cool name to have," 20-year-old model Mekhi Lucky tells me over the phone during New York Fashion Week when I finally bring up the term "prison bae," an unwanted nickname given to him by some on social media and in the press. "That ain't my name. My name is Mekhi Lucky."
In April 2016, Lucky's first mugshot was posted to Twitter automatically by the account @WakeMugshots for a vehicle larceny charge that was eventually dropped. (A separate charge followed in May.) "It doesn't matter who you are, they just automatically post it," he says. The tweets racked up a considerable amount of engagement compared to others on the seemingly bot-run account. And though it wasn't a watershed moment for Lucky in the U.S., he says it was a boon internationally. "I got famous in Russia," Lucky explains. "One day, somebody inboxed me and asked if I knew I was famous in Russia. I said, 'No, what you mean?' That's when they started sending me pictures and drawings [on Instagram] that people did of me off my mugshot."
https://www.instagram.com/p/BP_5cCoj221/
https://www.instagram.com/p/BP85RWsjYIb/
The Russian Instagram activity also caught the attention of Demanti O'Bryant of St. Claire Modeling Agency. "I didn't know who the person was when I first saw the pictures floating around, but I noticed him," O'Bryant says. St. Claire has booked models to work with brands like Raf Simons, Gucci, Louis Vuitton and Alexander McQueen, and another of O'Bryant's recent discoveries, Max Overshiner, was booked for a global campaign for Loewe, opposite Gisele Bündchen.
In February, Lucky finally pierced the American Twittersphere when Raquel Benjamin, a fashion marketing major who found his photos on Tumblr, tweeted his mugshot and advised agencies to start casting in prisons.
The tweet has since racked up more than 10,000 retweets—and a response from Lucky.
Three months later, O'Bryant did just that.
The series of events isn't without precedent. In 2014, Jeremy Meeks went viral as one of social media's first "hot felons," with a modeling career and jet-setting playboy lifestyle to follow. What's more, modeling agencies have increasingly put resources into scouting talent online (criminal or no criminal past). The difference from Meeks though, is that Lucky has never been convicted of a felony or spent more than 30 days in jail. (Meeks was actually in prison serving time for a weapons violation when he was "discovered" and only made his fashion debut late last year after a period of house arrest limited his mobility and employability.)
"I was never really interested in Jeremy," O'Bryant explains. "Mekhi had way more of my interest and seemed more like the models I like to represent." St. Claire prides itself on not only representing a diverse group of models in terms of race and shade but also ones with unique attributes. For example, Lucky's heterochromia — the rare condition that's caused him to have one blue eye and one brown eye.
"I worry about me, myself and I," Lucky says when I mention Meeks. Overall, Lucky is pretty removed from the fashion industry. He grew up playing football in the "'hood" areas of North Carolina, raised by his grandmother and godmother.
"[Fashion] never really ran by my mind," he says. "But then people started saying, 'You should do it.' I figured why not, you know? You get to travel, so why not?" Prior to his first shoot in Atlanta with photographer Ahmad Barber, Lucky hadn't really ventured outside of the Carolinas.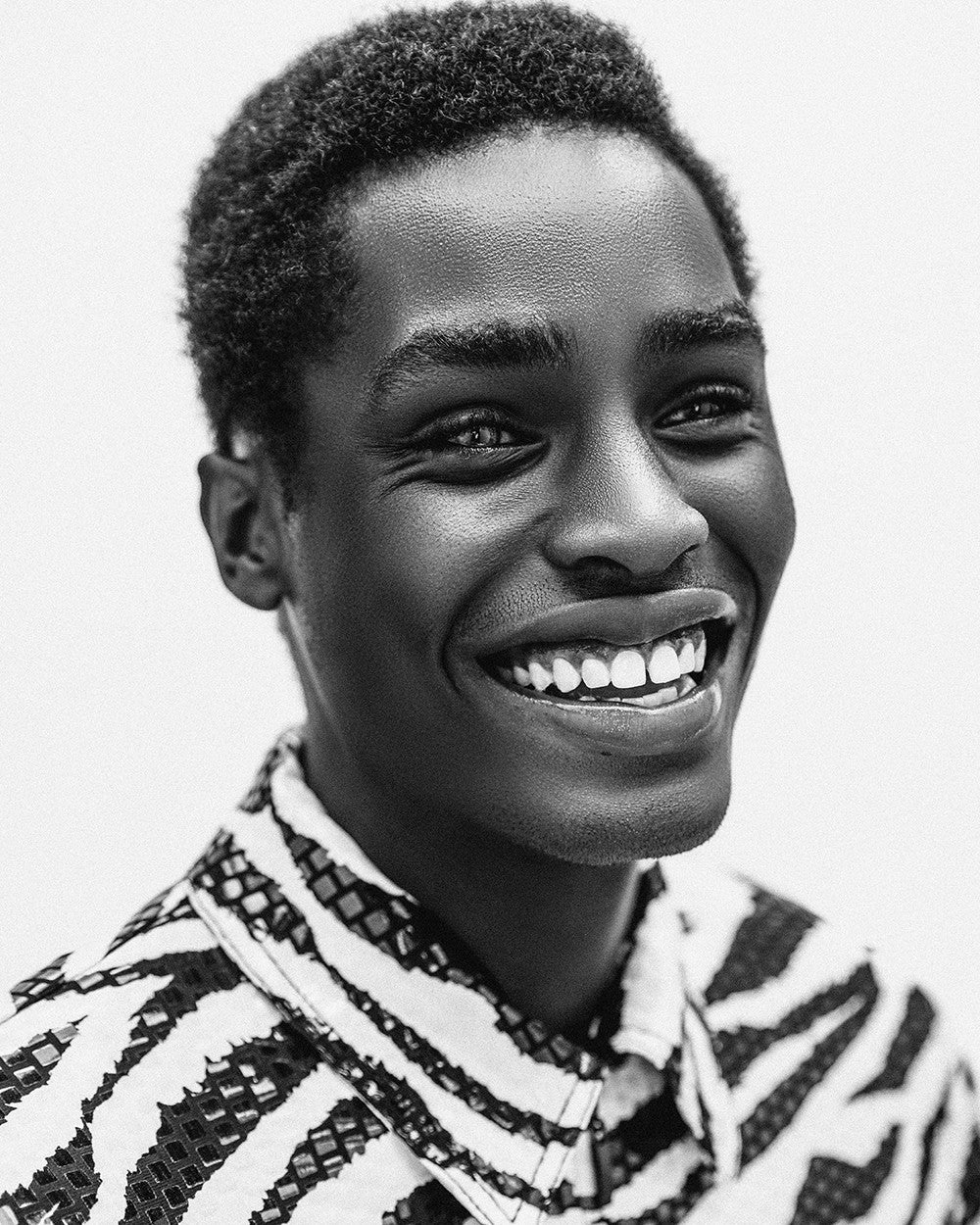 For O'Bryant, that shoot was vital in positioning Lucky. "I want him to be taken seriously as a fashion model; I don't want him to be a 'sexy' model," he explains. "So we had to come out the gate with the right photos. I think it did make an impact where people could see that it was an entire transformation."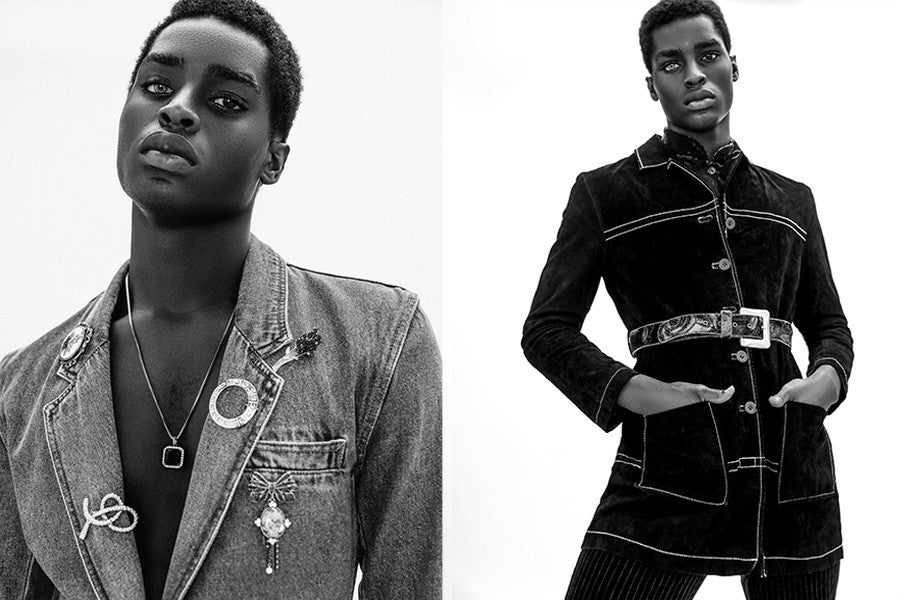 The resulting shoot channeled Prada, CK One and photographer Willy Vanderperre and clearly divorced Lucky from "prison" or "thug" tropes. "This was never about the [mugshots] going viral," O'Bryant says. "He just really has a look to build on." It's a foundation, O'Bryant and Lucky believe has nothing to do with being anyone's "prison bae."
After all, says Lucky, "That ain't me."