In L.A., Halloween is practically a year-round thing. It's already a land of movie magic — where every Uber driver also has an agent and an acting reel on their iPhone. This is the town where the oldest Halloween stores don't close after October 31st, and professional costume designers bring their A-game to every cosplay expo and masquerade. The holiday is so popular there were even two conventions dedicated to it this past summer.
What that means for you is that there are a lot of amazing, immersive, scary adventures to be had. If you're a fan of things that go bump in the night, you might be familiar with the traditional haunted mazes that take over Southern California's theme parks (Knott's Scary Farm, Universal's Halloween Horror Nights, Six Flags Fright Fest), regular parks (the Shark Tank-endorsed Haunted Hayride at Griffith Park) and even its most famous historic ship (the Dark Harbor, aboard the "Queen Mary" in Long Beach).
But that's only scratching the surface.
From elaborate theater productions that make you the hero — or is it the victim?— of a horror movie, to escape rooms designed to give you the chills, what follows is a gathering of some of the best, strangest and most terrifying Halloween attractions that are off the beaten path.

Be the star in your own personal nightmare…
The immersive nature of virtual reality gets all the buzz in the entertainment industry these days, but for a truly amazing experience you should check out some of the immersive theater options this season. These are shows where you become part of the story, interacting with actors as if you were in an elaborate video game.
Delusion: His Crimson Queen is this year's edition of the "haunted play" by writer-director Jon Braver and his talented company. Set inside a mansion in L.A.'s West Adams neighborhood, Delusion conjures up a gothic vampire tale that casts you and your fellow audience members as the supernatural offspring of a mortal and a vampire queen. You'll work together to solve puzzles, fight hideous creatures and unlock the manor's mysteries.
First-rate stunt work, well-crafted special effects and an energetic cast make this the ticket to have this year. Which is why the blasted thing is sold out! Bug your friends, scour Craigslist or spend All Hallow's making deals with shadowy figures in the hopes that Delusion gets an extension… or becomes the permanent fixture that its creators want it to be.
For a different kind of movie come to life, there's The Tension Experience: Ascension. The director of three of the Saw films has put together a journey that tempts visitors to become members of the OOA Institute, a cult-like organization that is seeking the perfect recruit. Who just might be you.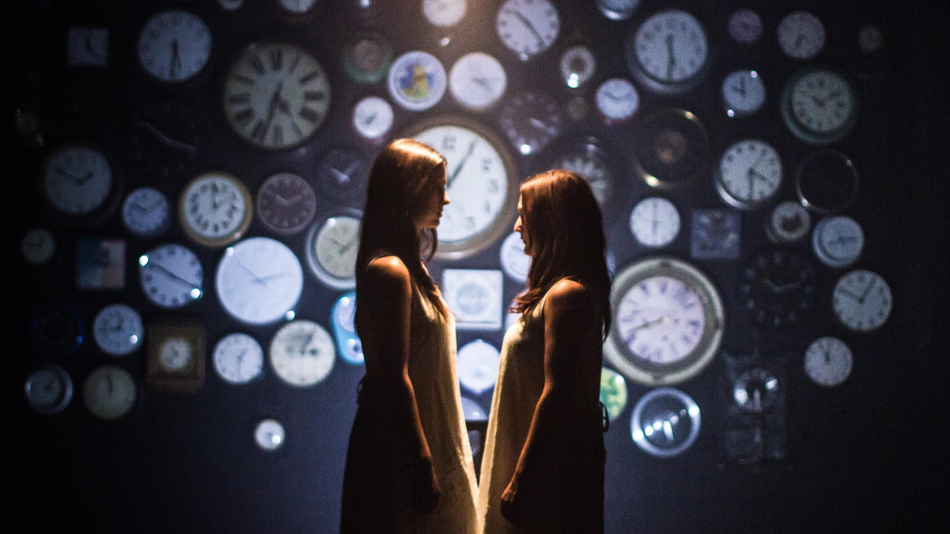 Tension draws some of its inspiration from the extreme haunt scene: which translates into blindfolds, manhandling and being pushed through psychological challenges. What else would you expect from someone who made some of the most popular horror movies of the aughts? Spot-on acting from a multigenerational range of character actors seemingly born to play these parts gives the densely packed mythology of the evening its punch. Everyone's path through Tension is different, so go with friends and you'll find yourself comparing notes afterward on what weird stuff you ended up doing.
Just know this: If you've got any serious trauma issues, Tension probably isn't for you.
…Or get sent on a intimate mind trip
The finest example of immersive theater this season is Shine On Collective's Devoted. This intimate piece draws you into the mind of Cara — a disturbed young woman with a twisted past. The small cast and crew have been building up to this piece for months, with a series of preludes that pay off within the piece but are not required to understand what's going on. The troupe is a real testament to what you can do with basic tools and a strong sense of story design.
Creep, a haunt in its second year, is another trip into a damaged mind. In this case it's an artist who disappeared in the 1970s as part of the culmination of a piece of performance art that might have also been a ritual opening up a portal into a dark nightmare realm. Hey, it was the '70s.
A fantastic set design is bolstered by actors willing to go the extra mile to just be flat-out strange. Less about jump scares than the feeling that something is just wrong, Creep shines when it plays to the weirdo details. Now if we can just get the makers of Creep to turn the lobby lounge into a year-round bar populated by disturbed hosts, we just might be on to something. (Not practical for the artist colony warehouse they're operating out of right now, but we can dream.)
A head trip of a different sort is The Rope, which isn't so much a haunt as it is a weirdo Japanese roleplaying game brought to life by fans of Labyrinth and H.P. Lovecraft's otherworldly works. Groups of players enter the land of Conscientia — really Downtown LA's Think Tank Gallery — and move on their own through a series of encounters with odd characters. One part experimental performance art, one part game, and three parts just plain weird, The Rope is for those of us who like our spooky to be darkly whimsical and seriously strange.
If more traditional haunts are your style, you might want to head on down to Orange County. That's where Sinister Pointe, who have an awesome reputation for mazes, have set up their maze. This year's edition has four branching paths, leading haunt fans to keep coming back for more. It is also where you will find the somewhat controversial maze The 17th Door, which is in its second year, continuing a storyline that touches on themes of mental illness, abortion and sexual assault. So, you know, trigger warnings there.
Okay, let's skip the haunted house, but I still want something creepy…
If being pushed to your psychological limits isn't your idea of a good time, but you're still into the idea of a show that takes place all around you, Wicked Lit: 2016, might be more your speed. The producers have adapted three classic supernatural tales and staged them in an amazing venue: the Mountain View Mausoleum & Cemetery in Alta Vista. While it may not sate the thrill seekers among you, theater-goers who dig scurrying around graveyards at night may find a lot to like.
Or you might want to take a more active role without being dragged around by your wrists, in which case the games of The Heritage Scare: A Night of Competitive Murder could be just what the doctor ordered. A collection of parlor games are being offered up by game makers who craft challenges for Survivor in one of L.A.'s hidden gems: the Heritage Square museum. This cul-de-sac of Victorian homes nestled along the 110 is usually the site of weddings, but players will get to run around inside the preserved houses the night before Halloween and take part in fiendishly clever games.
Or just a classic escape room
Speaking of games, there's all kinds of horror-themed escape rooms in the Southland. If you don't know what an escape room is you're missing out: A team of players is locked in a room and given a set amount of time (usually 60 minutes or less) to break out by solving a series of puzzles. The varieties are almost endless, and the number has been growing all year.
In Pasadena the Bunker Experience, which is set in a post-apocalyptic wasteland, has amped up their room with a special Halloween Scare Zone. That adds a short haunt-style maze on top of a tight puzzle room that a modestly sized team should be able to crack without breaking too much of a sweat. The real fun is how much passion the makers have put into really capturing the theme — which comes across through the actors you'll encounter along the way.
On the west side, 60 Out's The Mystery of Senator Payne might appear on the surface to be all about the current election, or a certain Netflix series whose politics make more sense than the real world. Appearances are only skin deep. There's a dark heart to Senator Payne's secret, which puts this room on the Halloween map. It's really great for small teams; three of us took this room down without a second to spare. A team of more than four might get redundant.
Back at Think Tank Gallery, which has a Halloween–themed art show with some mind-blowing work in it, a pop-up escape room called Trap House has appeared. Designed by a team that includes the guy behind Universal Japan's escape rooms and one of the makeup FX wizards from Syfy's Face Off show, the room features some fiendish puzzles not for the squeamish.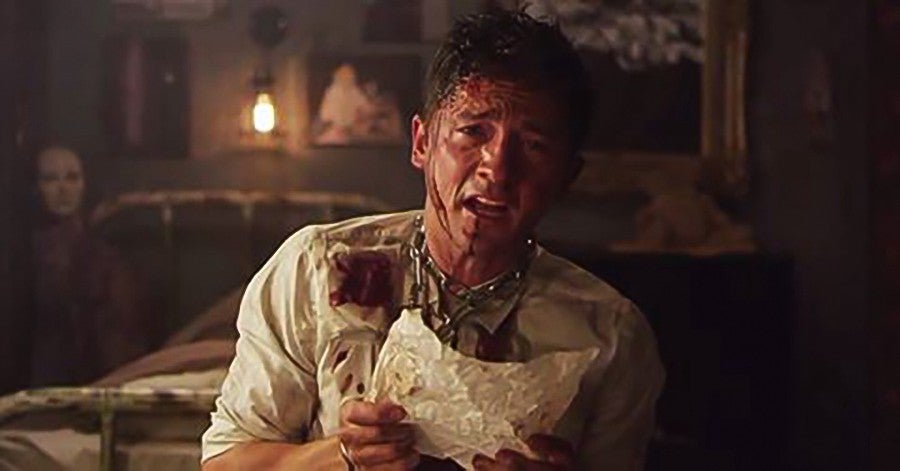 Top of my own list of rooms to check out is The Basement, which is one of the original and still among the best escape attractions in LA. Three different rooms tell a linked story about a serial killer in whose deadly web you've been caught. Down in Orange County is Crossroad's Hex Room, which puts a clever twist on the genre: Each player is put in their own mini-room, and the team must find a way to help each other escape or lose the game as a whole.