In the infamous carol "The 12 Days of Christmas," the singer brags about all the bossy gifts their "true love" gave them for the holidays. But since since six geese-a-laying and a bunch of turtle doves seem unsanitary — not to mention a violation of city ordinances — we decided to gift you with 12 of something better: A handful of sex workers you should absolutely know about. Whether they're becoming literary superstars, breaking the "stunt cock" mold or literally embodying gay Jesus himself, they're the real gifts we need this Christmas. And no, not one of them is a turtle dove.
"From now on, I will be using men from the general public in all of my feature films, no longer professional actors," Jasmin St. Claire announced between squeaks of her red, long-sleeved PVC dress on the November 13, 1996 edition of The Howard Stern Show. Portraying the confidence of someone who can take anything from anyone, the caramel-skinned 24-year-old held her own against the Stern crew's incessant grills and jibes. "Why not? I like average men, and secondly, I'd like to extend a warm and personal thank you to all of my fans."
Famously, St. Claire did indeed extend a warm thank you to her fans — 300 of them, allegedly, in one day. Her feat was captured in the 1996 porn film World's Biggest Gang Bang II, in which she beat the record of her colleague Annabel Chong by approximately 50 men. Beginning at 8 a.m. and lasting well into the early hours of the next morning, St. Claire was the constant object of desire, with each participant taking their turn in one of her three available orifices or hands. She commandeered the whole event like an athlete — she wasn't just playing for the fun of the sport, but for the glory of winning. "Guys, we're going to take it from the front, doggystyle," she instructed about a half hour into the film. "Don't fucking be rough with me." Ron Jeremy, the biggest porn star in the world at the time, hosted the event, doling out pre-game interviews and play-by-plays like a pornographic Vin Scully.
St. Claire's gang bang was sensational, both in the industry and out. She first announced it via a press conference early in 1996, serving champagne to a gaggle of reporters, one of whom described the scene as having "the air of an old-fashioned Hollywood movie premiere." The buzz around it only grew from there, with references to it appearing in mainstream newspapers like the Detroit Free Press and New Jersey's Courier News. It was among the best-selling porn VHS tapes of the year, and St. Claire was subsequently nominated for both Best New Starlet at the 1997 AVN Awards and Female Performer of the Year in 1998.
In the 25 years since, St. Claire's record has been broken again and again, but curiously, with less and less fanfare. In the the 1999 film World's Biggest Gang Bang III: The Houston 620, the mononymous porn star Houston is said to have fucked 620 men. Few outlets, however, covered it. In 2004, porn star Lisa Sparkxxx reportedly had sex with 919 men at the Third Annual World Gang Bang Championship, but despite the momentous occasion, it caused even less of a stir. Save for a few minor mentions on tabloid sites and roundups of various "romp records," it was nowhere near as sensationalized as St. Claire's much smaller affair.
In fact, after St. Claire, nobody really seemed to care about record-breaking gang bangs anymore — the lure of the stunt lived and died with her. "You'll never get as much shock and outrage from doing the gang bang now," says St. Claire, now 49 and living in Southern California. "Allegedly this record has been broken a zillion times, but it never got as much noise as I did."
One of the reasons St. Claire's gang bang was the loudest is that she enlisted the help of the biggest name-makers of the era to promote it — Howard Stern and Jerry Springer. Again, porn star Annabel Chong had set the precedent, appearing on both shows prior to St. Claire with the help of their director, the late John T. Bone, whom St. Claire cites as the brains behind the entire stunt. Prior to St. Claire's 1996 appearance, Stern featured her and Chong together in a series where they discussed their films and the industry. Shortly after her gang bang, St. Claire went back on the show, to now-famous results.
Stern, of course, acts both horny and disgusted. "Hey, let me ask you something, Jasmin: You're really cute, you've got a great body, a body that kills — I don't get it," Stern tells her. "What are you doing sleeping with 300 guys?" He then goes on to introduce three men among his infamous Wack Pack as potential "contestants" for St. Claire's future films, one of whom went by the name of Crackhead Bob. But as they try to make futile conversation with her, she rebuffs Stern's commentary. "I got a lot of uproar from the whole industry, but who are they to judge?" she says. "They don't pay my bills."
Around the same time, she stopped by Springer to proudly proclaim that she "broke the world's sex record." "Jerry," she said with a shrug while the audience gawked, "it's made me the most famous porn star in America!"
There was also some debate about how many men really participated in the gang bang, which only intensified the buzz around the film. "I don't really know how many there were," she tells me. "It was all kind of like one big blip." The film promoted itself as featuring 300 participants, but St. Claire thinks it was closer to 200, though she once stated, per her Wikipedia, that the real number was actually 30. Evan Wright, a journalist for Hustler who was present at the event, wrote that it was around 100. Regardless, even if there weren't really 300 men there, St. Claire will always be known as the woman who fucked 300 men in a day.
Not everyone was as happy about it as she was, though. "I mostly got negative feedback on Springer," she says. "That's where America really is a beautiful country — it allows nasty pigs to be on national TV in the middle of the day." As they did with Chong, both Springer and his audience took St. Claire's appearance as an opportunity to express how they thought she was dumb, or how disgusted they were with her. Later, she was walking down the street in San Francisco when a woman called her name. "I know who you are," she said, flashing St. Claire a dirty look. Accustomed to post-gang-bang harassment and shock, St. Claire stopped and shot right back: "How's your husband doing? What's he look like?'"
Some of that shock manifested positively, too. She was a big hit among men, especially those in prison. "I still have prison letters from guys who would write to me," she says. She even briefly dated one who got two tattoos of her face while incarcerated.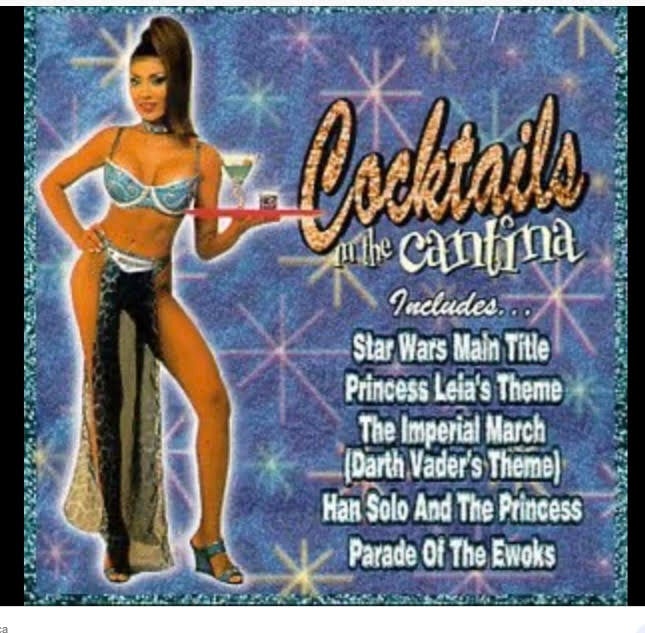 But in the years since, the massive gang bang — once commemorated with annual championship-style competitions and sporting event fanfare — has squarely gone out of style. Their shock value has worn off, and decades later, we're also looking for something different from porn. "I think big gang-bang scenes have fallen out of popularity for a couple of reasons, one of them being cultural," says Geoffrey Celen, the man behind porn-ranking site ThePornDude. "The 21st century has been dominated by reality porn — your typical dirty movie setup involves a guy carrying around a camera and just running into some babe who's down to do anal at that particular moment."
And while threesomes and foursomes still feel plausible in contemporary porn, there's little room for 100-person gang bangs in a genre dominated by plotlines that are meant to feel realistic and attainable. "Consider the logistics," Celen continues. "If the whole thing hinges on the cameraman stumbling into a world-record group sex attempt at a sorority house, how's he supposed to bang the girl, film all the action and still help find the lost dog that kicked off the whole scenario?"
Still, there was a different element of "reality" to the championship-style gang bangs of yore. As St. Claire originally explained in her 1996 interview with Stern, she was sick of making porn with the familiar men of the industry. What she wanted was to work with real guys, and lots of them. If she was going to fuck hundreds of men in the course of one shoot, it felt all the more plausible that you, the average guy with a recent negative HIV test, could be among them.
At some point — perhaps in conjunction with the explosion of reality TV in the early 2000s — this fell out of favor as the type of authenticity viewers craved. "The rise of OnlyFans over the last couple of years tells us how much masturbators love the feeling of intimacy while they're rubbing one out," Celen says. "Smaller group scenes can still feel deeply sensual, but the sense of intimacy starts to get lost when there are too many people on the bed. The OnlyFans subscriber looking for that personal connection to his favorite cosplay model doesn't necessarily want to see her stuffed by a dozen well-hung studs."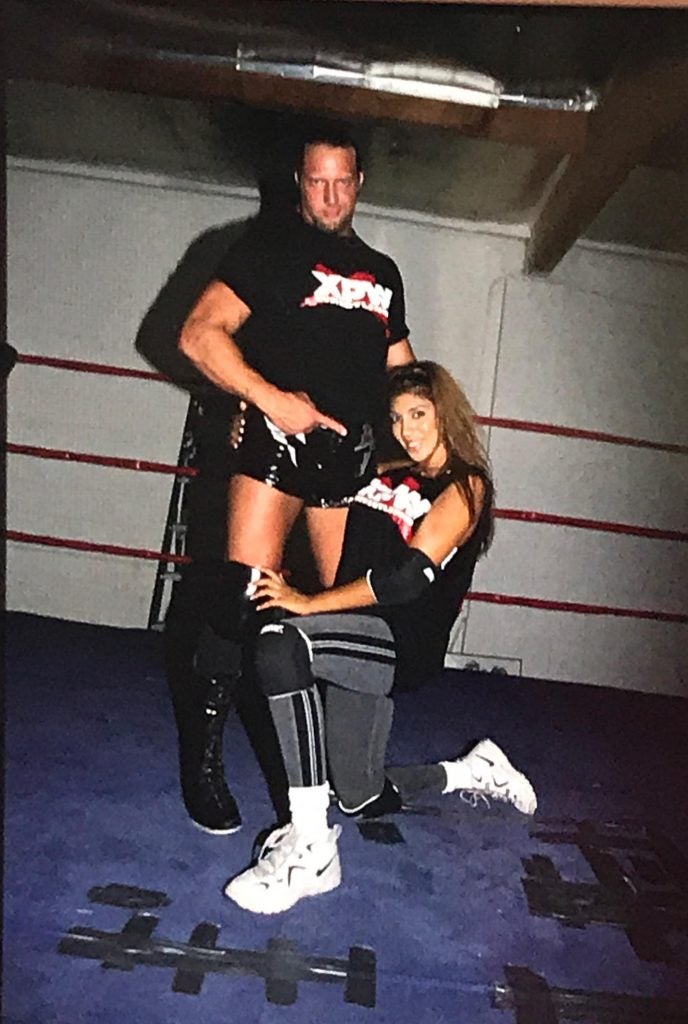 Moreover, OnlyFans presents a number of gang-bang logistical challenges. For starters, the platform is strict in its policy of verifying the age and identity of every single person who appears on the site. Essentially, in order to organize a casual 30-person gang bang, each member must be vetted. Which is why DamagedBttm, a GayVN-nominated OnlyFans performer beloved for his gang bangs, has only done them with six people at most.
"It's much harder to do a gang bang on OnlyFans than it is with a studio, but there are better rewards," he says, explaining that about a quarter of his OnlyFans profits have come from the small number of gang bangs he's shot. "It's more difficult because you have to do the work of casting and making sure that people actually show up when you're supposed to film." Considering many OnlyFans accounts are a one-man or woman operation, all those extra hoops to jump through in order to shoot a proper gang bang make it strategically unfeasible.
According to Celen, this is part of why studio gang bangs have declined, too. "Cultural shifts in the world of smut aside, I'd bet it's mainly financial and practical considerations that keep us from seeing as many gang-bang movies as we used to. The old producers working in physical media were competing in a completely different environment. Very few modern pornos, gang bang or otherwise, will ever compete for space on an actual shelf."
Rather, they're competing for clicks and views among an endless set of digital options, many of which are free or bootlegged on tube sites. With "reality porn" the dominant genre among porn giants like Brazzers and Reality Kings, the gang-bang genre has been relegated as a niche. In turn, the studios creating gang-bang porn are only creating gang-bang porn (Gang Bang Creampie and indie studio Hardwerk, which features cinematic, plot-driven scenarios with a "feminist" bent, are two examples).
For her part, St. Claire has no desire to return to porn, through either a studio or OnlyFans. Ironically, it's the interaction with consumers that turns her off from OnlyFans the most. She's busy with other pursuits, anyway — she's acting now, and she's preparing to revive her one-woman show about her life, A Weird Kind of Fame, which premiered at Second City in Los Angeles right before the pandemic. She also has a podcast, Krazy Train with Jasmin St. Claire, where she discusses her porn past, her professional wrestling career and anecdotes from her dating life with a metal-inflected flair. Above all, though, it's about her status as a "catalyst in American shock entertainment." The gang bang, undoubtedly, is at the core of this chemical reaction.
Meanwhile, gang bangs haven't totally died — they've just gotten smaller. Just about every big-name porn star does them, especially if they work with a studio. Adriana Chechik is arguably the gang-bang queen of the moment, yet none of her scenes involve even a fraction of the men involved in St. Claire's (Chechik confirmed that the most men she's had in a gang bang is nine). She's done gang bangs involving fans, though, like one "blowbang" from 2017 where she held a lottery system for a blow-job-centric gang bang with seven fans. Thus, the fantasy of being involved in one can still exist in fans' minds.
The modern porn gang bang has an entirely different vibe now, too. Some of Chechik's productions, particularly those where she gives a "behind the scenes" look at the planning of a gang bang, do offer the sense that she's orchestrating a stunt, much in the same way St. Claire was. Where her films differ, however, is that they offer the sense that the star of them is just absolutely loving it — like many contemporary porn stars who shoot these kinds of scenes, Chechik dirty talks and moans the entire time. While someone who agrees to do a 300-person gang bang presumably loves dick just as much, maybe even more, the process is exhausting enough that surely, giving a world-class performance of pleasure is too much to ask.
All of which is to say, the taboos around female desire have diminished as much as those around the gang bang. It's no longer boundary-breaking to see a woman who wants to fuck 300 people, let alone eight. And so, without that forbidden element, women are allowed to show themselves as totally absorbed by their need for dick, as Chechik does. If we aren't going to see her with hundreds of men, we're at least going to see her have the time of her life with five.
For all these reasons, the title of Gang-Bang Queen will likely always belong to St. Claire. It doesn't matter that she's left the industry, that others have claimed to do bigger gang bangs since or that smaller gang bangs are a hotter commodity today. She was the face of them when they were fresh and new and dominated whole episodes of Howard Stern and Jerry Springer. Besides, the gang bang itself, and the news cycle surrounding them, has been thoroughly done at least 300 times over by now.