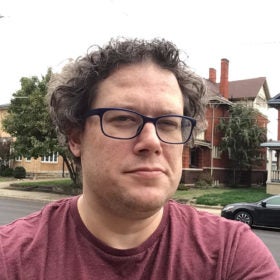 Rob Bricken
Rob Bricken has been a professional nerd for 20 years, the editor of Gizmodo's geeky pop culture site io9, and was the creator of the poorly named but fan-favorite news blog Topless Robot. When the zombie apocalypse comes, he'll be among the first to die.
Recent
Despite the Star Wars franchise's massive hold on pop culture as a whole, there's one domain it's never quite conquered: Television. Oh, there's been a…
Ever since May, there's been a Game of Thrones-shaped hole in our hearts — and in HBO's original programming schedule. The adaptation of George R.R….
After a long spate of bad movies, the Terminator franchise is back with Dark Fate, premiering this Friday. For even the most frustrated fans, there's…