As dirty as the Adult Entertainment Expo weekend seems, it's really only a few layers of latex removed from a Renaissance Faire, a slight pivot from Comic Con. Aside from the hundreds of vendors and thousands of entertainers that filled the corridors of the Las Vegas' Hard Rock Hotel and Casino last weekend — selling sex toys and accessories (as well as different degrees of themselves)—fan culture is always pretty much the same everywhere.
AVN fans are just markedly unafraid of all that is freaky.
Entering the convention hall feels like opening a laptop: Individual booths act as browser tabs — highlighting the different realms of personalized adult experiences: You want anal? You got it. Deep throat? Past the bathrooms. Adult-baby play? Right near the bar.
AVN is all about finding your personal grounding — searching for what personally gets you off in a sea of everyone getting off.
Here's what got us off.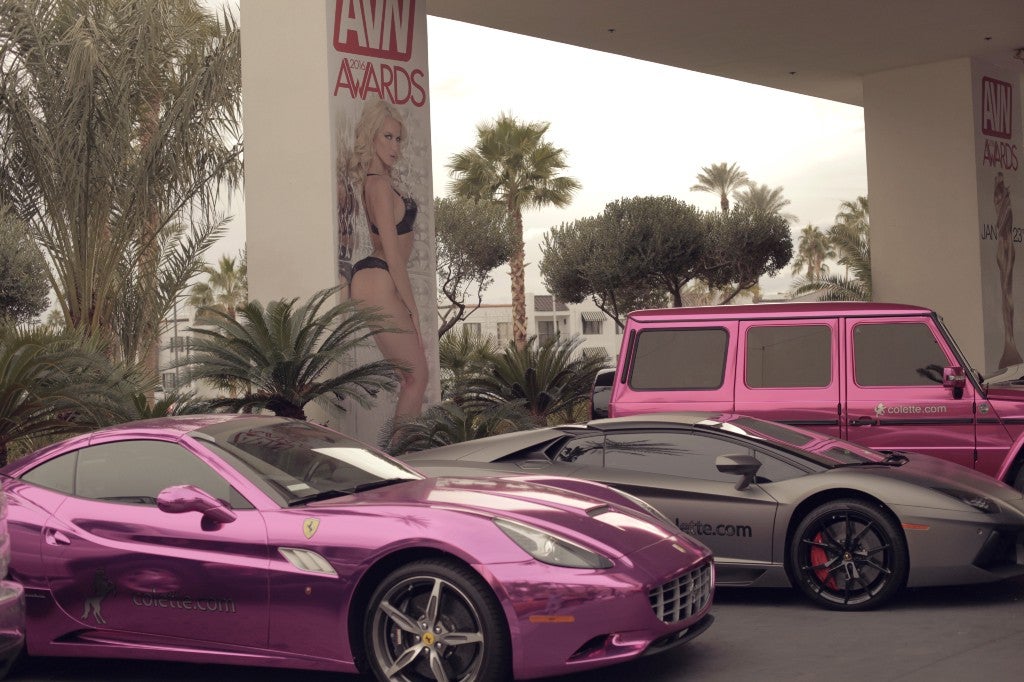 The other kind of branded whip
"[H]ardcore porn has never been more erotic then [sic] it is on this site," reads the copy on Collete Porn, a new video destination that positioned their branded Porsche and Mercedes G-Wagon in front of Hard Rock's main entrance. The pink cars match Colette's pink unicorn logo and served as a popular backdrop where guests struck (often) lewd poses visible through the glass casino doors.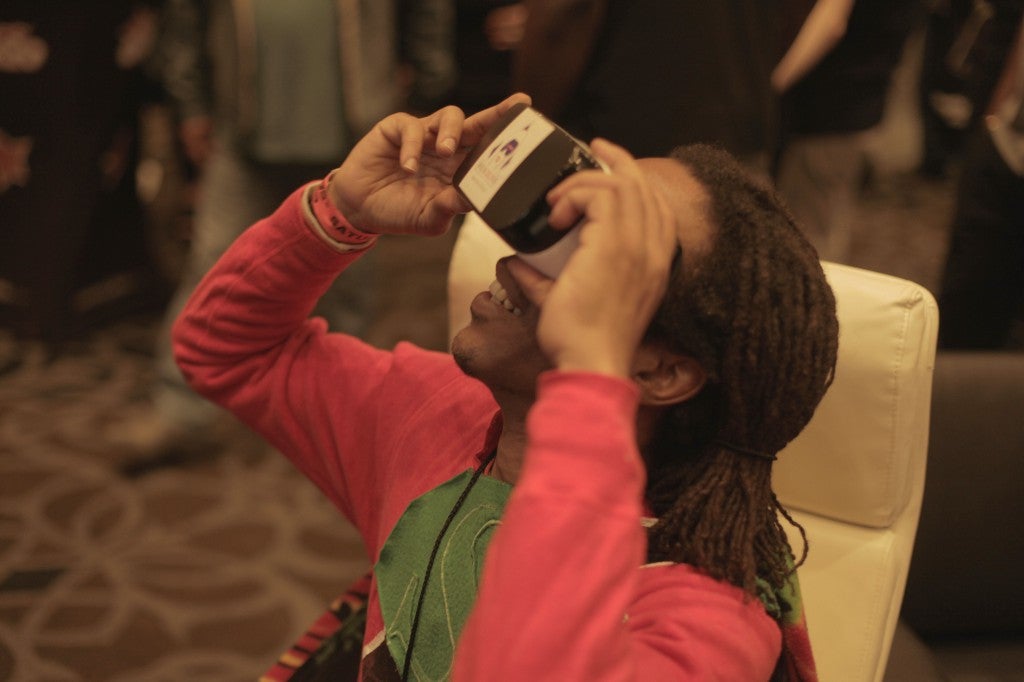 Virtual reality, IRL
Holo Girls, "The World's Ultimate Adult-VR Experience," keeps its content simple. "Sometimes porn takes itself a little too seriously. … We don't like content like that," a producer explains, before backtracking slightly. "We're not saying our stuff isn't very intense at times. We like to keep things 'up,' you know?"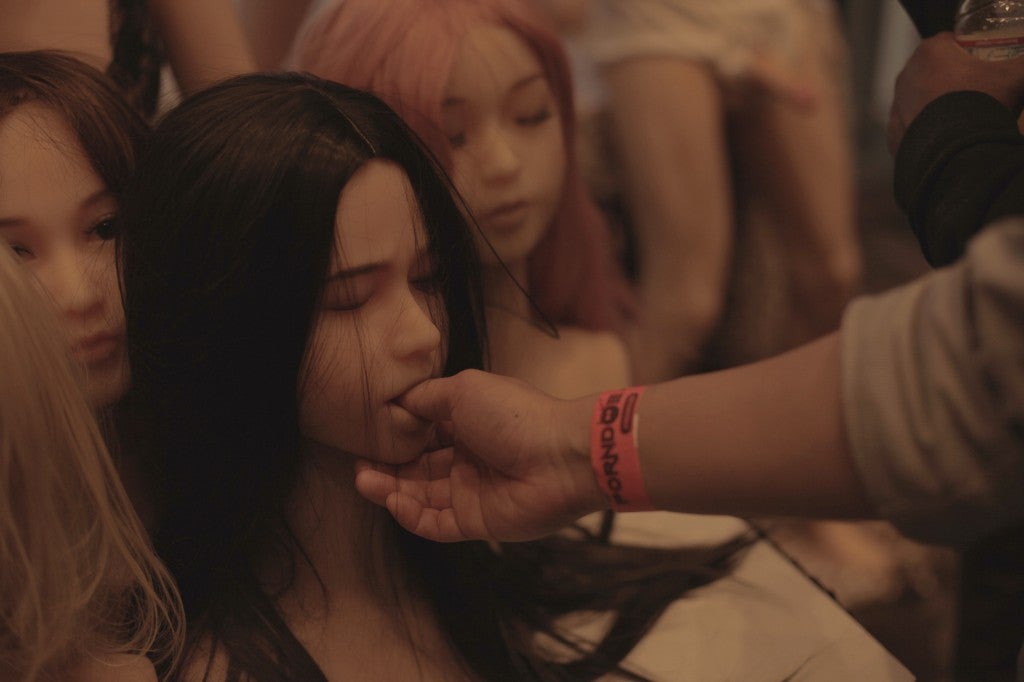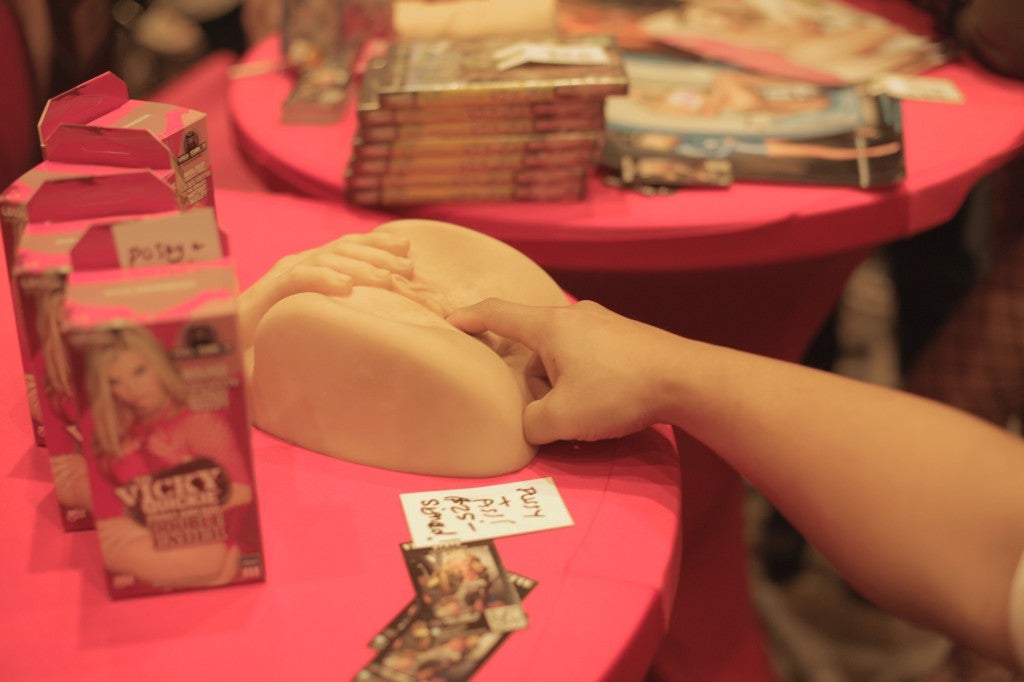 Try before you buy
Rows and rows of impressively lifelike sex dolls fill out the AVN's convention floors. Unlike with online orders, which is how how the majority of sex doll manufacturers make their money, AVN attendees are able to "test out" the products in real life.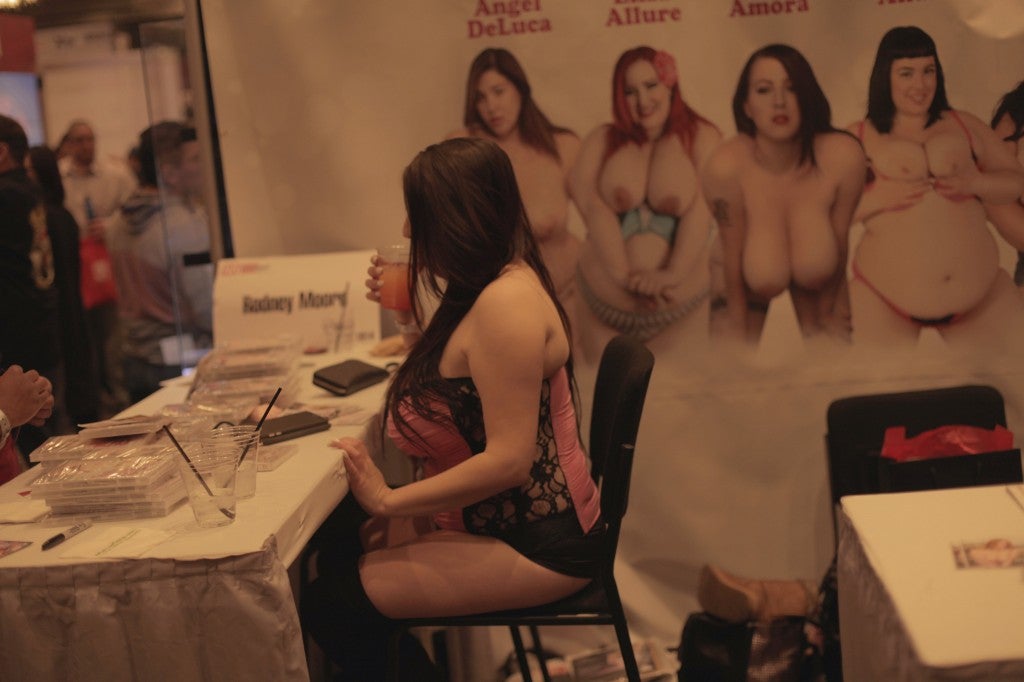 A haven for BBW
The ScaleBustinBabes.com booth describes their performers as "pretty, well-fed and hot in bed." In the course of the weekend, more than one tells me about how sex work has helped her cultivate body positivity.
Serving all oral needs
Even a week after AVN has ended, I'm still unsure why the convention featured a teeth whitening booth.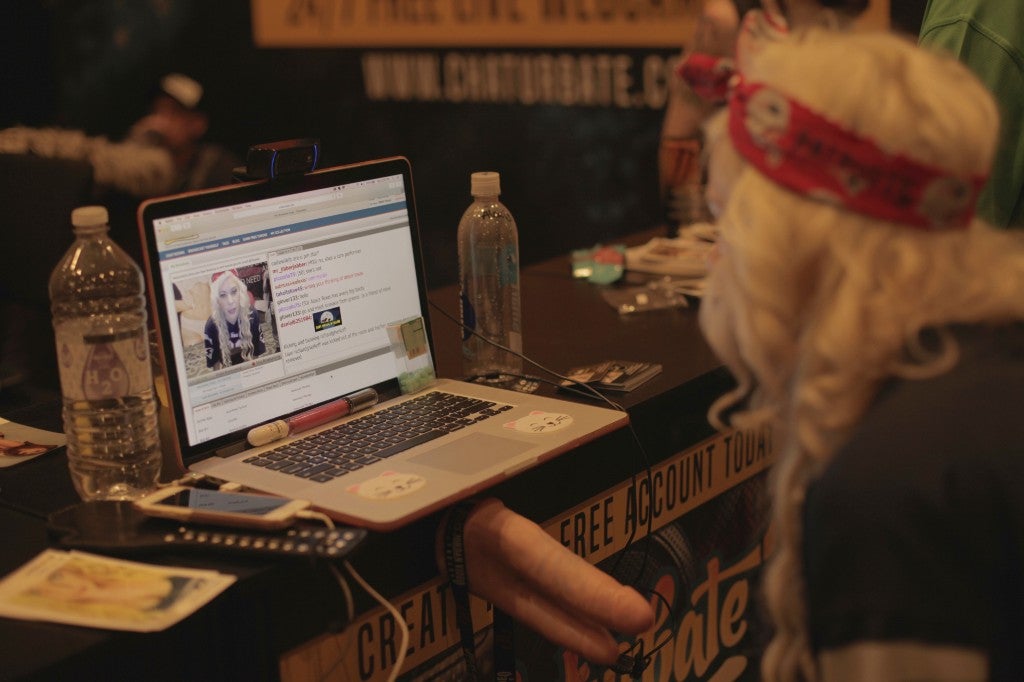 The camming never stops
Dozens of performers twerked, high kicked and blew kisses at their followers at the Chaturbate booth, where cammers worked it while they worked, managing their online broadcasts while interfacing with visitors to the booth.
"What customers like the most is being able to talk to us," says a woman who goes by HereSheIs. She occasionally turns back to her computer, where fans are waiting. "[Normal] porn is just watching a recording. You're never going to know how much you might enjoy camming until you try it."
Ask and you shall receive
"We like money!" one of the Hustler's dancers shouts to a crowd of gawking fans as she twerks to Travis Scott's "Antidote." None of us were properly making it rain, but after the scolding, a couple guys threw some fives into the air.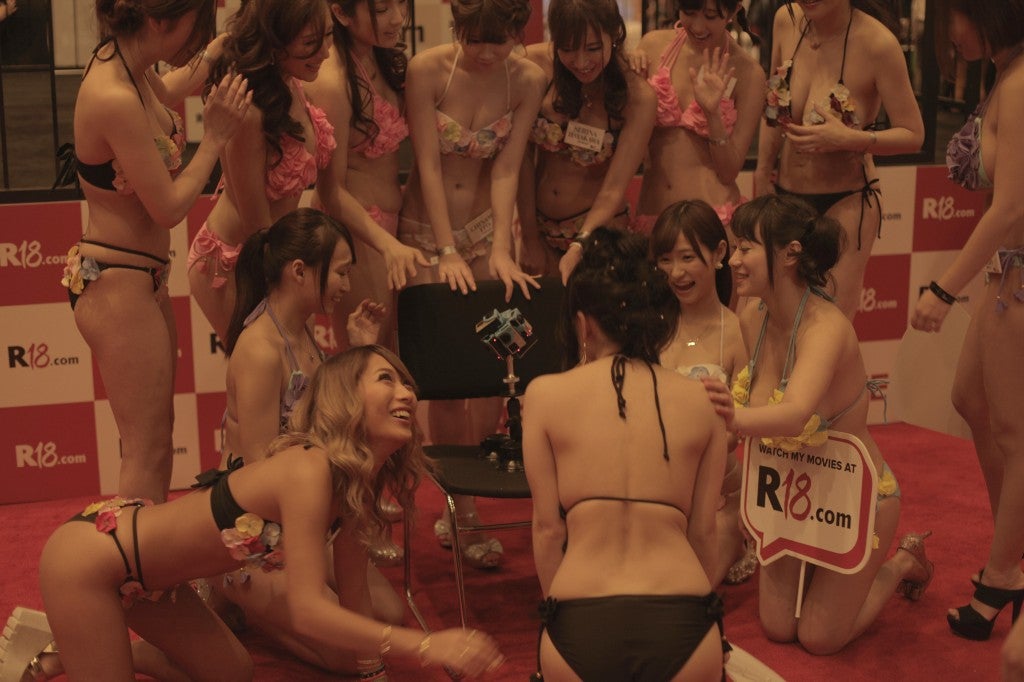 Big in Japan
R18, one of Japan's largest adult sites, is also one of the most popular booths at AVN. The models even flew in from Japan, filming themselves on a Go-Pro rig designed to shoot 360-degree content that'll eventually be rendered into a virtual reality environment.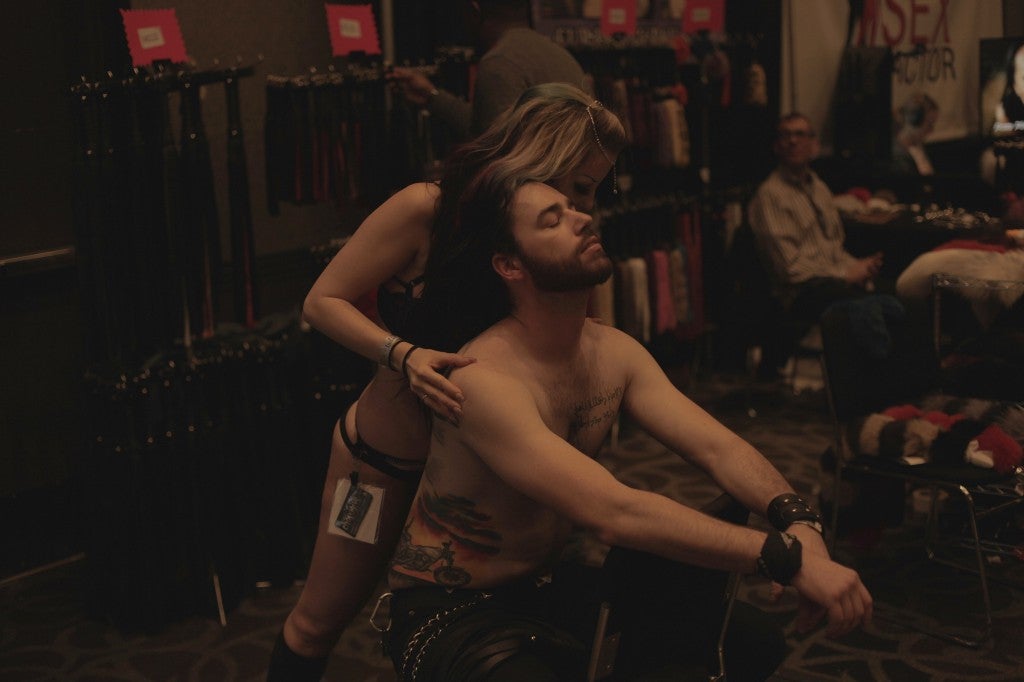 Hot as fuck
At the BDSM-themed booth "Hot as Fuck," I watched a guy get whipped by a mistress, which served as fodder for a conversation with my new bff Trish, who caught the same performance earlier in the day. While the two of us waited in line for the official AVN afterparty at Club Vanity, she told me about coming to the AVNs with her best friend from a former job at a high school, where the two bonded over their passion for sex and their disdain for their jobs.
Trish shows me a video of a bondage scene she shot during a live demo earlier at the conference, her favorite kind of porn — with a female submissive tied to a net wall. Before we part, Trish tells me, in detail, about the "1980s Miami cocaine birthday party" she's planning on having, promising that the drug use won't be a health issue, seeing as now she works as a nurse.