Popular culture is often said to run on a "20-year cycle of resuscitation"; by that truism, we're now deep into reliving the '90s. And while the metric may be imprecise, there's no doubt that, as ever, everything old is new again: Jurassic Park got a new sequel last year; the Teenage Mutant Ninja Turtles have returned, as has Star Wars; Ghostbusters hits theaters next month. It seems like every other week there's a new announcement of a long-dead media property that's about to be revived. But what about the other films of our youth — that is to say, porn?
Though literal reboots of decades-old porn franchises or films are relatively rare (unless you happen to count the infamous sequel system that's led to more than 150 volumes of Barely Legal), many porn fans are nevertheless driven by the same sense of nostalgia that brought Luke Skywalker and Donatello back to the big screen. And vintage porn is more readily available than ever before — with pretty much any porn performer, scene or movie one search result away on Pornhub and the other tube sites (for free, most likely illegally).
But what drives that urge? Is it something deeper than mere longing for days of yore, when we were younger and everything was allegedly better, newer and more interesting? Adult film director Lee Roy Myers — who beat HBO's Westworld reboot to the punch with the porn parody Sex World in 2011 — has a few theories. For starters, there's the fundamental nature of male sexual psychology. "When [men] become adults, the things that they're into then are what stick with them," he says.
Psychologists refer to this as "sexual imprinting." Though it's most often cited in the context of why people are into fetishes like wetlook or sploshing, it could be used to explain some more run-of-the-mill tastes as well, like why moms and teens (the two types of women teenage boys are most likely to come into contact with) are such popular porn tropes.
This sexual nostalgia may tie into what's called the "reminiscence bump," a phenomenon in which older adults disproportionately recall memories formed early in life, specifically between the ages of 12 and 22. In other words: prime porn-watching time. It's the same reason you might get excited when songs like "Semi-Charmed Life" or "No Scrubs" come on while you're out at the bar. You heard them when you were young; now they're with you for life.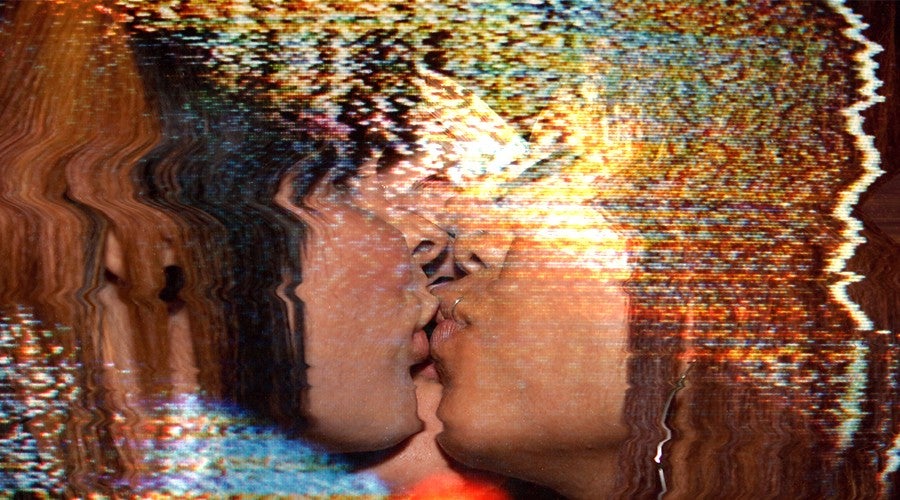 There are also historical reasons why the adults of today retain an attachment to porn of yesteryear. In the days before online porn, acquiring hardcore material was an expensive — and time-intensive — proposition.
"There was a time when people were paying $60 to $90 for a tape, or they had to go to a theater to watch something," Myers says. "There was a time investment, and there was a financial investment. So if you were going to buy something, you wanted to be sure you were going to get off to it." The modern system of abandoning clips if they're not working for you wasn't an option in the VHS/DVD era: "Unlike today, you can't just buy one, not like it, not get off to it, and then move on to the next one, because [it would have] cost you $8,000."
And if you were young enough to be living with your parents in those early days of porn, there was also a secrecy aspect — one that required a lot more cloak-and-dagger than just erasing your browser history. For Will (not his real name), a 31-year-old diehard Vanessa Del Rio fan who describes himself as a member of "the last generation that acquired porn through back-alley and garage deals with neighborhood kids," coming of age in that era had a major impact on his tastes.
He fondly remembers his first-ever hardcore porn: two issues of Hustler and a dubbed VHS, acquired from an older kid in the neighborhood. "I traded him my skateboard for it." Because access to smut was so limited, that early porn carried a lot of weight: It wasn't just a way to get off, but instead something more like "artifacts, tomes, something sacred that would teach a curious young man what precisely sex was about."
The importance of those VHS tapes was only intensified by the fact that , in addition to being hard to obtain, they required an elaborate setup to consume. The family VCR (R.I.P.) was of course far less discreet than the personal laptops and smartphones enjoyed by the horny teens of today. "Due to how secretive I had to be in my consumption, I learned to appreciate every moment I had with it," Will says. That intense feeling of appreciation has stuck with him even today — he even has a Vanessa Del Rio poster on his bedroom wall.
Some would argue that the porn of bygone days was just better, period; certainly it was fundamentally different from a lot of what's marketed today. Dave Sutton, the owner of VCX — one of the best sources for many of those classic films from the '70s, '80s and '90s — notes that, in the days before gonzo porn took over the industry, many pornographers considered themselves full-fledged filmmakers, more interested in crafting feature-length films than eight minutes of jerkoff material. Though they rarely created anything that rivaled Hollywood in terms of acting or cinematography, there was still an attempt to create an immersive story or experience, a dramatic difference from the modern style that Sutton describes as watching a performer "go down on the same guy for eight minutes while she's looking at the camera and making jokes on the side."
That said, there's at least one major plus side to our modern-day erotic ecosystem: Whatever you happen to be into, however you came by your urges, there's someone eager to provide it to you. Which is a pretty good reason to be happy for the porn world today — no matter what smutty era happens to tickle your fancy.
Lux Alptraum is a writer, consultant and comedian with one thing on her mind. She previously wrote about sex toys for men for MEL. Follow her on Twitter at @luxalptraum.