On the morning of his senior prom, Andrew Grella found himself living the plot of a classic teen comedy — his face was full of zits. "I had acne scattered everywhere," he explains. His mom recommended putting on some of her makeup. "I told her she was crazy."
Instead, he drove to the Shoppers Drug Mart and Walmart in his hometown of Toronto, looking for a product aimed specifically for men that could solve his problem. After pacing the cosmetic aisles for hours, the then-17-year-old came up empty. "There was no male-specific concealer or product that would cover the blemish," he explains. "There were face washes that would treat my acne over time, but nothing immediate."
Defeated, he returned home to mom, acne and all. "She attacked me with her full makeup arsenal," he says. "When I saw what it could do to my skin and the self-confidence it gave me, I vowed to make a line specifically dedicated to men."
And that's exactly what happened next: Blush for bros, makeup for men — or a company and collection of products he calls "Formen."
"It's problem/solution skincare for guys," Grella says. Now men's imperfections could be discreetly cloaked in Formen's tritone Concealer for Men. Bags under your eyes? Try a dab of Formen's Under Eye Concealer + Pro Palette. Face a little shiney? Matte that shit with Formen's Invisible blotting powder. Dry blotchy skin? Formen's Six-in-One SPF 20 Brightening CC Cream — Grella's most popular product — moisturizes and color corrects by oxidizing with the air to transition from white to skin color.
"Many people balk when they hear 'male cosmetics,' because they think, I don't want red lipstick; I just need something to conceal this problem on my face," the now 25-year-old Grella explains. "We tried to make the process simple, quick and easy."
And manly. Formen's logo looks like it belongs on a bottle of Bull's-Eye Original Barbecue Sauce.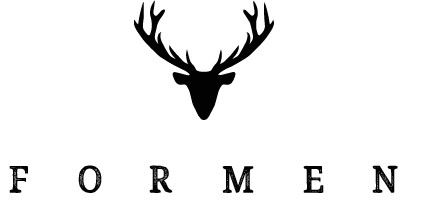 "It seemed to strike the right chord with our audience," Grella says. "The thought process for the brand was scary simple: What are we selling, and who are we selling it to? We chose the elk because it's a boss mammal that's revered in various cultures."
"We're very close to guys brushing their teeth in the morning, having a shave, combing their hair and applying a little concealer," says Jody Formica, an N.Y.C.-based makeup artist. "Admittedly, I'm in an industry with a lot of gay men, and my gay friends do wear some makeup. Heterosexual guys are a little shy about it, but I'm finding more and more guys are getting less afraid of it."
Formica points out that in addition to being a great revenue opportunity for brands — as macho grooming products that smell like booze and bacon have proven to be — makeup designed for men that's easy to use and packaged appropriately can address a social and psychological need. "I don't think I'm exaggerating when I say that proper skincare and makeup can be life-changing," she says. "If you have to sneak your girlfriend's Secret Camouflage [an oil-free concealer by Laura Mercier] then there's clearly some unnecessary fear and shame experienced. Why not make it a morning ritual — a confidence-building, shame-free way to present your best self?"
Formen is hardly the only brand looking to freshen up the male mug. Tom Ford, Calvin Klein, Menaji and Clinique each have male concealing products. In 2008, Yves Saint Laurent launched the male version of Touche Éclat, their concealer, long considered a staple of many women's makeup bag. Mens Makeup UK goes a step further, offering a fleet of eyecare products for men, including brow styler, guyliner and manscara. "The growth of social acceptance toward men wearing makeup has been significant since the turn of the century," MMUK writes on its website. "One thing which certainly has been apparent during the uprise of men's makeup is the encouragement ladies give to gents to experiment with a little bronzer, tinted moisturizer and even guyliner."
The earliest records of men using cosmetics date back to 3,000 B.C., when both men and women in China and Japan used tinctures to stain their fingernails to signify their status in society. Meanwhile, the ancient Egyptians applied makeup for its alleged healing powers and ability to protect them from the gods. Cosmetics also were extremely popular during the Hellenistic Age (323 B.C.-31 B.C.). In hot climates, as Debra Skelton and Pamela Dell write in Empire of Alexander the Great, eye makeup "protected the delicate skin around the eyes, kept off flies whose bites could cause inflammations and sheltered the eyes from the sun's glare."
A couple of centuries later, Brit warriors daubing their faces in blue woad became known by the Romans as Picts ("The painted ones"). "All the Britons dye themselves dark blue with woad," Caesar once wrote, "making themselves all the more terrifying in battle." The Romans themselves painted their heads to disguise premature baldness.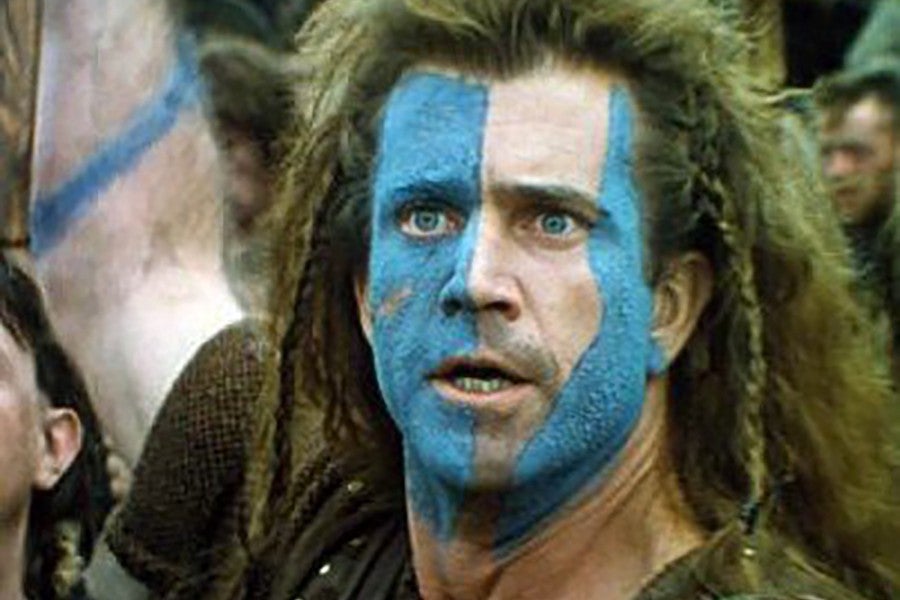 Modern men have been known to wear makeup, too, and like most other things, those habits have largely come via movies and TV. Cinema — notably a side-parted Clark Gable — marked a turning point in male vanity. Elvis Presley, The Fonz and later John Travolta were often depicted on screen with a comb and grease to fix their hair. And rock 'n' roll has long popped with the help of a bit of guyliner: There's Marilyn Manson; Boy George; David Bowie; Prince; Alice Cooper; Ozzy Osbourne; KISS, Motley Crüe, Steven Tyler and the rest of the 1970s and 1980s glam-rock squads; Brandon Flowers; Adam Lambert; Dave Navarro; and Billie Joe Armstrong. Athletes like Cristiano Ronaldo, Dwyane Wade and Dennis Rodman paint their nails. Comedians like Eddie Izzard and Russell Brand do their eyes, and Bernie Mac was regularly reposed in a mani-pedi chair getting his nails done:
A new millennium brought with it even more men who wear makeup (Johnny Depp), men who sell makeup (Tom Ford), men who blog about makeup (Manface and Skincare For Men) and men posting in "Makeup Addiction" SubReddits:

These days male makeup trends are set by a handful of men affectionately known as "beauty boys" — male-identifying makeup artists who post bold, colorful and elaborate looks to social media and have groomed their way into the female-centric worlds of Instagram and YouTube makeup tutorials. "Some of those Beauty Boys are crazy," Grella tells me. "You watch the transition on Instagram and say, 'Holy moly — I know a lot of women who can't even do what you're doing right now!'"
Exhibit A: Tim Owens, known online as Skelotim, who matches his makeup to his snacks once a week in a series he calls Fat Bitch Friday. For example, dark purple eye shadow and a bold grape lipstick are paired with a Smucker's Uncrustables peanut-butter-and-grape-jelly sandwich.
CoverGirl paved the way for mainstreaming Beauty Boys in October when it named 17-year-old James Charles as its first male CoverGirl, hoping to reach Charles' 1.5 million followers on Instagram, where he posts selfies of his face with Valentine's Day glitter tutorials, trippy landscapes and intergalactic glam. While most beauty boys nod to drag queens as trailblazers, many like to stress the differences. As Charles told The New York Times: "Boys in makeup are boys in makeup. When you're a drag performer, you're a boy in makeup performing as a female."
Twenty-four-year-old Jake-Jamie Ward, better known as Beauty Boy on YouTube, takes a more naturalistic approach. One of his most popular videos outlines the best products available on the market for men and offers helpful tips and tricks for guys looking for a perfect skin day every day. "I think it was well-received because it's a guide that enables men to seek advice confidentially behind closed doors," Jake writes via email. "Many men are still terrified of approaching a beauty counter. Also, staff at many cosmetics houses aren't trained in how to apply makeup to men, so guys come to me to learn how they can transform their complexions in the most natural way."
Granted, most guys today aren't trying to paint themselves up like Playboy bunnies (or Uncrustables), so I ask Formica what the everyman's daily makeup routine might include. "Definitely concealer," she replies without hesitation. "Something like Touche Eclat by Yves Saint Laurent, which is a more sheer concealer. Oil-free concealer with salicylic acid like Murad's Acne Treatment Concealer is great for oilier skin. But if the skin is dry, then Nars Radiant Cream Concealer is my favorite."
Formica says men also could use a tinted moisturizer to even out their skin tone, and promises that applying a small amount to the face and neck after showering and shaving in the morning will add a healthy glow. "Apply concealer under your eyes after your tinted moisturizer, only where you see the darkness, pressing it (not smearing it) into the skin," she directs. To make those eyes pop, she recommends a technique called tightlining with a flat eyeliner brush, which subtly defines and thickens the appearance of the eyelashes, resulting in a richer eye color.
All signs point to more and more men getting ready for their closeups.
"2016 was an incredible year for men in makeup," reports Beauty Boy. "We saw some incredibly exciting changes across the industry, and this comes from male influencers like myself raising awareness and bringing the issue to the forefront of people's minds. Awareness is key. I think we'll look back in five years and say, 'I can't believe that was ever an issue!'"
Yeezy's aware. Earlier this month Kanye announced he's launching a cosmetics line inspired by his late mother. "He wears makeup and so do his friends," a source recently divulged. "He thinks all men are going to be wearing it soon and wants to be ahead of the curve."
Formica agrees: "Within the next three to five years we're going to see more established and luxury lines developing makeup for men, and more men accepting the fact that makeup can be a great benefit to their daily styling and grooming."
​As for Grella, he reports Formen is "chugging along full steam ahead" with two new products set for launch in April — one for anti-aging and another for makeup removal (because all this shit's gotta come off eventually). Despite just being a team of two, Formen continues to grow every year and is attracting more and more competition.
"I see wider audiences of men experiencing with cosmetic products," he predicts. "We're all self-conscious at some level. If a man sees that a makeup product can instill assurance in him, he'll make it a regular part of his grooming routine. Even if he doesn't admit it."