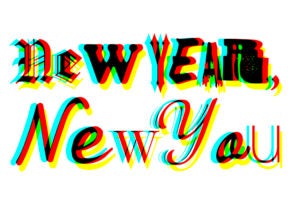 Is there a better way to change everything about your life than by changing your name? Because while it might not completely erase your circumstances, it definitely allows for a new you, if in name only. So this week, we're looking at what's in a new name — for yourself, for your favorite TV characters, for your boat, for your stripper, for your son and for nearly everybody (and thing) in between.
Wrestler names aren't like other names. 
Socially, wrestlers often address each other by their gimmick names, with the old-school reason being so that they don't accidentally use someone's real name on television. That's not a hard-and-fast rule, though, and it's especially changing with the current generation. Like the time last year when a wrestler kept talking to me about "Jim" for way too long before I realized that he was referring to All Elite Wrestling's Orange Cassidy (real name: James Cipperly). 
The subject goes a lot deeper than polite conversation, though: In spite of often being a fictional creation, a gimmick is the primary facet of a wrestler's public persona when it's not their real name. It was, at least in wrestling's regional days, when talent was unencumbered by contracts or corporate bureaucracy, pretty simple: In a world where you only gave notice for professionalism's sake when you wanted to move on, your gimmick, name and all, were considered yours to take with them. 
Corporate wrestling, starting with the 1984 national expansion of the WWF — now WWE — changed that. Even if a wrestler came up with something on their own, if it was under the WWF banner, it was contractually assigned to Vince McMahon's company. At times, they were even more dogged than that: Roy Wayne Farris, better known as the Honky Tonk Man, has long spoken of having to jostle with the WWF's lawyers when he left the company, even though about 95 percent of his gimmick was his creation before he ever signed there. When he offered up evidence of his runs in Stampede Wrestling in Canada and elsewhere as "Honky Tonk Wayne" in an Elvis jumpsuit with an Elvis haircut, his problems went away. He's far from the only wrestler to have such issues, though.
The most famous one, historically, would be The Ultimate Warrior. Most of his persona was, more or less, put together as The Dingo Warrior in Texas before he ever signed with the WWF, but the more famous name (The Ultimate Warrior) was a WWF creation. So when he went on to have multiple acrimonious splits with the company, the man behind the gimmick, James Brian Hellwig, was presented with a problem. Given his asking price, it didn't seem like he had an interest in an especially active wrestling schedule outside of the WWF, but when he was, he was simply "Warrior" or "The Warrior." 
To cement this change, he changed his name legally to "Warrior" — yes, he was mononymous — in 1993; something that is, especially with hindsight, an odd decision. Normally, when wrestlers change their legal names to gimmick names, they go with their famous gimmick name as a way to protect it and/or themselves, the latter being if a promotion like WWE is asserting ownership. Chyna did it with a lot of fanfare in 2007, but there are enough obvious examples that you can even find listicles about the topic. Warrior is different, though, because he changed his legal name to one that, thanks to the existence of the Dingo Warrior, wouldn't be in much dispute if he just continued to use it professionally.
Warrior, however, was a big enough star that when he went to the WWF for the third time in 1996, he was able to negotiate a lot of concessions, including his personal white whale: The rights to the "Ultimate Warrior" name. Per section 3.1b of his contract, the trademark would be transferred to Warrior on the effective date of the contract, and according to the U.S. Patent and Trademark Office website, the WWF transferred six different trademarks, four of which were explicitly for the Ultimate Warrior, to Warrior's Ultimate Creations, Inc. a few weeks later. Just two months after that, though, the relationship fell apart: The two sides reached an impasse, with Warrior claiming it was because the WWF improperly used his trademarked "always believe" catchphrase at a licensing fair in New York. He started no-showing bookings and the WWF cut ties, with Linda McMahon writing the wrestler a particularly scathing letter.
These days, the wrestler most associated with name-related wackiness would be the man that we all call Cody Rhodes, one of the top stars and executive vice presidents of All Elite Wrestling. In AEW, as he has been in most places since leaving WWE in 2016, he's known as "'The American Nightmare' Cody." (His Twitter account, however, has never stopped being @CodyRhodes with the display name usually being "Cody Rhodes.") If you're assuming that he lost the name in leaving WWE, then… well, that's where it gets complicated.
Cody is the youngest child of the late "American Dream" Dusty Rhodes, one of pro wrestling's enduring legends. Dusty's real name, of course, wasn't Dusty Rhodes; it was Virgil Riley Runnels Jr., although his nickname was "Dusty" long before he ever went by "Rhodes." Cody, meanwhile, was born Cody Garrett Runnels, and he'd begin his wrestling career in WWE's farm system as Cody Runnels in 2006. When he made the move to WWE's main roster in 2007, however, his ring name was changed to Cody Rhodes. With all of this information taken together, it was unsurprising, albeit disappointing, when it was reported in 2016 that he couldn't use the name Cody Rhodes in Impact Wrestling, a WWE competitor. It did, though, make legal sense. 
Cody eventually commented on the situation in April 2017, when he spoke to Sports Illustrated to plug an upcoming independent booking. "I'll tell you this, and I've not told anyone this, but I don't mind that WWE took away my last name," he told SI's Justin Barrasso. "Deep down, in my bones, I definitely want it back — and I have plans to get it back — but there is something to being Cody. The longer I don't have a last name, the more I'm okay with it. That's not to say WWE is holding it ransom. It's literally an intellectual property law that easily can be remedied, but there is something about being Cody that I don't mind." 
A few months later, Cody would say on Jerry Lawler's now-defunct Dinner with the King podcast that WWE "would have no problem" if he explicitly asked to go by Rhodes, adding, "I perform under it at non-televised events, it's not [a] secret to the fans that's my last name; but when it comes to television, that's WWE's intellectual property." He would later give me a similar answer when I messaged him to try to clarify the situation for a story, saying that the issue was primarily one having to do with TV that came up specifically because he started with Impact. 
However, WWE's "Cody Rhodes" trademark, the one "Cody Rhodes" trademark that exists, contains no such distinction that would have legally blocked Cody the person from using the name on TV but not on other shows. More specifically, it covers "performing in wrestling exhibitions and live performances by a professional wrestler" and "providing wrestling news and information via a global computer network." (The filing also claims to not refer to a living person, but that may mean nothing, as there's no clear pattern to which WWE wrestler name trademarks say that they do refer to a living person.)
Here's where things get even muddier: In November 2017, Cody's public stance, in an interview with Chris Van Vliet, was that "I play it safe when it comes to television because it's WWE's IP." But seconds later, he explained that contrary to popular belief, Cody Rhodes is his real name and "my name hasn't been Cody Runnels since I was 17." (He'd actually mentioned this on Twitter the previous March, but it was in a reply tweet that was easily missed.) 
When a shocked Van Vliet asked what the problem with using the name was at that point, Cody basically said that it was a matter of not wanting to force the issue given WWE's claim to the trademark. "At no point would I ever want to go into a courtroom with a company that I have love and admiration for," he said. "I met my wife there. I got my start there. They're the house that built me. If they want that last name, they can give it to somebody at [developmental brand] NXT." Just to make the topic more dense, he would specify in February 2018 that his last name is actually "Runnels Rhodes," though he said he was 15 when it was changed in a possible typo.
Most recently, in November, someone who may have been trolling — they've since been suspended from Twitter — asked Cody why the various trademarks that he's filed for are listed as belonging to Cody Runnels. Cody responded by asserting that he files through an LLC and referred to the now-suspended account's attached screenshots as "a Google search." They weren't; I saw them at the time, and they were legitimate screenshots from the U.S. Patent and Trademark Office website. (There's no way to link someone to trademarks on that site, which is why Justia.com's aggregation of Cody's trademarks is what's linked above.) 
In response to Cody's tweet, someone going by "Document Dan" — a new account that appears to have been created for the thread in question — pointed out that other publicly available documents, ones I've confirmed the authenticity of, list Cody and his wife Brandi as "Runnels." 
But that may not prove anything, either. It's entirely plausible that a two-word, non-hyphenated surname that sounds like Runnels Rhodes would cause data entry issues. Hell, the aforementioned, "Warrior" was sometimes referred to erroneously as "Warrior Warrior" in court records.
Besides, what Cody's real name is may be immaterial, since past precedent indicates that he could just change it if need be. Lying about it would be weird if that's what he's doing, but if there's one thing that Cody is fiercely protective of, it's his family legacy. Other than "The American Nightmare," all of the trademarks that he's filed for himself are either about his dad ("The American Dream" and "Dusty Rhodes") or since-abandoned event names that his dad came up with. Long before his death, Dusty would, in interviews, openly regret not securing ownership of the names himself, so that's what Cody did by getting trademarks for names like "SuperBrawl" and "The Match Beyond." It's clearly an emotional topic for Cody, to the point that, if he couldn't legally be a Rhodes, you could understand why he'd lie about it.
Not to mention, he can say it's not a big deal, but it's gotta be a special kind of hell when you don't own the name that made you (and your dad) famous.