On a tiny runway at John F. Kennedy International Airport in Queens, I'm sitting next to four businesspeople in a surprisingly roomy six-seat cabin. I'm in my tightest dress shirt, grayest slacks and most suede oxfords doing my best Roman Roy drag. The youngest, slimeball son in Succession is my only understanding of the type of person who'd justify an eight-minute helicopter ride from the airport to Manhattan. 
Just then, our copter teeters off the ground, and the businessman in town for a work trip next to me shouts, "Alright kids, here we go!" He's FaceTime-ing his little minions who squeal on his iPhone. I have to keep myself from yelping too and revealing myself not to actually be the business bro I'm dressed as.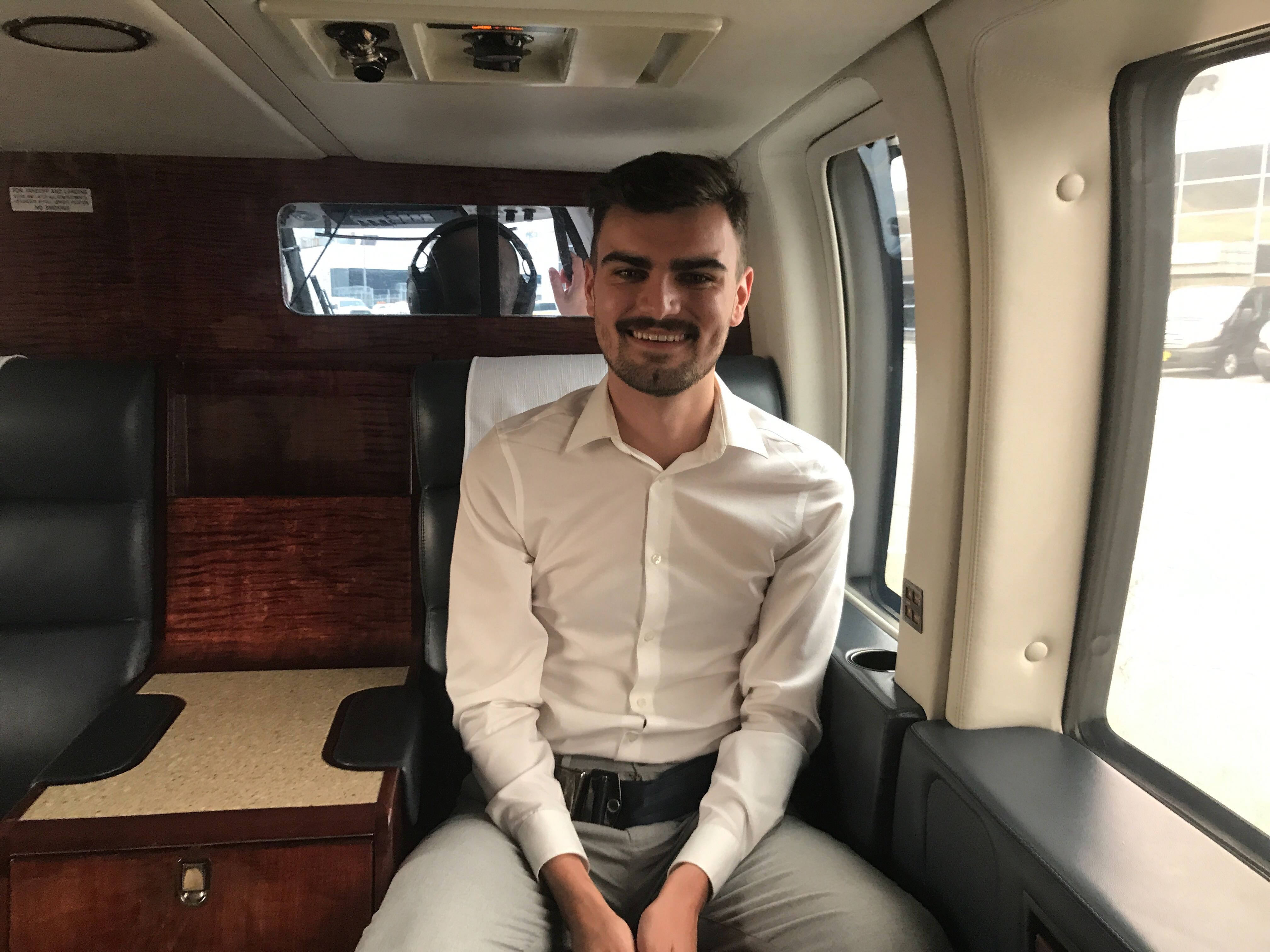 This week, Uber more or less launched its helicopter service to and from JFK and Lower Manhattan (it's been available to select users since July). The swanky journey promises a car that chauffeurs you to your copter, the aforementioned eight-minute ride over the East River and another car to take you to your final destination or terminal. 
It was, of course, immediately ridiculed. For instance, the New York Post pit Uber Copter against public transit, with its subway-riding reporter arriving to JFK three minutes early. That said, mass transit isn't exactly thriving. NYC bus and subway ridership is on a two-year downturn. It's the same story in Chicago, San Francisco, Philadelphia and most other metro areas nationwide where transit woes are becoming untenable. Meanwhile, crime, delays and the urge to complain about public infrastructure on Twitter are all up.
Uber Copter, then, positions itself as an efficient alternative. "You can spend less time stressed and even less time in traffic," its website reads. Regarding that efficiency, I waited 20 minutes for the Uber to arrive at the terminal and another 10 in the helicopter lobby where coffee, popcorn and free mini-waters were all available. These were the only amenities, however. I'd soon learn that the copter doesn't supply an aux cord, phone charger or the gum you'll occasionally find in an UberX.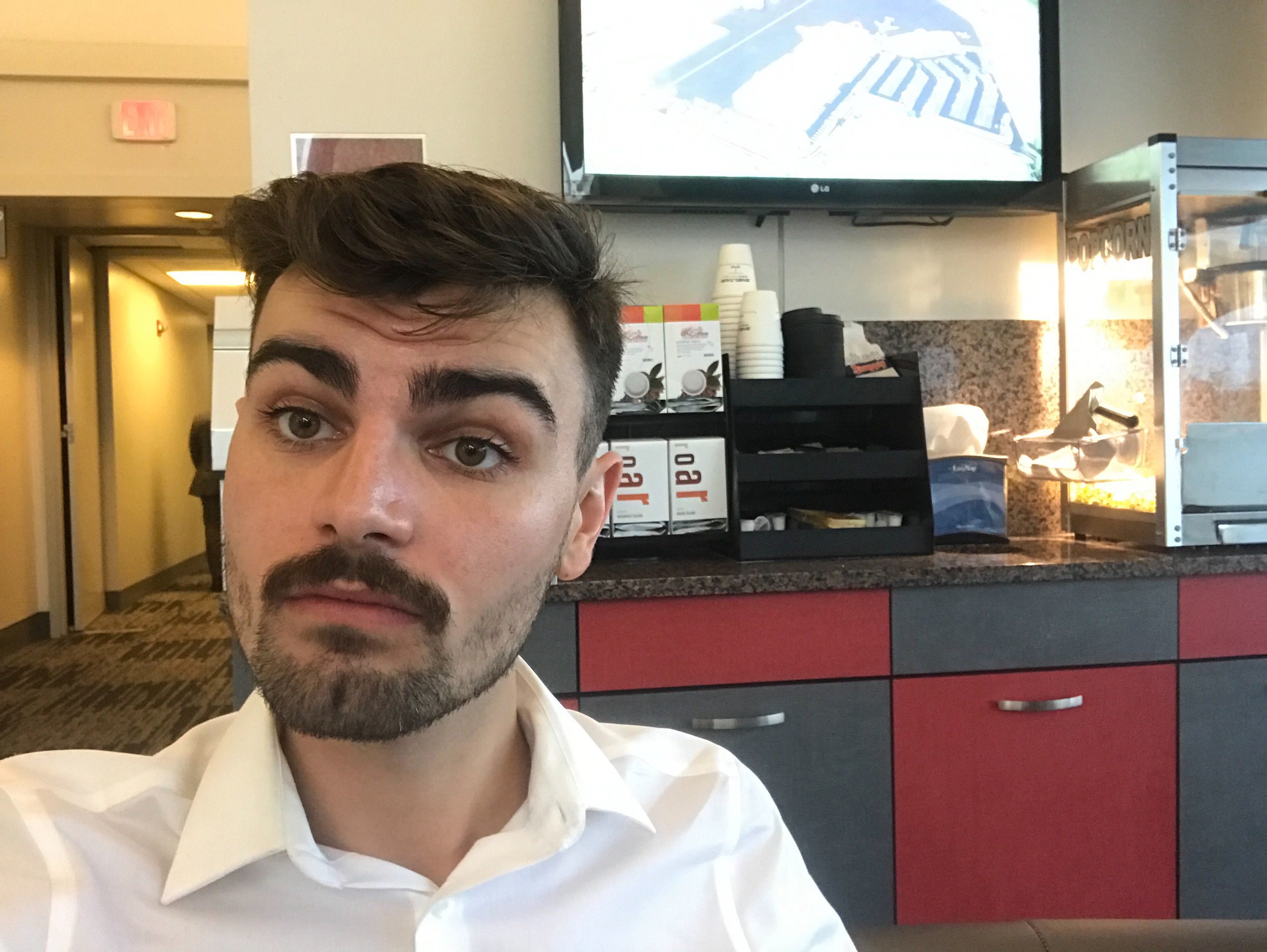 Amid financial woes and assault scandals, Uber is attempting to find new ways to keep customers happy. And so, it now has scooters, pet-friendly rideshares and, obviously, helicopters. The copter service, though, is nothing more than Uber's attempt at an amusement park ride for its wealthiest clients — a novel alternative to UberX. After all, the type of person even considering shelling out $230 for a helicopter was never considering a rickety, old subway ride anyway.
Along those lines, it didn't take long to surmise that all four of my passengers had all previously taken a copter to the airport. They ignored the safety video the way I do on a United flight. They dismissed the request to put their phones away while walking on the runway. And only the FaceTime-ing dad flashed a smile as we soared over the off-colored waves of the East River. (Eventually, too, they all casually admitted to being frequent helicopter flyers.)
As for me, by the time we took off, nearly 40 minutes into my journey, I was ready to call Uber Copter an expensive waste of time. Then I spotted Barclays Center from the clouds and immediately felt like I was getting shit done. In the time it takes to leave the subway platform during rush hour, we soared over the same monuments I hear by name everyday on my underground ride to the office.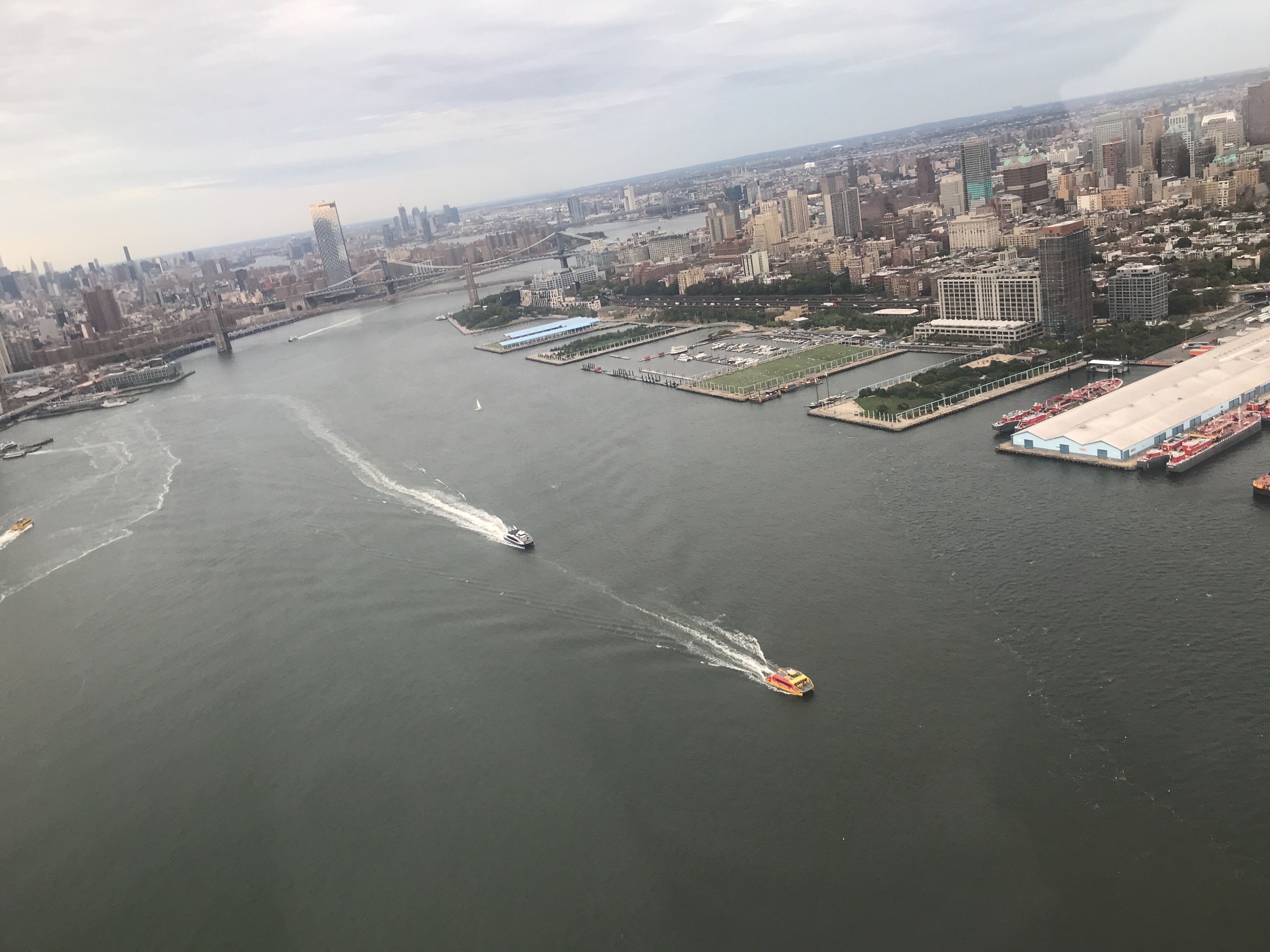 High above every Brooklyn hipster, I physically looked down upon millions of people going about their daily afternoon. I felt powerful and leveled up. I could see the cars stopped at red lights and the annoyed bikers trying to get around tourists on the jammed-packed Brooklyn Bridge. I was being efficient and taking control of my day, even if I'd stepped away from my desk to be chauffeured in an expensive helicopter by some unknown pilot. 
In her new book Trick Mirror, writer Jia Tolentino tackles the delusion at the core of self-optimization. "It's very easy, under conditions of artificial but continually escalating obligation, to find yourself organizing your life around practices you find ridiculous and possibly indefensible," she writes. Like pre-ordering Sweetgreen to your office or working off double monitors, the Uber Copter is the latest lie in romanticizing efficiency. 
Beyond, you know, the helicopter of it all, my quest for efficiency was actually pretty humble. I scheduled my copter for the late afternoon in the hopes of intentionally arriving at a Midtown film screening of the much-anticipated Korean film Parasite in the nick of time. In reality, I arrived 10 minutes early after killing more time at a coffee shop. Not exactly the pinnacle of the man-on-the-go I'd hoped for.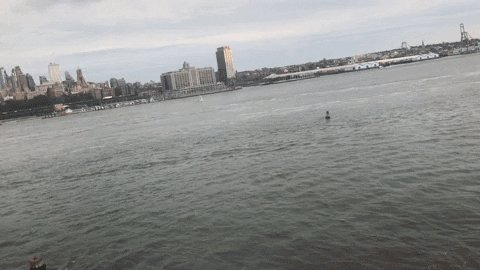 The movie, however, was a fitting end to my day. One of its themes, as E. Alex Jung writes in Vulture, is that "in order for someone to be rich, someone else must be poor." And in order for the wealthy to use Uber Copter, the subways and expressways must be jam-packed with middle- and lower-class workers wearing down our already poorly funded commuter infrastructure. It's a never-ending cycle in which the rich now have reason to lord over the rest of us.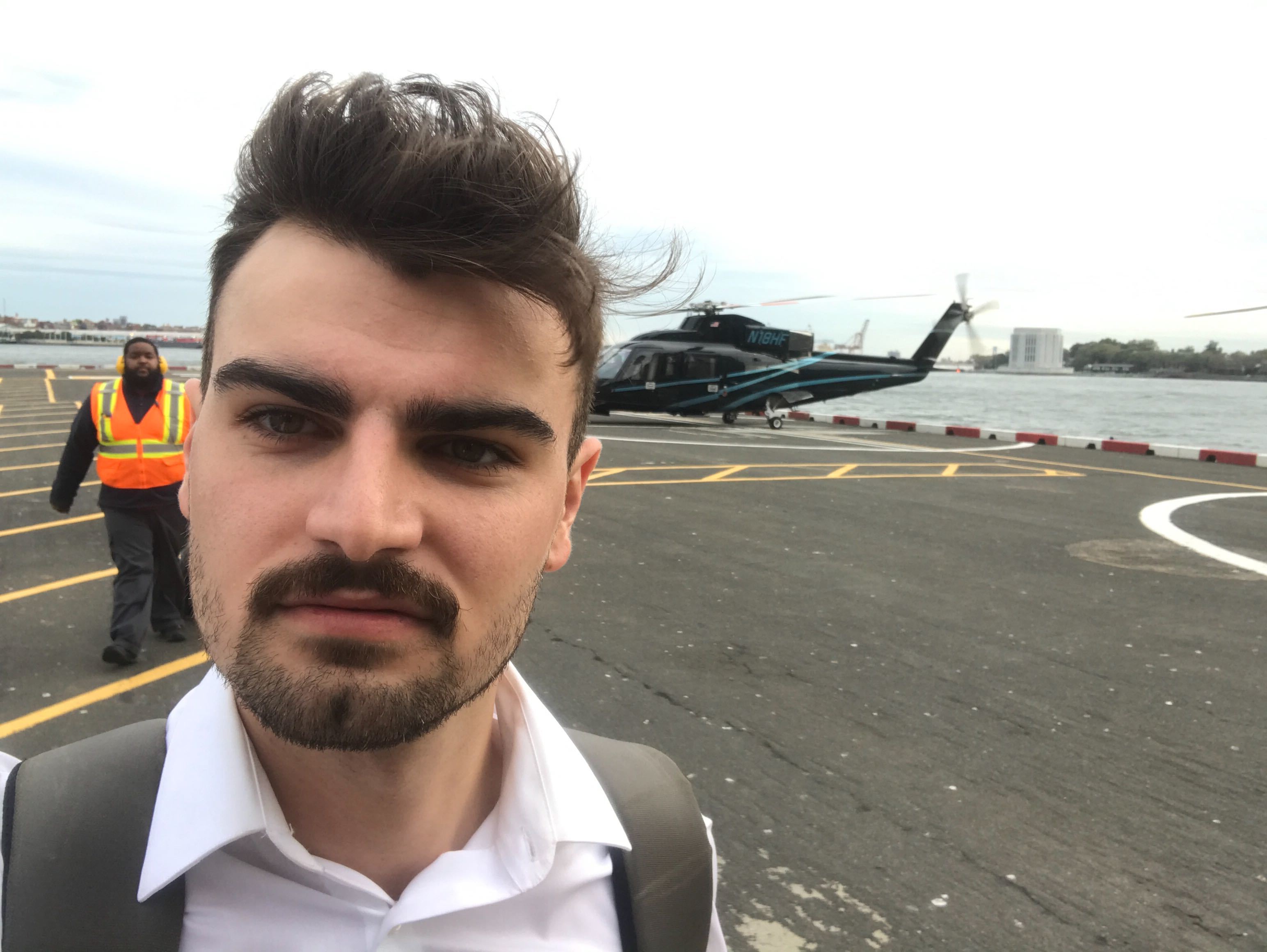 But perhaps the biggest scam is that the copter's pomp and circumstance hinders any skepticism (despite, for example, my reservations about the service, I blurted out, "It was really cool!" to my Uber driver once I landed). "They're market makers who will create demand from among people who hadn't considered themselves helicopter people," business strategy consultant Robbie Kellman Baxter told VICE of Uber.
She's right, of course. I never considered myself a car-service person before UberX came along. Now, I can't live without it. And ever since my Uber Copter experience, I'm pretty sure I'm becoming a helicopter person, too.