Is retirement all it's cracked up to be? Not really, says University of Illinois professor Leon Dash, who is interviewed in Monday's piece examining the health consequences of settling into a lifestyle of golf, bingo or mid-afternoon Seinfeld reruns. MEL readers, you ambitious souls, mostly agreed with Dash, who at 72 says he still needs a reason to get out of bed in the morning.
"Retirement for me will be when they find me face down dead on my keyboard," commented Byran Hampton. "I watched my father after retirement," added Johny Miric. "He was so bored, didn't know what to do with himself, died just few years after retirement." But it would be unfair to not include the point raised by Sean Peters: "What about the vast bulk of us, who are either doing manual work or are some flavor of corporate drone?"
Join the conversation and read the full article here.
Quote of the Week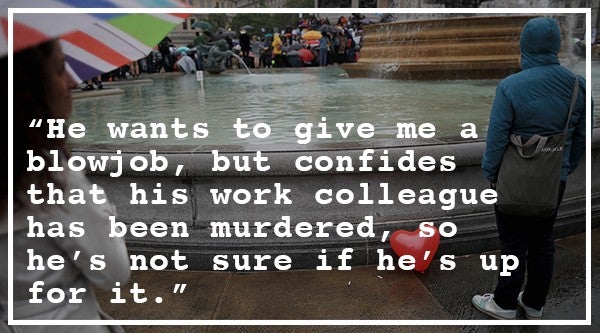 Writer Sean Monahan explores the anxious vibe in post-Brexit, where talk of politics is inescapable, even between the sheets.
Read the full article here.
Three Questions
The once-a-day pill Truvada (also known as PrEP) can be up to 99 percent effective at preventing new HIV infections — assuming you can get ahold of it. For many, this revolutionary pill has proved more elusive than a wild goose, maybe even a wild unicorn-goose. In March, an app called Nurx, created to deliver birth control to your door, added Truvada to its offerings. Co-founder Hans Gansgeskar spoke with MEL about some of the challenges involved in getting Truvada to the high-risk people who need it most.
PrEP from an app, delivered to your door, what's the backstory there?
About two years ago, PrEP started to become a "thing" in San Francisco, but people were still calling each other "Truvada Whores." So, it was not a positive discussion at the time. What we realized was, people are facing even worse access issues [with PrEP than they were with birth control], and we started interviewing people around San Francisco who were on PrEP. One of the questions we asked was, "From deciding that you wanted to be on PrEP to getting the pills, how long did it take?" We didn't find a single person who answered less than three months, and for most people it was closer to nine.

Nurx has been criticized for not giving users direct face-to-face contact with a physician. How do you respond to that critique?
Frequently our users tell us straight-out, "I felt that I was able to have a much more open and honest experience with your doctor over your system than I've ever had in a doctor's office, because sharing was so much more comfortable, I felt less judged, I felt more open."
What are some of the solutions that might help PrEP reach more people?
We're looking to get pharmacy partners here so we can send it out same-day. We're also looking to get testing teams that can go out to people and get them tested same day so you don't have to go anywhere. And strangely enough, it will make testing cheaper!
Check out the full interview here.
The MEL Movie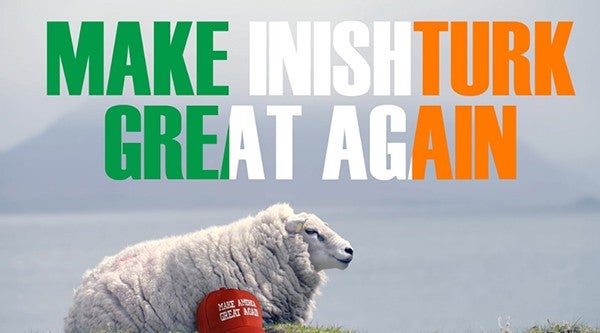 What if all the Americans threatening to leave the country if Donald Trump wins in November actually make good on their promise? Where exactly will they go? How about the near-empty Irish island of Inishturk (population: 58)? The island's development officer thinks disgruntled Americans should consider moving there — a proposition that went viral. We sent MEL Films to Inishturk to see what the locals thought of the presumptive Republican nominee, how they feel about a horde of Americans potentially living among them and how they're handling internet fame.
Watch the full movie here.
MEL Radio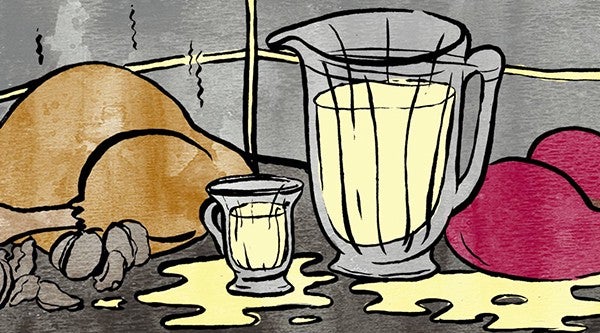 This week on MEL Radio, punches were on our mind. Listen to Ren Klyce, the sound editor on Fight Club, discuss how he made the punches in the movie sound so disturbingly real; a segment on a dude who likes to get punched in the balls; and a recipe for rum punch from the country's top bartender.
Hear the the full podcast here.
Great Movies About America (That Weren't Made by Americans)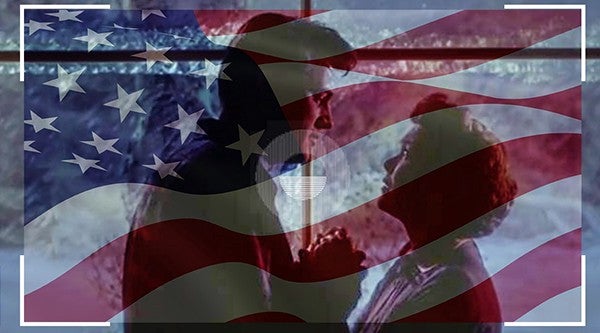 For our holiday Movie Marathon, we decided to flip the script, focusing on movies about America that were directed by foreign-born filmmakers. Through their eyes, we get an outside perspective that's often refreshingly critical. Who doesn't like a little tough love?
Chinatown (1974), by French-Polish director Roman Polanski –This impeccable mystery-thriller, hit theaters two months after Nixon resigned — speaking directly to Americans who had become cynical and distrustful of corrupt politicians.
Twelve Years a Slave (2013), by English director Steve McQueen –That Twelve Years is based on a true story is almost beside the point: The film forces us to confront our shameful history, which in some ways still feels very present.
My Blueberry Nights (2007), by Chinese director Wong Kar-wai –Since the other movies on this list take a dim view of the United States, let's end with a film that really adores this country. Costarring Jude Law, Rachel Weisz and Natalie Portman, My Blueberry Nights is certainly more slapdash than Wong's other films, but it pulsates with the vibrant, chaotic swirl of American life.
Check out the rest of the list here.
Unsolicited Advice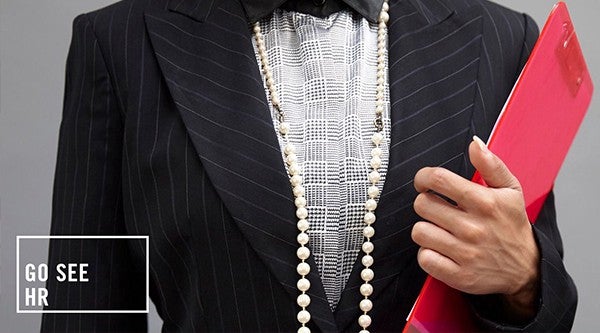 Terry Petracca, the hippest HR expert we know, begins her biweekly column dedicated to solving all of your work-related woes that you're too scared to talk about with your own HR department. This week she talks about how to deal with a cokehead boss, the never-ending slew of after-hours emails and co-workers you can't stand.
Check out her advice here.
Comic Relief: Modern Warfare Meets Next-Day Delivery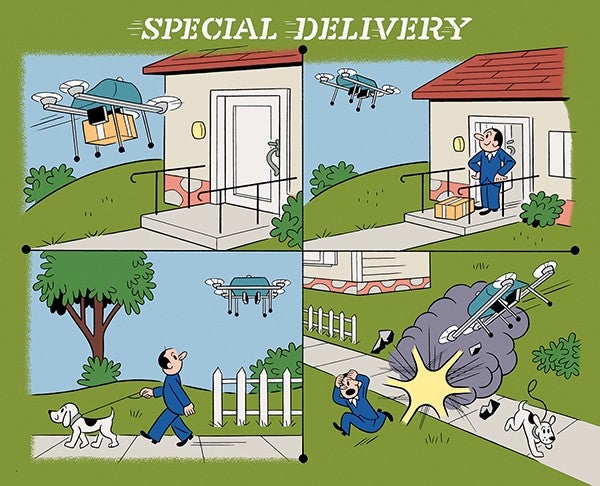 Laugh at us some more here.
Three More Pieces to Keep You Relevant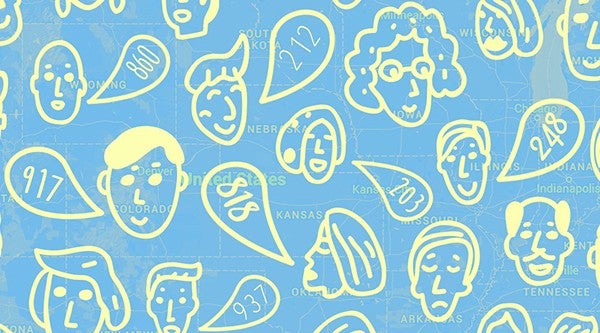 Why we hang onto those three meaningless digits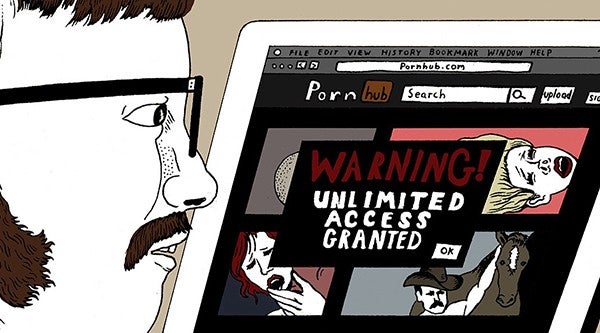 They give me money to try to bust into their site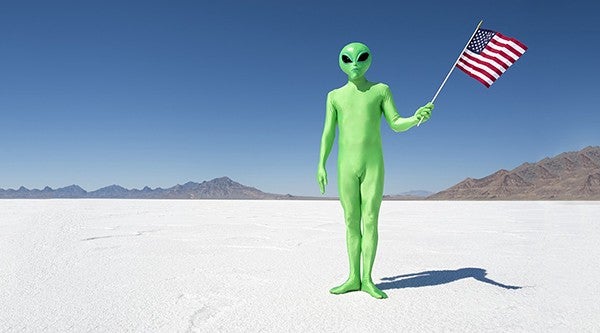 For Hollywood, extraterrestrials are a reflection of what Americans think and fear about themselves
From the MEL Archive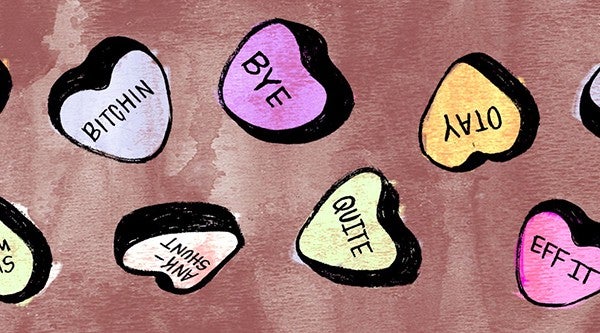 We asked couples (and reflective singles) to weigh in on the gifts of gab they've received from their significant others — from simple words and phrases to entirely new accents.
Read their responses here.
Closing Shot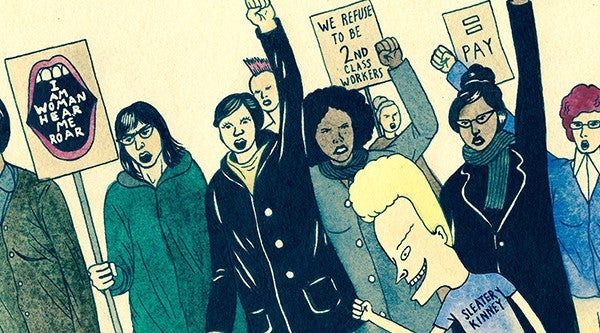 Was the Great Cornholio's revolutionary intention to advance the lives of women?
Click here for Alana Massey's incomplete investigation.